Specifications:
4,064 Sq Ft
4 – 6 Beds
2.5 – 3.5 Baths
2 Stories
2 Cars
Hey there, fellow dream home enthusiast!
Picture this: You're sipping your morning coffee, watching the sun gently rise over your 8'-deep covered deck. Sounds heavenly, doesn't it?
Dive into the world of the New American house plan, where every square foot is more exciting than the last.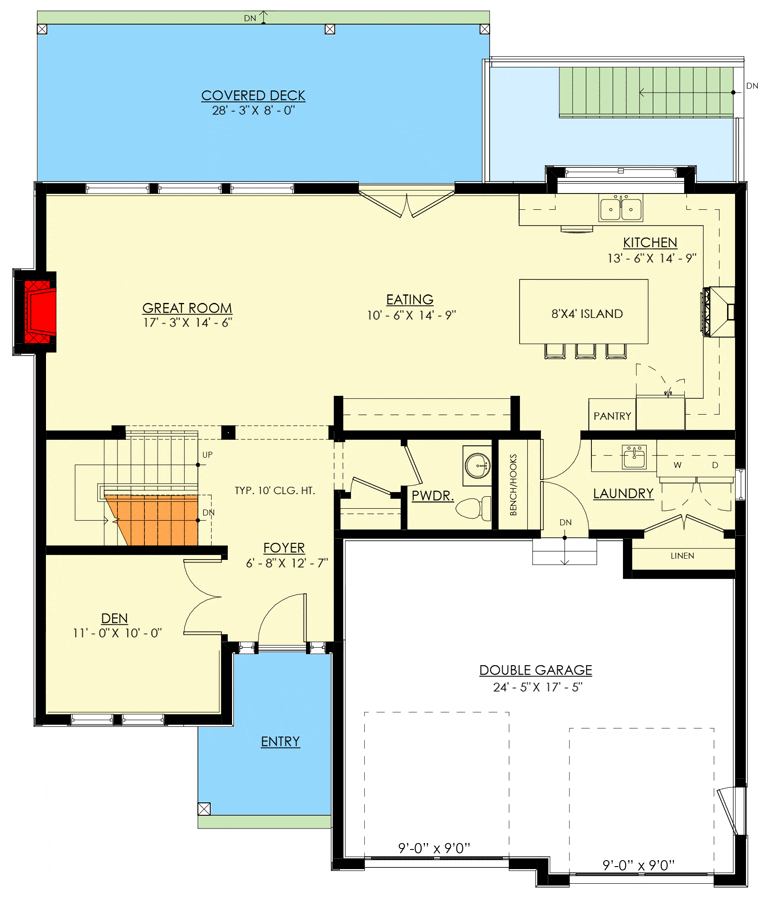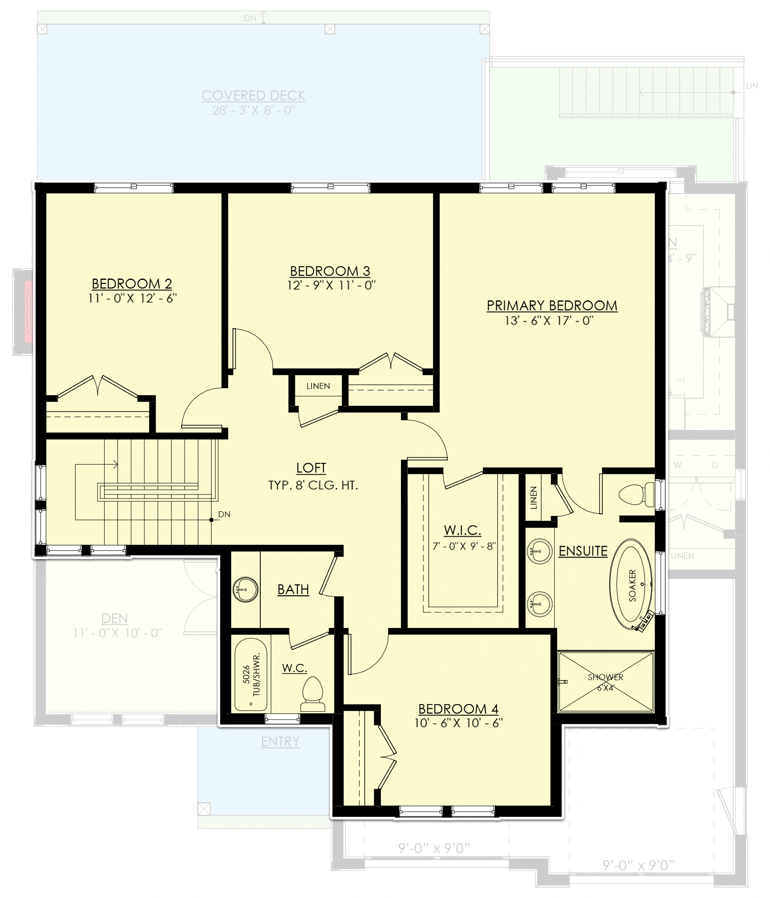 At 4,064 sq ft, this house isn't just playing in the big leagues, it is the big league. Now, you might be thinking, "Do I really need all that space?" and the answer is… well, why not?
With 2 stories, there's plenty of room for cartwheels, impromptu dance parties, and hide-and-seek games that last for hours.
Starting off with a glorious 4 bedrooms upstairs, imagine waking up in a house where every bedroom feels like the master!
And if you've got a big family, frequent visitors, or simply a penchant for rooms with options, finish up the lower level (plans generously provided for free!) and boom—you've got a total of 6 bedrooms.
But wait, we're not done! From 2.5 to 3.5 baths, you can now have the luxury of contemplating life's biggest questions from a different bathroom every day.
Or perhaps there's less waiting in line when the morning rush hits.
We're in 2023, working from home isn't just a trend, it's a lifestyle! This house plan nods to our modern needs with a stylish den right off the entry.
Hidden behind exquisite French doors, it's perfect for Zoom meetings or plotting world domination—whichever you prefer on a Tuesday.
The back of the main floor is an open-concept dream! The great room, with its beckoning fireplace, effortlessly merges with the C-shaped kitchen.
And, hold onto your chef hats, because there's an 8' by 4' island, ideal for showing off those knife skills—or, you know, setting down a pizza box. (No judgment here!)
Remember those French doors I mentioned earlier? There's another pair leading to that picturesque deck, teasing you for some fresh air and relaxation.
It's not just about having bedrooms upstairs. It's about how they're thoughtfully arranged around a central loft, turning bedtime into an event.
Think of it as a star around which all the other rooms revolve.
A space where you can set up a reading nook, gaming zone, or a fancy display of all the socks that lost their partners. The sky's the limit!
Now, we're not just talking about extra bedrooms and a rec room here. Oh no. This is where the New American house plan goes next-level—literally.
How many homes have you seen with their very own safe room? Whether you use it to protect valuables, rare comic books, or that secret candy stash from prying hands, it's a feature that'll have guests talking.
If you've made it this far, congrats! You're officially head over heels for the New American house plan. So, grab your favorite housewarming gift idea and start planning that house party.
With a home like this, there's bound to be endless reasons to celebrate. From its grand size to intricate details, it's clear: this isn't just a house, it's the dream home!
Plan 270080AF