Specifications:
4,966 Sq Ft
6 Beds
4.5+ Baths
2 Stories
3 Cars
Alright folks, get your party hats on because we're about to dive deep into what might just be the blueprint of my (and possibly your) dream home.
Let's embark on this architectural roller coaster, shall we?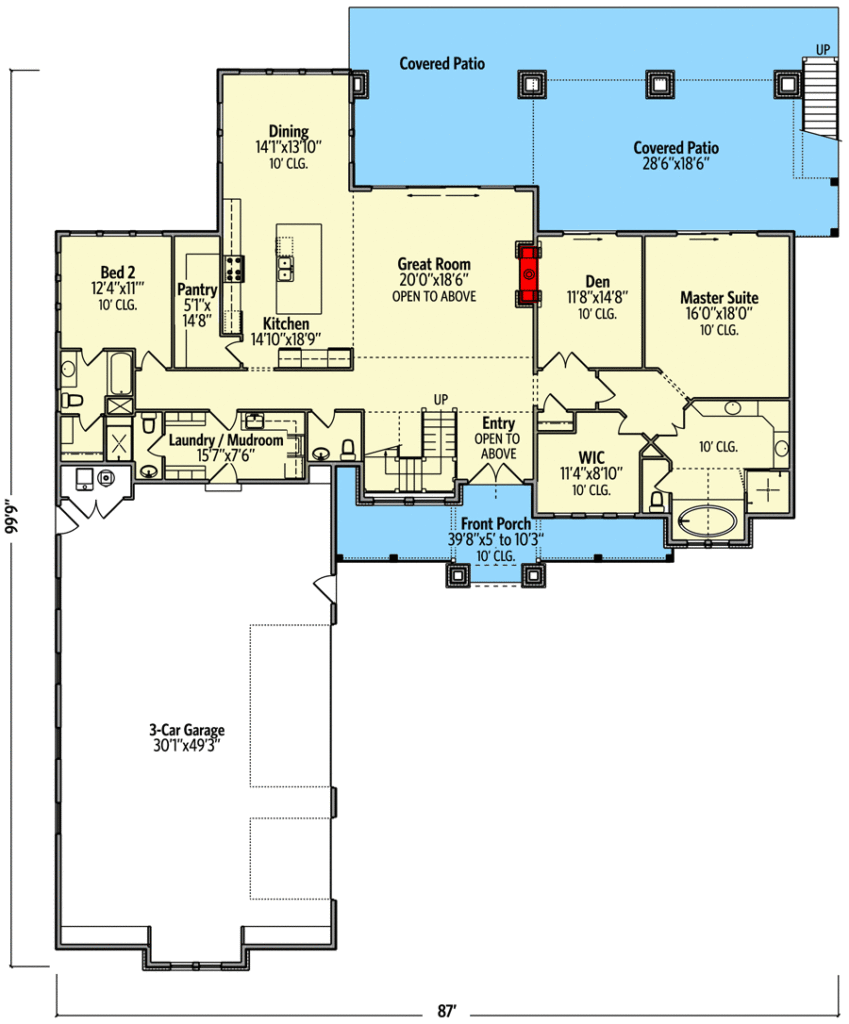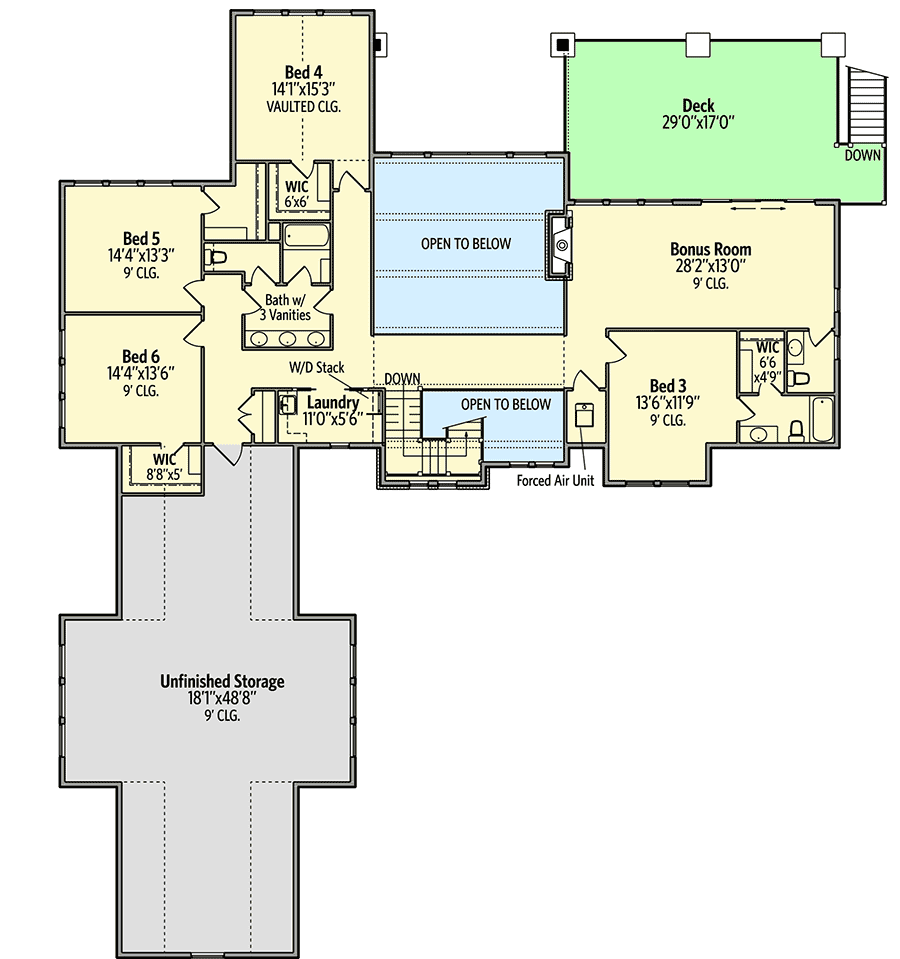 Starting from the outside, this house flaunts a stone accent that gives it the regal aura of a modern-day castle. If you've ever dreamed of being royalty (minus the drama), this is your chance. Now, all you need is a crown and perhaps a scepter.
Stepping inside, the interior doesn't disappoint. With vaulted ceilings that probably require their own weather system, you're gifted with a sense of grandeur that will make any guest's jaw drop faster than you can say "Welcome."
The pièce de résistance? A two-sided fireplace shared with the den. You can cook marshmallows in the great room and roast chestnuts in the den simultaneously. Talk about multi-tasking!
When they said everything's bigger in America, they were obviously talking about this kitchen island. Measuring at a staggering 5′ by 10′, you could practically live on it!
Or, you know, use it for cooking, eating, or attempting to create a world-record-breaking sandwich. Add a walk-in pantry that's so roomy it probably needs its own zip code, and you've got a kitchen fit for both the casual cook and the gourmet chef.
After all that cooking, you're going to want a place to crash. The master bedroom past the den is the oasis of relaxation you've been dreaming of. Its walk-in closet is so grand; you might lose yourself in a Narnia of clothes.
The ensuite doesn't skimp on luxury either. With dual vanities, you'll no longer fight over sink space. Separate tub and shower?
Check. Private toilet room? Double check. If bedrooms could get Oscars, this one's a shoo-in for "Best in Comfort."
On the opposite end, there's another bedroom with its own full bathroom. It's so inviting, your guests might just set up permanent residence. Don't say I didn't warn you.
Ever returned home from a muddy hike? The sizable mudroom is the unsung hero, providing benches and cubbies that'll catch all that grime before it dares step into your pristine living space.
Plus, it serves as a smooth transition to the 3-car garage. Yes, three. Because why settle for two?
Enjoy a sip of your morning coffee or an evening glass of wine on the covered deck, which is just a slide-away from the great room, den, and master bedroom. Breathe in. Breathe out. Feel that? That's the joy of having your own personal escape just footsteps away.
Remember when you were a kid and dreamt of a house with secret passageways and hidden rooms? The upstairs might not have secret tunnels, but it sure packs a punch.
Overlooking the great room and foyer, the "bonus" room provides space for… well, anything! Movie marathons, a makeshift dance floor, or a quiet spot to tackle work.
Don't forget the four bedrooms waiting to host dreams, pillow fights, or impromptu reading sessions. And if you thought the fun stops there, step out onto the large open-air deck. Take in the views and then head down the stairs to your very own backyard paradise.
This 2-story New American house plan isn't just a house; it's a testament to what dreams are made of. Complete with all the trimmings of luxury, comfort, and style, it's a place where memories will be crafted, laughter will echo, and stories will unfold.
So, if you're in the market for more than just a roof over your head, this might just be your next big adventure. Happy house hunting!
Plan 95105RW