Specifications:
5,449 Sq Ft
4-5 Beds
4.5+ – 5.5+ Baths
2 Stories
4 Cars
Raise your hands if you've ever dreamt of a mountain home so dreamy, birds themselves would try to reserve rooms!
Nestled between nature's beauty, today we dive deep into a house that's more than just wood and bricks; it's where fantasies come alive.
Stay Tuned: Detailed Plan Video Awaits at the End of This Content!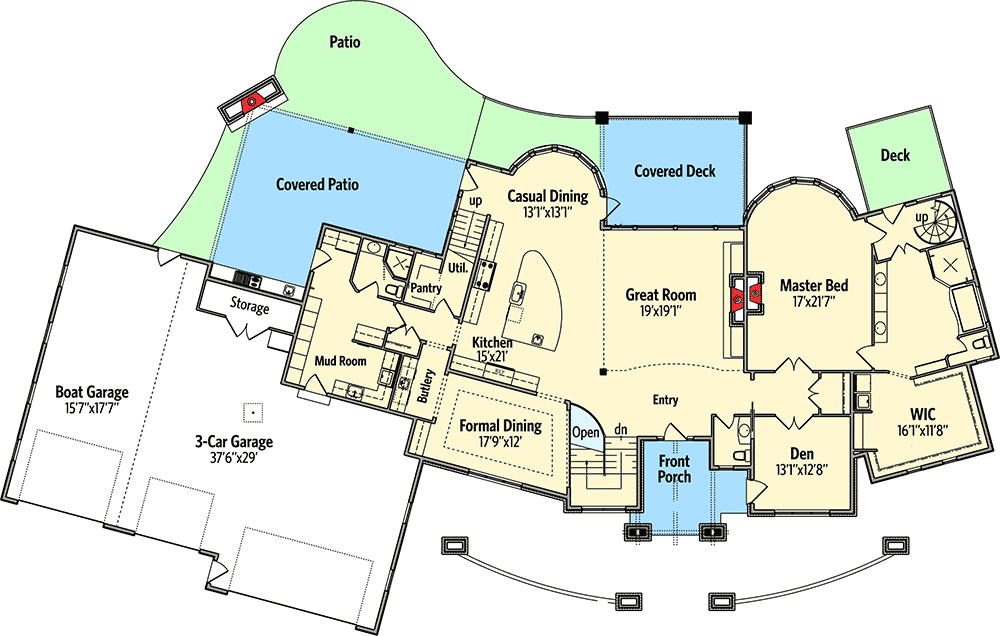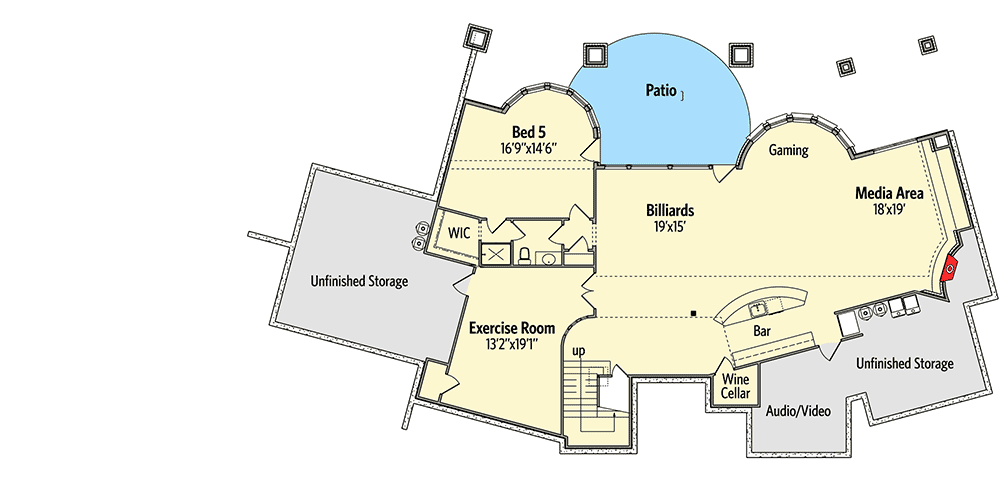 Can we just talk about that number for a second? 5,449 sq ft? That's like, I don't know, half a million chocolate bars laid side by side (okay, maybe not, but it sounds deliciously vast, right?).
In this abode, you'll never have to play "excuse-me-can-I-squeeze-past-you" ever again.
Boasting 4-5 beds and those indulgent 4.5+ – 5.5+ baths, you'll have rooms for every occasion. Surprise guests? Got a room. In-laws? Yep, another room.
Room just for your left shoes? You betcha! And let's not even get started on the baths. I mean, have you ever tried scheduling your "me-time" in a tub? Because with 5.5 baths, every day feels like a spa day.
Not one but two stories high. Because why limit your views to just the ground floor? Besides, it's the perfect remedy for those who've failed at their stair-climbing gym resolutions. Daily practice, right at home!
Got a car? Park it. Got another one? Park that too. With a garage that accommodates FOUR cars, say goodbye to street parking. And for those who don't drive? Well, there's plenty of space for your collection of unicycles and scooters.
Have you ever been in a home where walls don't just divide rooms but also offer pristine mountain views? Those floor-to-ceiling glass walls along the back aren't just walls; they're silent storytellers of every sunrise and sunset.
When they said the open layout makes the home feel huge, they weren't kidding. It's like stepping into Narnia, but instead of snow and talking animals, you've got plush couches and a killer sound system.
Plus, that two-story great room doesn't just "soar up"; it takes you along for the ride, ensuring every gathering feels like a royal ball.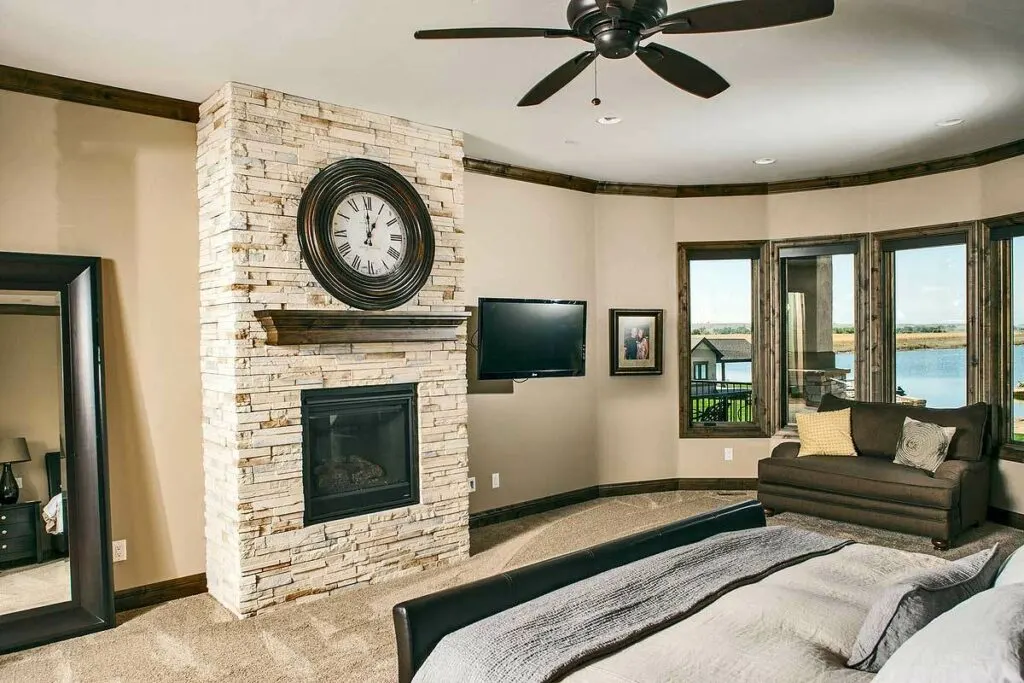 It's not just a room; it's an experience. A fireplace to snuggle next to, a vast bayed sitting area perfect for those deep introspective moments while sipping tea, a private deck for stargazing, and just when you think it can't get any better – a spiral staircase that's your direct ticket to the second-floor office. Because why walk the usual way when you can twirl, right?
Connecting vaulted bedroom 4 and the office with two other bedrooms and a spacious family room, the bridge is like the backbone of this architectural wonder.
And that open railing? Let's just say it's designed perfectly for all the dramatic Shakespearean monologues you'd want to deliver.
Need more space? Because the regular 5,449 sq ft felt too "cramped"? Dive into the lower level and get an extra 2,214 square feet of sheer awesomeness.
From dedicated workout zones to gaming arenas, a chic wet bar, an exquisite wine cellar (oh la la), to a cozy bedroom that screams luxury for in-laws – it's like Aladdin's cave of wonders but in house form.
This mountain beauty is a testament to the fact that homes can be more than just places we live in. They can be extensions of our personalities, our dreams, and, of course, our wild, wild fantasies of having room just for our left shoes.
So next time you're thinking of mountain homes, remember this gem, because sometimes, dreams do come in the form of wood, bricks, and a dash of sheer luxury.
Plan 95022RW