Specifications:
2,150 Sq Ft
2-5 Beds
2.5 – 4.5 Baths
1 Stories
4 Cars
Hey there, future lakeside resident!
Are you ready to hear about a lake house plan that's more "vogue" than a glossy magazine cover?
Pull up a chair (preferably one with a lake view), and let's dive in.
Stay Tuned: Detailed Plan Video Awaits at the End of This Content!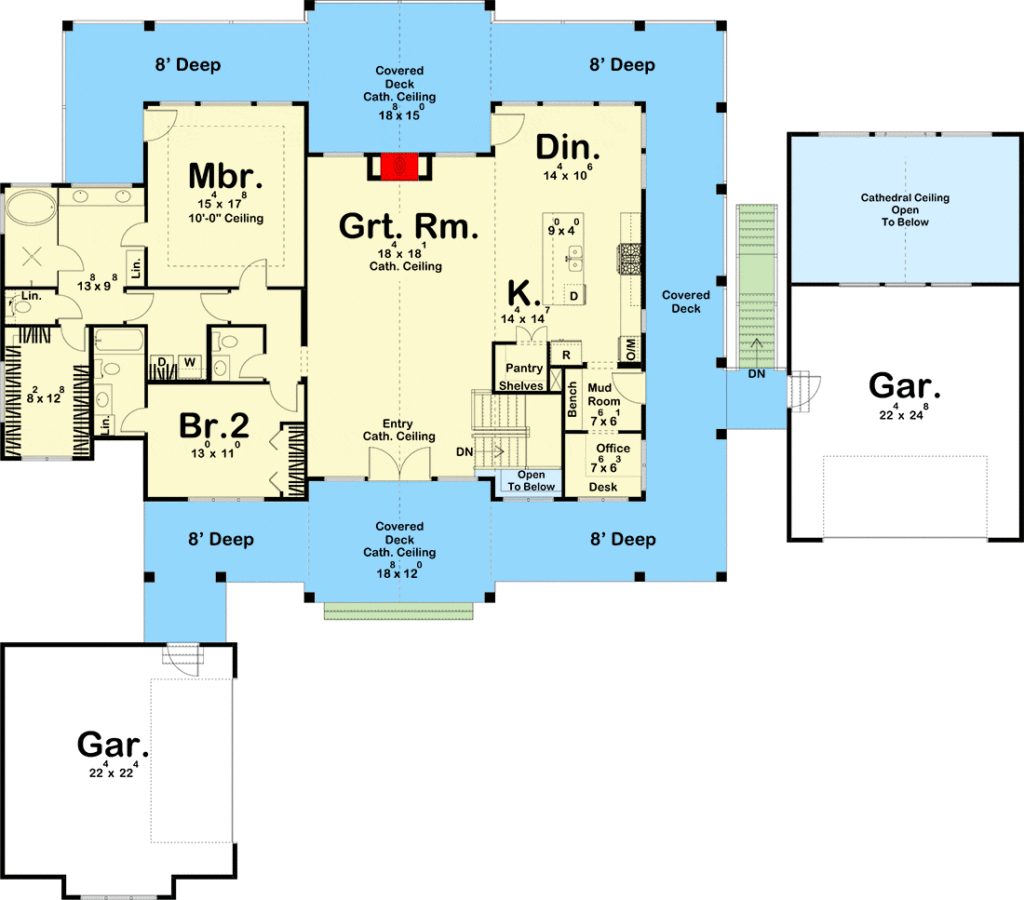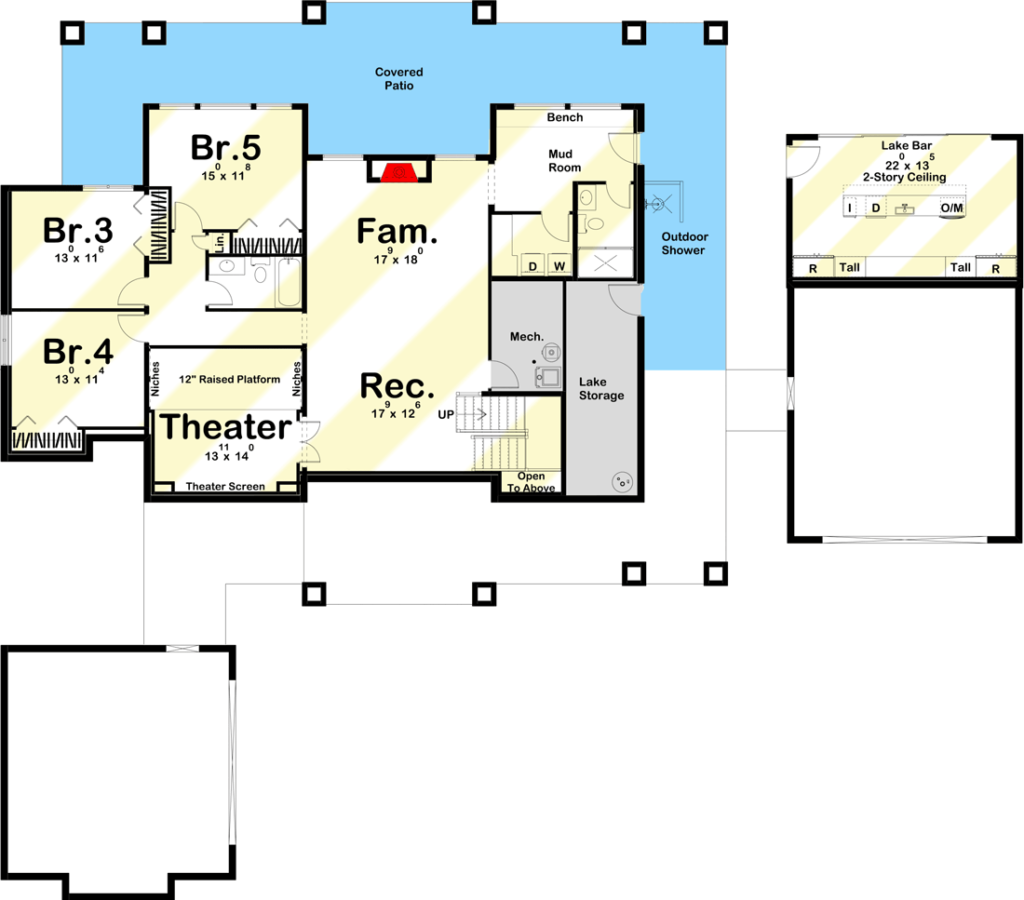 Now, let me paint a picture. Imagine a home that practically hugs its surroundings. This isn't just a house; it's a statement piece.
The exterior, a tantalizing blend of shake siding, wood beams, and vast windows, screams (or maybe politely says) class. "Curb appeal" doesn't even begin to cover it – this place could have its own reality TV show.
But the split garage… oh boy. It's like the house is giving a wink to every other home around. This isn't just a garage; it's a "twice-the-fun, why-have-one-when-you-can-have-two?" deal.
And they're connected by a wraparound covered deck that's so massive, it could probably host a whole wedding party. Or, you know, a super laid-back BBQ with you and your closest 100 friends.
Stepping in, you're met with a cathedral ceiling so high, you might get a touch of altitude sickness. But don't worry, the fireplace with built-in bookshelves in the great room below will warm you right up. It's the perfect setting for some dramatic reading on cold nights: "It was a dark and stormy night…"
Adjacent to this comfort zone, the open-concept kitchen awaits. And when I say this kitchen is decked out, I'm not just talking about the decor. It's boasting a walk-in pantry so spacious, you might lose yourself, and an island with a snack bar. Because who doesn't love a mid-afternoon nibble, right?
Worried about working from home? This house has got you covered with a snug pocket office. Admit it: it's the cozy office nook you never knew you needed.
Wander over to the left, and you'll find the bedrooms. The primary one is a haven. A vast bathroom, complete with dual vanities, a wet room, and an enclosed loo.
Oh, and did I mention the walk-in closet? It's so big, you might consider charging it rent. Bedroom 2 isn't left behind either – it's got its bathroom game on point too.
But wait, there's more! Fancy an optional basement? It's so tricked out, you'll wonder if it's actually an upscale club.
Think a theater room worthy of Hollywood premieres, a rec area for all your hobbies, and three – count 'em, THREE – additional bedrooms. But the pièce de résistance?
The lake bar at the back, opening up straight to the water. If you ever wanted to play bartender with a view, this is your shot!
Look, I'm not saying this house is the dream. But, okay, that's exactly what I'm saying. 2,150 Sq Ft of pure luxury, with options to kick it up a notch, all set in the serenity of a lakeside locale.
So, ready to turn this dream into reality? Go on, you know you want to. And hey, once you move in, don't forget to invite me to that BBQ!
Plan 62327DJ