Specifications:
3,216 Sq Ft
4 Beds
3.5 Baths
2 Stories
2 Cars
Once upon a quiet countryside, nestled amidst whispers of breezes and murmur of leaves, sits a 2-story modern farmhouse that's not just a house, but a lifestyle statement.
Its broad shoulders span across 3,216 square feet, offering 4 comfy bedrooms, 3.5 sparkling baths, and much more.
Stay Tuned: Detailed Plan Video Awaits at the End of This Content!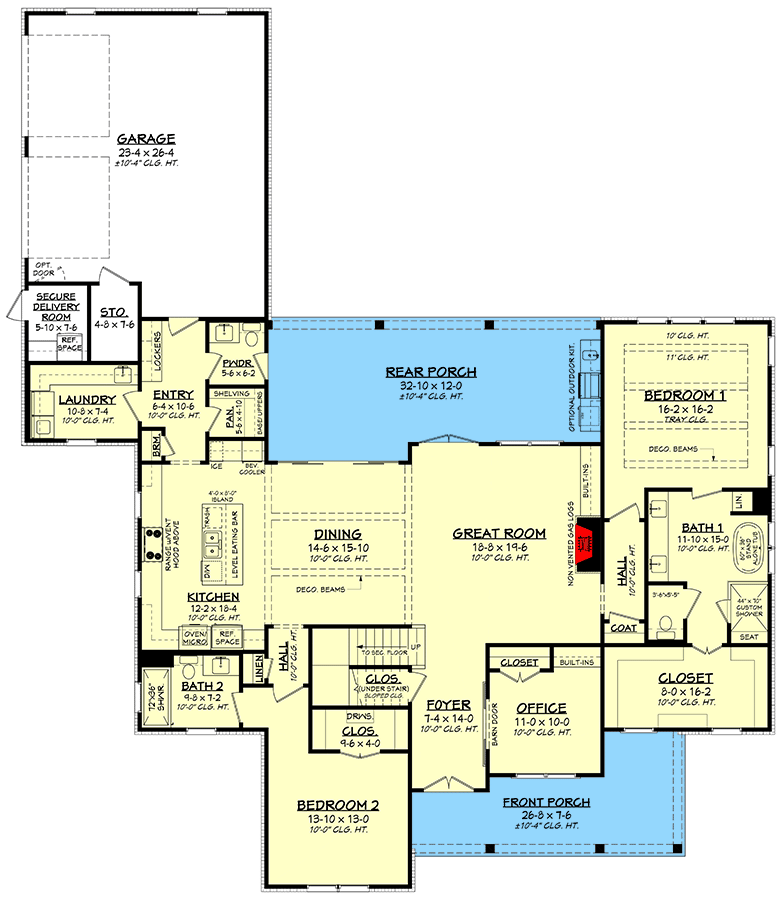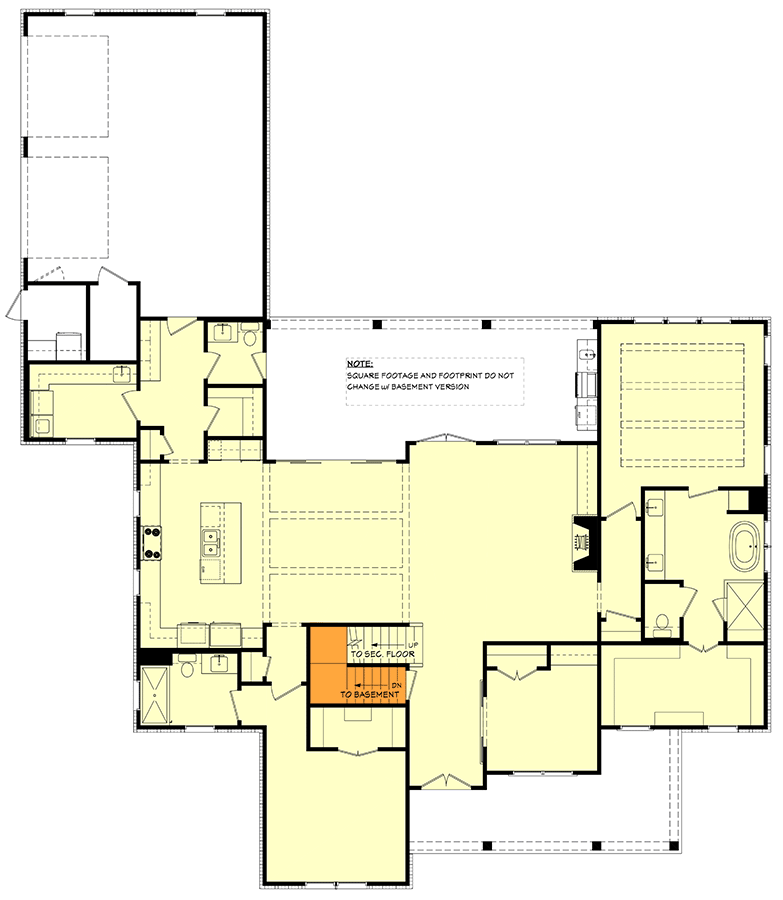 It's where the rustic charm of a classic farmhouse weds the sleek elegance of modern design, birthing a serene sanctuary that's as chic as it is warm.
As I wander closer, the first rendezvous is with the welcoming front porch, guarded by an open rafter tail porch cover, reminiscing of old country charm yet with a modern spin.
The board and batten exterior stands as a sturdy sentinel, embodying timeless simplicity and modern strength all at once.
As the pair of doors swing open, I step into a realm that whispers of comfort, modernity, and a gentle nod to the classic countryside aesthetics.
On my right, barn doors eagerly slide open to unveil a quaint home office. The closet and built-ins here aren't just functional; they're an invitation to muse and create, with the soothing ambiance of the countryside as your companion.
Each draft, sketch, or email sent from this haven has a subtle touch of serenity, courtesy of the surrounding calm.
But the adventure doesn't end here; ahead lies the great room, a grand spectacle that opens graciously to the kitchen, dining, and that large rear porch.
Ah, the rear porch! At 15′ deep, it's a theatre where many a summer barbeque tales will unfold, a space where laughter will echo under the starlit skies as you entertain friends and family.
It's not just a porch; it's your ticket to alfresco living enriched with endless memories.
Now, lest your modern sensibilities start feeling too nostalgic, the kitchen brings you back with a soft landing.
The pantry, strategically located near the garage entrance, makes grocery unloading less of a chore and more of a breeze.
And the island! Oh, it's not just a prep station; it's a casual rendezvous spot where morning coffee smells sweeter, and evening wine tastes richer.
It offers not just workspace but casual seating on the dining room side, blending functionality with a pinch of social spice.
As the day winds down, the primary suite awaits to swaddle you in comfort. A large walk-in closet plays host to your wardrobe, and the stand-alone tub along with the custom shower in the bath is nothing short of a personal spa retreat.
Across the domicile, a private bedroom and bath stand ready to welcome a mother-in-law or any guest with its warm embrace.
The journey of discovery meanders upstairs to reveal two generously spaced bedrooms with large closets. They share a bathroom, yes, but each has its own realm of privacy.
And for those moments when the heart seeks some playful escape or a cinematic journey, the optional bonus area sprawls over 625 square feet, beckoning to be turned into a playroom or a home theater.
It's a canvas awaiting the brushstrokes of your imagination.
This 2-story modern farmhouse is not just made of bricks, wood, and elegant designs; it's crafted with dreams, comfort, and a blend of traditional essence with modern aesthetics.
Each corner, each room, and each feature is a note in a beautiful countryside symphony that's orchestrated for a harmonious modern living.
So, if your heart seeks a tranquil escape without drifting away from modern conveniences, this architectural marvel awaits your exploration, promising a melody of memorable moments.
Plan 51869HZ