Specifications:
2,589 Sq Ft
3 – 4 Beds
2.5 – 3.5 Baths
1 – 2 Stories
2 Cars
Ah, the modern farmhouse.
A delightful blend of yesteryear's rustic charm and today's sleek modernity. And this particular one? Oh, honey, it's like Joanna Gaines had a love affair with Elon Musk.
Let's dive deep into this 2,589 sq ft piece of architectural brilliance, shall we?
Stay Tuned: Detailed Plan Video Awaits at the End of This Content!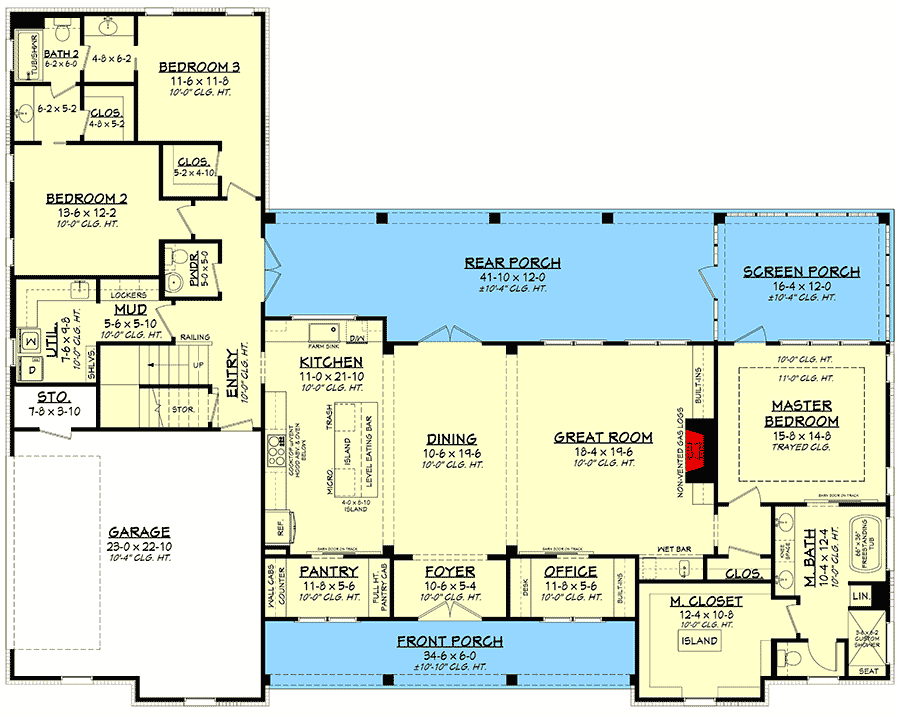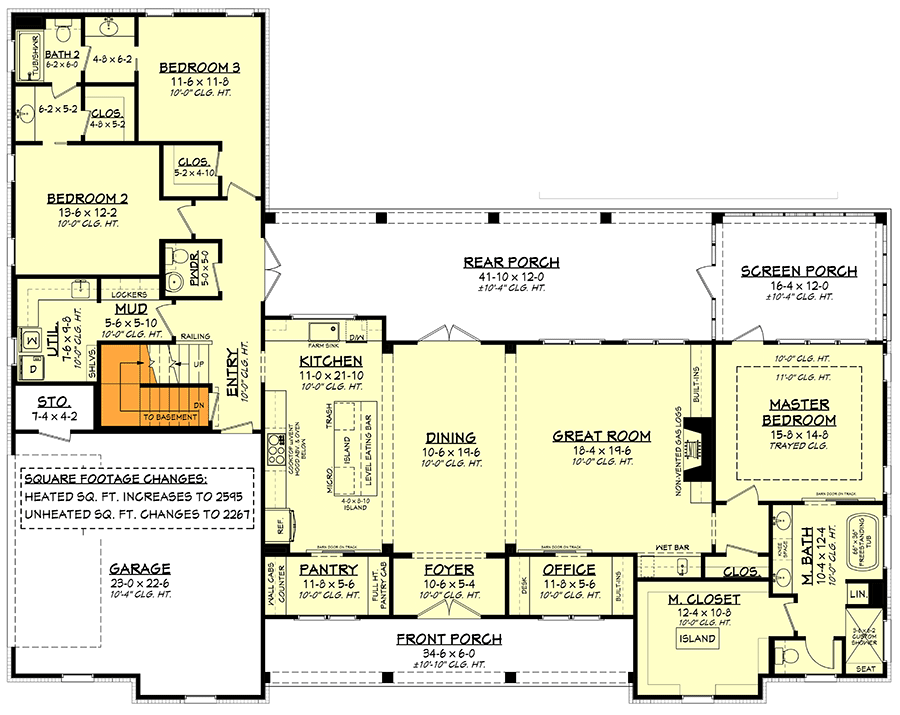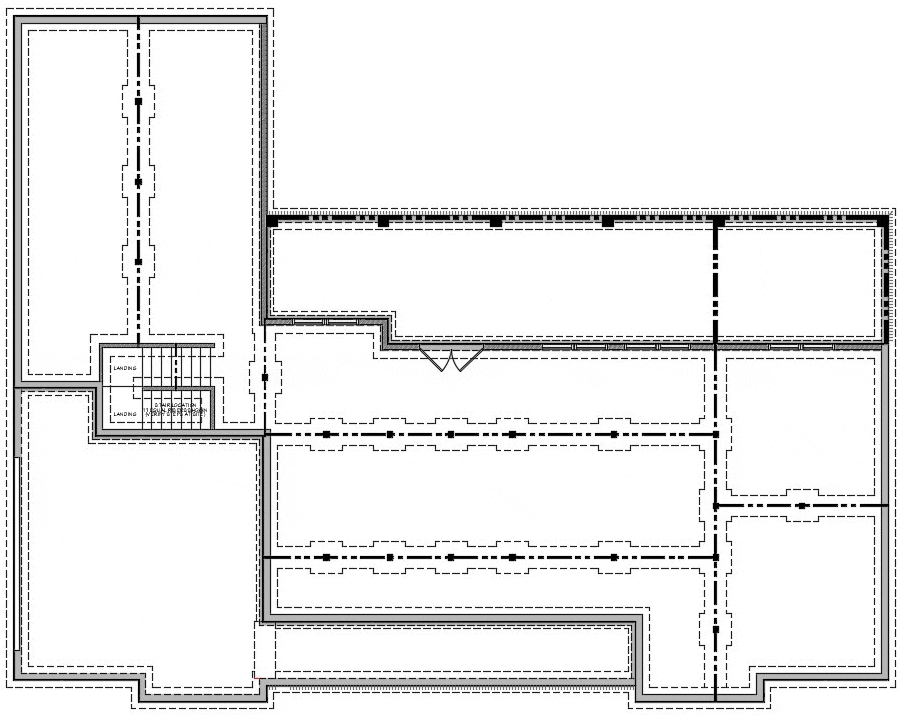 You know a house is screaming style when it flaunts matching gables flanking a front porch. It's like the house is giving a symmetrical wink to everyone passing by. And that decorative shed dormer? Total show-off, adding all the curb appeal you didn't know you needed.
As for the French doors centered on the porch, they're practically saying, "Come on in, the interior's even fancier!"
Step inside, and you're immediately greeted by a foyer that offers a teasing glimpse through the dining room. Your eyes are drawn to yet another pair of French doors at the back. It's like the house is playing a game of 'peek-a-boo' with you.
Gone are the days of claustrophobic rooms and walls that play hard to get. The heart of this home is its open floor plan, where the great room and kitchen coexist in harmony. Think of it as a harmonious duet of Sinatra and Beyoncé.
With unimpeded views, conversations flow as easily as that chardonnay from your wet bar. Oh yes, did I mention there's a wet bar in the great room? Because there is.
The kitchen is decked out with an eat-at bar (for those informal breakfasts or midnight snack attacks) and a walk-in pantry that's so spacious, it demands a barn door. Seriously, this pantry could double as a ballroom for your cereals.
Nestled in this house is a master bedroom that might just convince you to be a morning person. The tray ceiling is an artful touch, while the access to the screened porch is an open invitation for midnight stargazing or morning coffees.
The walk-in closet? It's so grand, you could host a 'Narnia' sequel in there. And let's just say, if you've ever dreamed of having an island in your closet, dream no more. On the other side of this abode, two bedrooms play nice, sharing a Jack and Jill bath. It's the kind of setup that screams, "Siblings, play nice!"
Just when you thought this house couldn't get any more tantalizing, there's a stairway by the garage that leads to a bonus expansion. 794 square feet of pure potential. Man cave? She shed? Art studio? Whatever your heart desires, this space is waiting to be transformed.
In conclusion, this modern farmhouse is not just a structure; it's a statement. A blend of cozy nostalgia and modern pizzazz. If houses could strut, this one would be on the runway.
So, if you've ever dreamed of living in a space that effortlessly combines the best of old and new, this might just be your next home sweet home.
Plan 51832HZ