Specifications:
2,528 Sq Ft
4 Beds
3.5 Baths
2 Stories
3 Cars
Are you dreaming of a house that oozes rustic charm with a dash of modern flair? Let's jump on this housing hayride and check out a farmhouse plan that might just be the key to your dreams!
Stay Tuned: Detailed Plan Video Awaits at the End of This Content!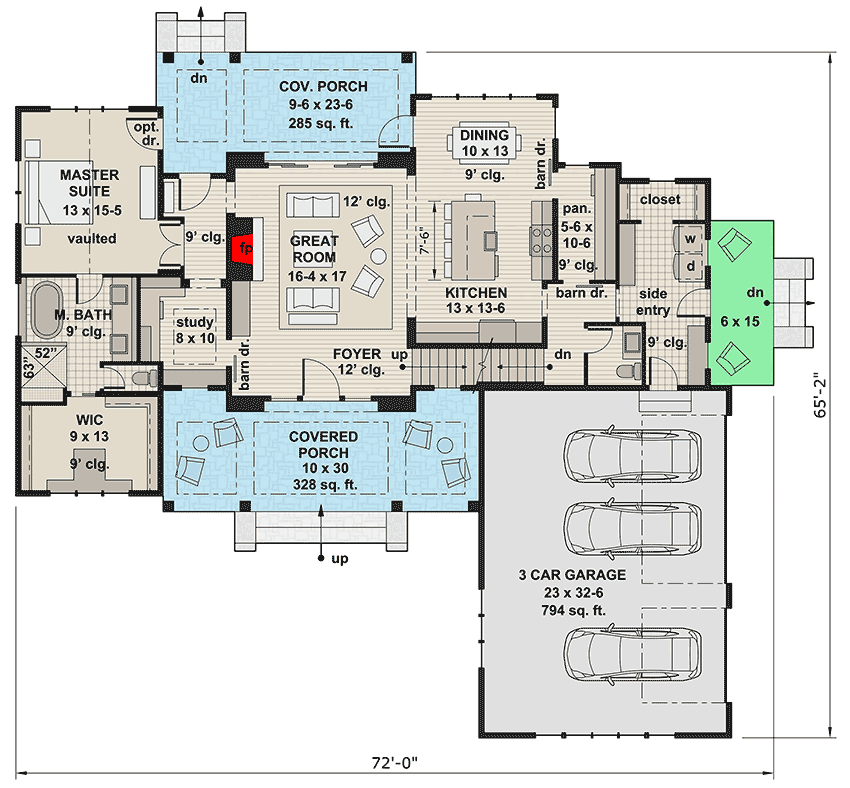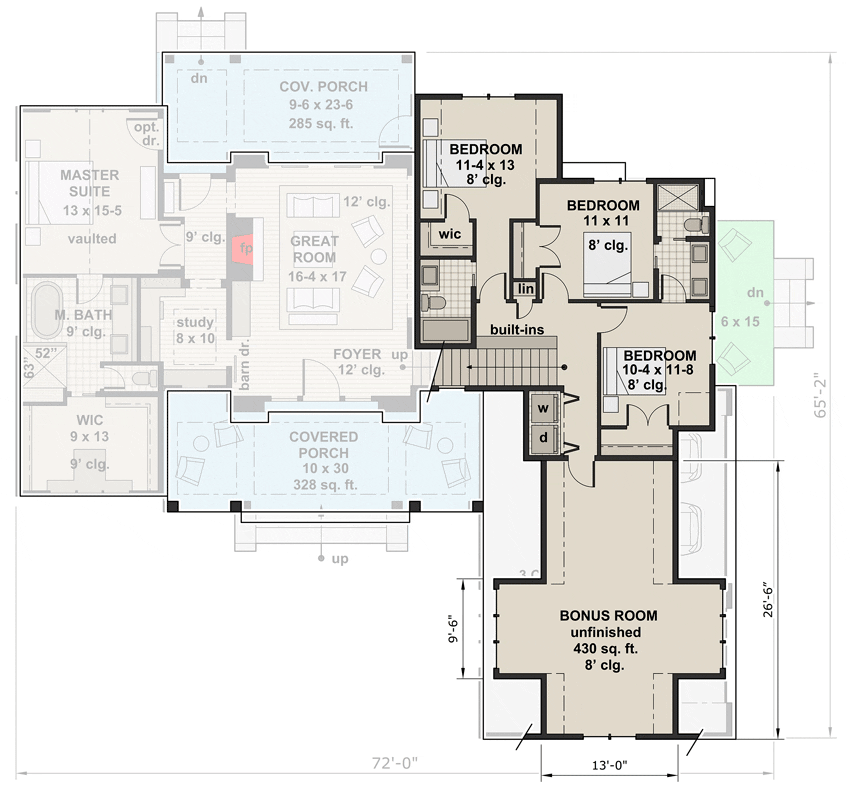 Imagine walking across a ten-foot deep front porch. Yes, you heard that right, TEN feet. It's almost like walking the red carpet, but instead of flashbulbs, you're greeted by the gentle chirping of birds. But wait, there's more!
As you swing open the front door, the foyer extends a warm invitation by opening up to a spacious great room. If you squint just a little, you can see the sun setting right from your porch, casting its golden rays across the room. No spoilers, but it looks better in real life.
Barn doors are no longer just for the barn, folks! To the left of this grand entrance, you'll find these rustic gates leading you to a peaceful study. I can almost smell the vintage leather and old books, can't you?
And just when you thought we'd run out of barn doors, there's another set guarding a pantry so big, you could probably get lost in it. Seriously, you might want to keep breadcrumbs handy.
Nestled in this cozy abode is a kitchen that might just make you volunteer for dish duty. An expansive island takes center stage, where five (or more, we won't judge) of your favorite people can congregate, share stories, or have a pancake-eating contest.
Oh, and did I mention the dining area? With glass on not one, not two, but THREE sides, it's like dining al fresco without the pesky mosquitoes.
Now, let's get to the pièce de résistance of this house—the master suite. This isn't just any bedroom; it's a vaulted masterpiece fit for kings, queens, or anyone who just loves a dash of luxury. Sprawling across the entire floor, it's like having your own personal kingdom. And yes, you're allowed to walk around with a crown, no one's judging!
A cozy nook at the top of the stairs opens to three additional bedrooms for your entourage, kids, or maybe an assortment of house plants named after 80s rock stars (I call dibs on 'Fernie Mercury').
And forget the days of lugging laundry downstairs—there's a conveniently placed washer/dryer closet right there in the hall. Talk about a modern-day fairy tale ending.
As if this modern farmhouse wasn't tempting enough, there's also bonus space. A room to cater to your wildest imaginations. Yoga studio? Go for it. Miniature circus training ground? Sure, why not. A room dedicated solely to your spoon collection? Hey, I won't judge!
In conclusion, this 2,528 sq ft, 4-bedroom, 3.5-bath wonder isn't just a home; it's an experience. With two stories and room for three cars, it beautifully marries the classic farmhouse aesthetic with modern luxury.
So whether you're a city slicker yearning for some country charm or a farmhouse enthusiast craving a touch of modernity, this dwelling is shouting your name—probably in a friendly yodel.
Plan 14661RK