Specifications:
2,282 Sq Ft
3-4 Beds
2.5 – 3.5 Baths
1-2 Stories
2-3 Cars
Howdy, future homeowner!
Or perhaps you're just a dreamer, doodling your ideal house on a napkin.
Either way, let's talk about this 3-bed farmhouse plan that screams "Home Sweet Home" louder than your Aunt Mabel when she's had one too many apple ciders.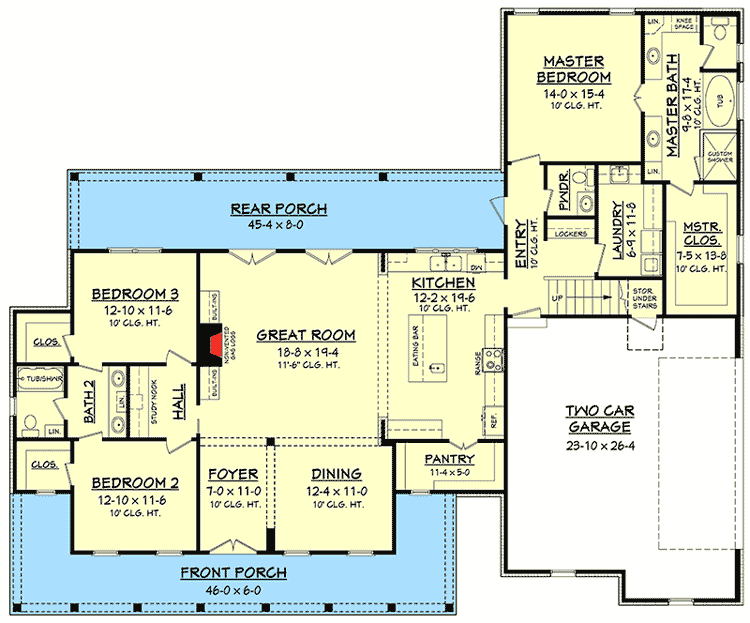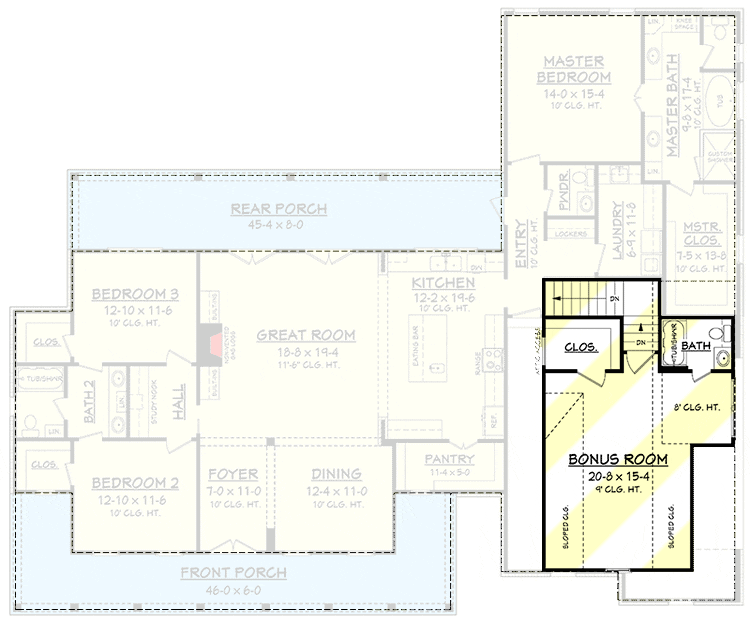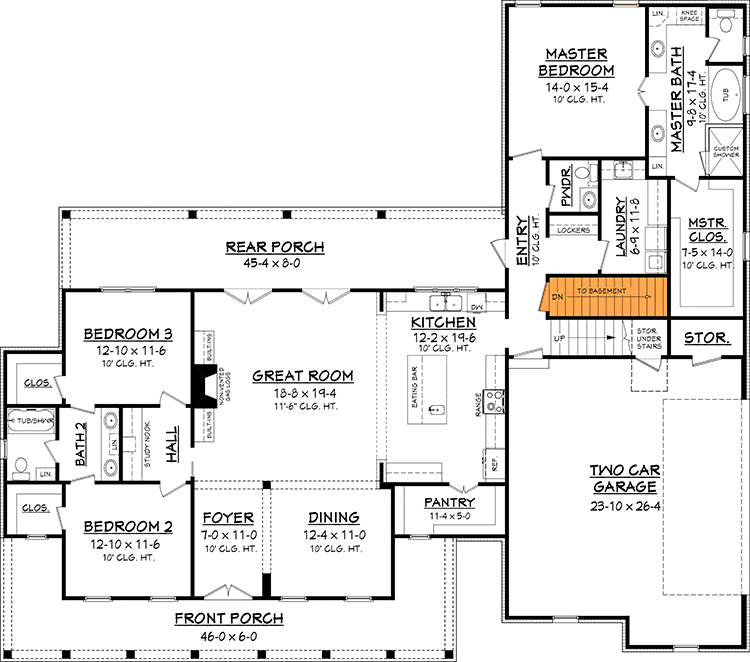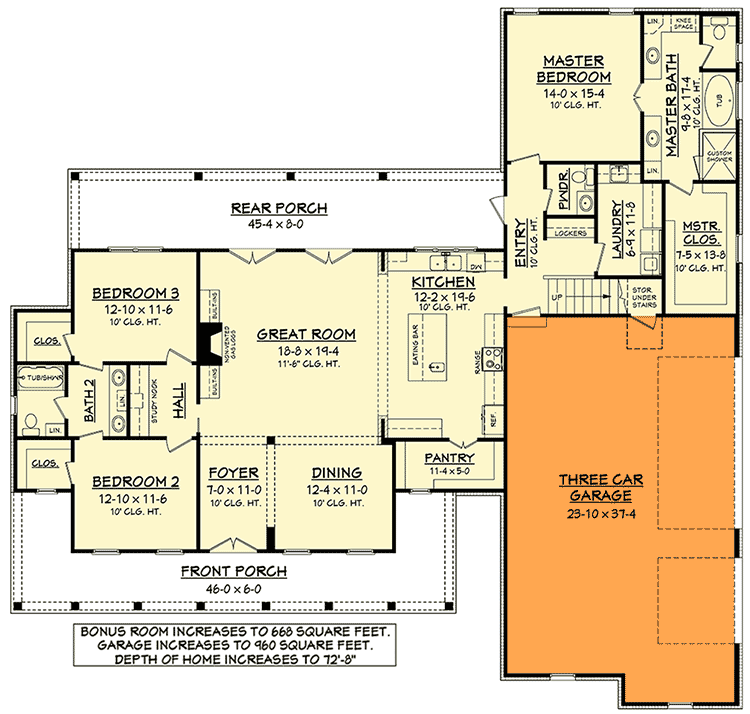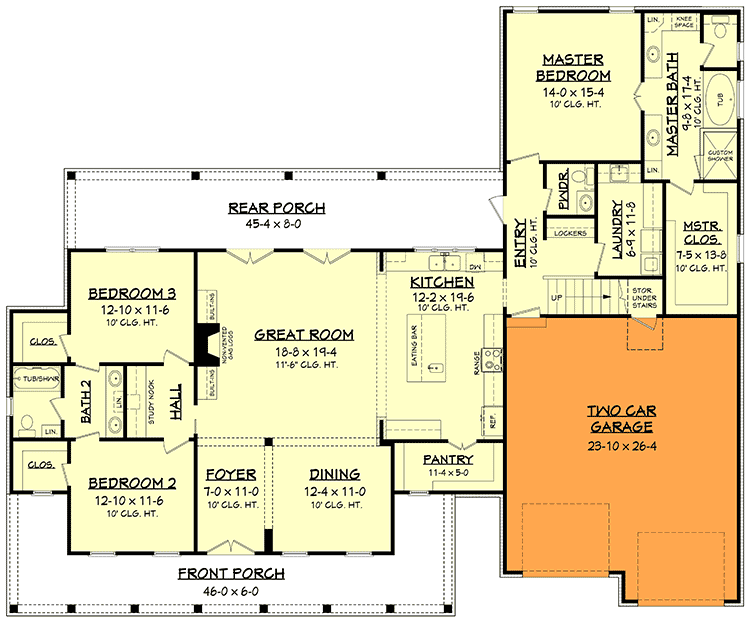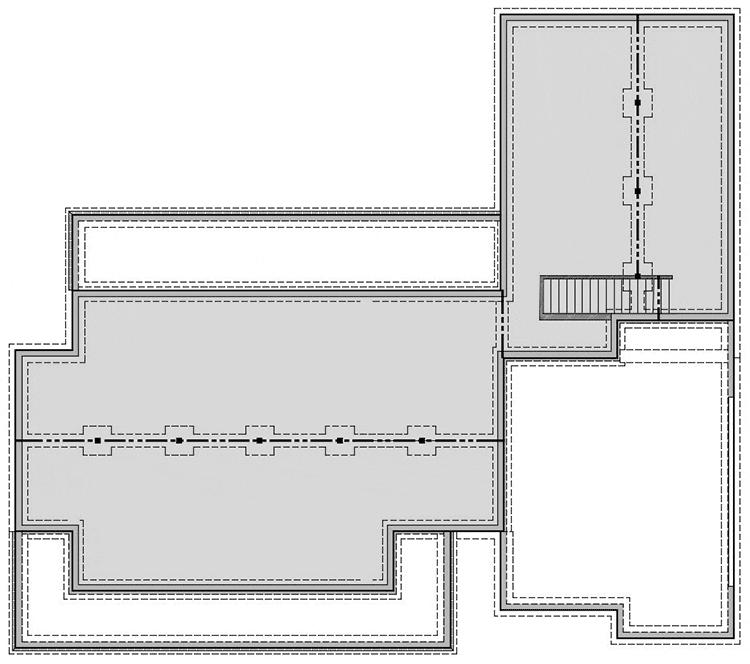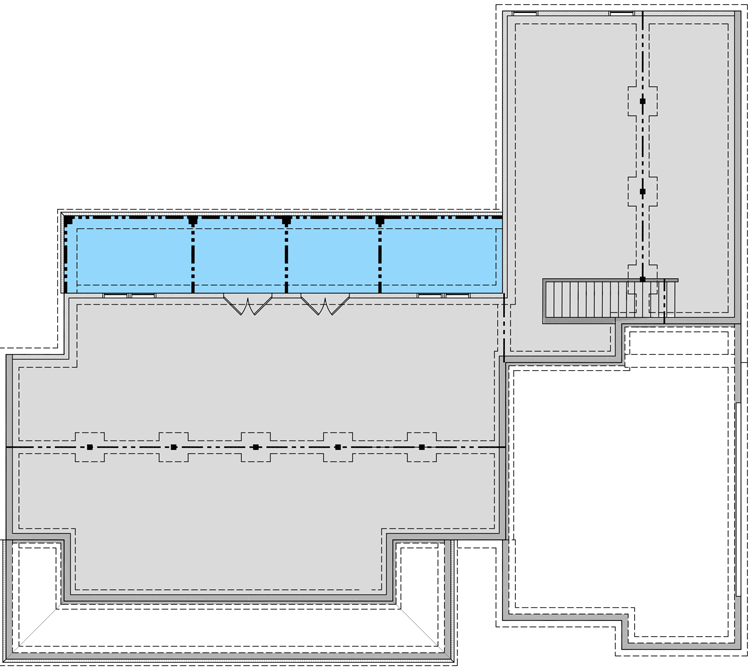 First and foremost, can we get a "yeehaw" for that wrap-around porch? It's not just a porch, it's the runway for all your future memories.
Picture this: lazy Sunday mornings with a hot cup of joe, watching sunrises while in a rocking chair or those warm summer nights, complete with crickets chirping, stargazing with your loved ones.
This porch doesn't just wrap around the house; it wraps around your heart. Cheesy, I know, but c'mon, it's true!
Now, as you step in, that formal entry isn't just saying "welcome"; it's practically serenading you. It says, "Hello there, you dashing individual. Please, let me introduce you to the grandeur of the dining room."
This isn't just any dining room; it's THE dining room where your future Thanksgiving fiascos and birthday bashes will unfold.
And with its adjacency to that expansive living area, you've got room for all sorts of shenanigans. The raised ceilings?
Perfect for that giant Christmas tree you've always wanted. And the brick accent wall? It's not just a wall, it's a conversation starter. "Oh, this old thing?" you'd say, "Just a little something I picked up at 'Farmhouses R Us'."
Let's sashay to the kitchen because, darling, this is where the magic happens. And by magic, I mean those culinary masterpieces (or microwave disasters, no judgment here).
But with views to the rear porch, you might get distracted peeling potatoes and daydreaming instead.
The island isn't just an island; it's your future baking station, wine pouring spot, and possibly where you'll write that novel you've always talked about. Let's not forget that pantry – so large, you might occasionally mistake it for Narnia.
Alright, cowboy, let's talk about the bedrooms. They don't just "exist." They beckon! Each one comes with walk-in closets that laugh in the face of your shopping habits. "More shoes?" they say, "Bring them on!"
And guests won't just be crashing; they'll be luxuriating. A bath with two sinks? Because no one ever said, "I wish I had less space to brush my teeth in the morning."
Now, here's the cherry on top, the pièce de résistance – that optional upstairs bonus space. Ever dreamt of a room where you can escape the chaos of daily life?
Well, here's your chance! Those 5′ knee walls make it perfect for an art studio, a reading nook, or just a giant pillow fort. And with 9′ ceilings? There's ample room for those jumping-on-the-bed moments.
So, whether you're a dreamer or a doer, one thing's for sure – this 3-bed farmhouse is more than just wood and nails.
It's a canvas for memories, a haven for laughter, and a testament to the fact that dreams do come true. Just don't forget to invite me over when it's done. I'll bring the apple cider!
Plan 51758HZ