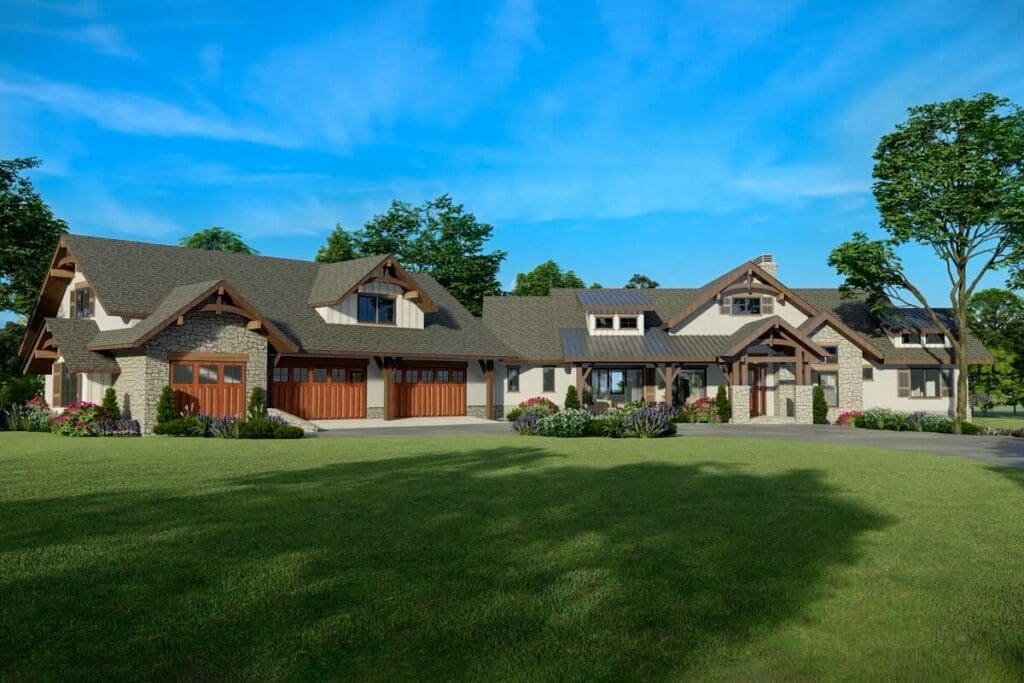 Specifications:
2,609 Sq Ft
2 – 4 Beds
2.5 – 4.5 Baths
1 – 2 Stories
5 Cars
Ever dreamt of a cozy mountain retreat mixed with the luxury of expansive garage space? Well, buckle up, because I've got just the house plan to tickle your fancy!
Imagine a quaint 2-bedroom abode nestled in the mountains, boasting not just a 4-car garage, but also an additional bay for RV storage – yes, you heard that right!
Spanning a generous 2,609 Sq Ft, this house is a perfect blend of rustic charm and modern functionality. From its earthy tones to the lofty ceilings, every nook and cranny tells a story.
So, grab a cup of your favorite beverage, get comfortable, and let's dive into the delightful details of this unique mountain house plan.
Stay Tuned: Detailed Plan Video Awaits at the End of This Content!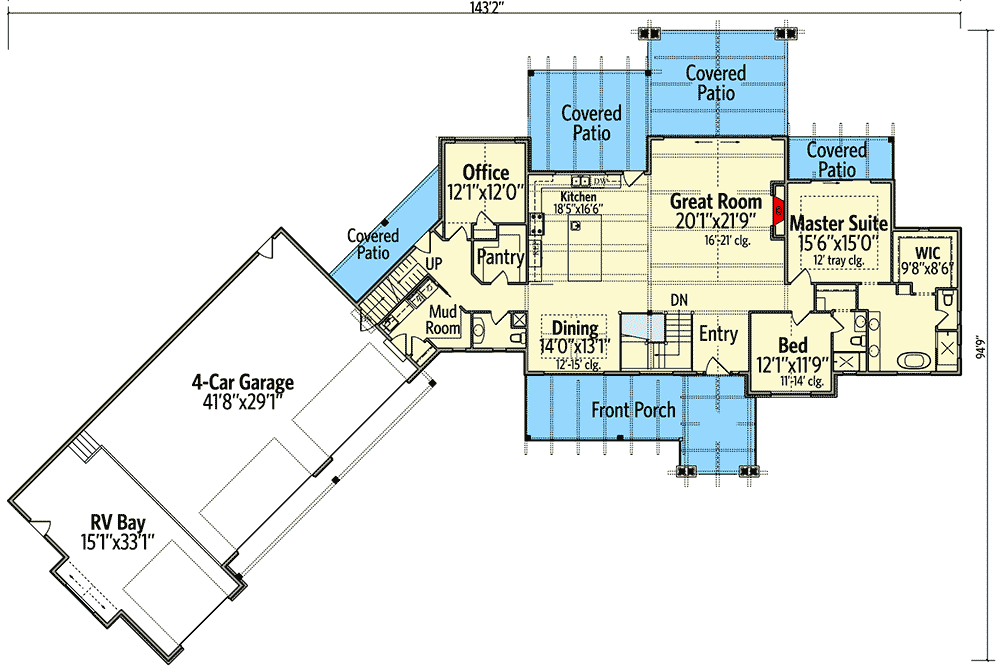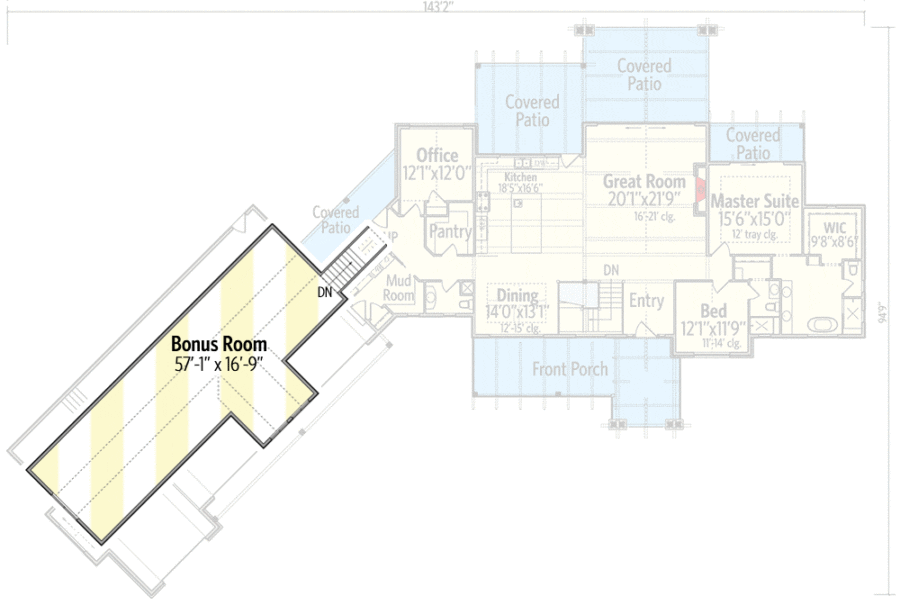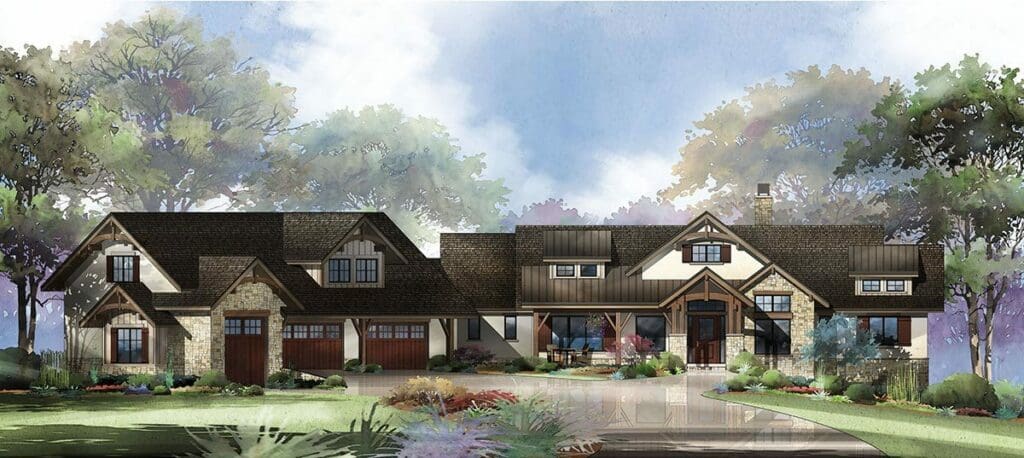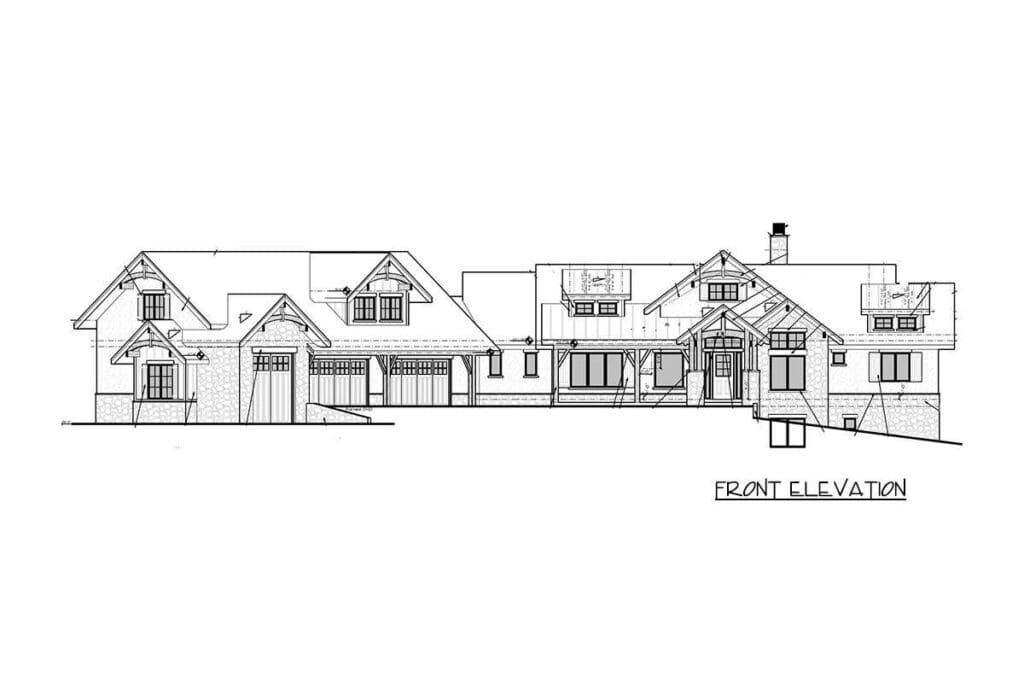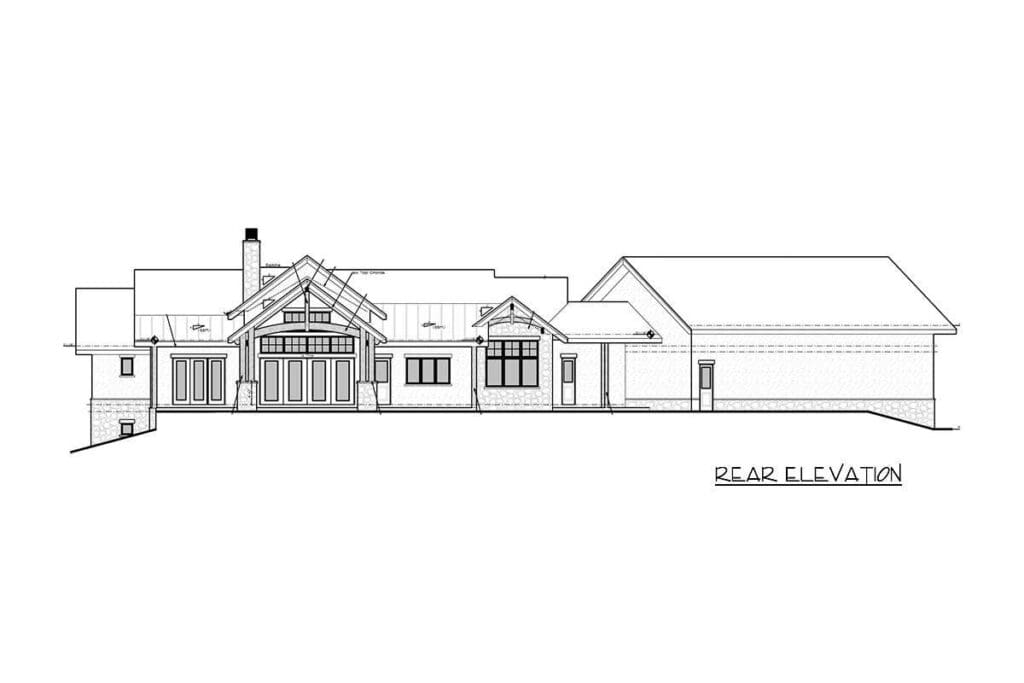 The moment you lay eyes on this house, you'll be captivated by its charming exterior, with earthy tones and rustic elements that make it look like it's straight out of a fairytale.
But the real magic happens when car enthusiasts and adventurers discover the 4-car garage, and yes, a fifth bay dedicated solely to RV storage. It's like this house was designed with the motto: "Why choose between a mountain retreat and a car haven when you can have both?"
The delightful front porch is like the house's way of saying, "Come on in, the adventure is just beginning!" It's not just a transition space; it's a preview of the cozy and inviting vibe that awaits inside.
Stepping inside, you're greeted by a foyer that offers a clear view into the heart of the home: the great room. And let me tell you, it's called 'great' for a reason!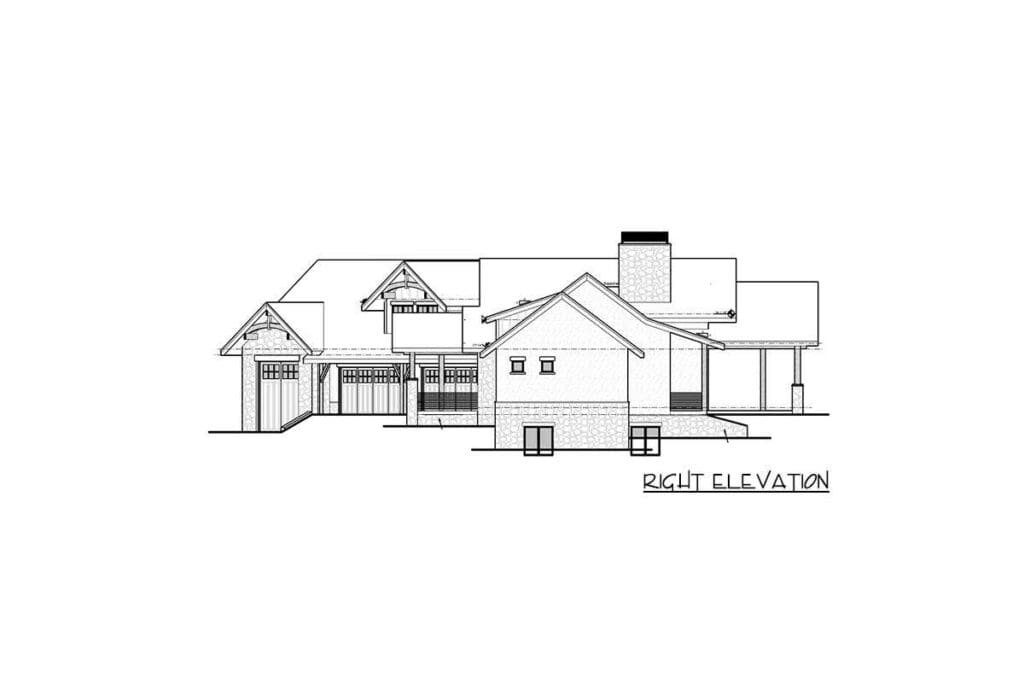 The vaulted ceiling stretches from a grand 16′ all the way up to 21′, making the space feel open and airy, while the exposed beams create a cozy, lodge-like ambiance.
Imagine settling down in front of the fireplace on a chilly evening, hot cocoa in hand, as you bask in the warmth and charm of this space. It's like having a little piece of a ski resort right in your living room!
And for the chefs in the house, the open kitchen is a dream come true. It features an oversized island providing ample space for meal prep and impromptu gatherings.
The adjoining dining room, with its soaring 12′ to 15′ ceiling, offers a lovely view of the front porch, making every meal feel like a scenic adventure.
And let's not forget the generous pantry, strategically placed to cater to your bulk grocery shopping sprees and larger appliances. It's like having your very own mini supermarket right at home!
Now, let's talk about the bedrooms. The master suite is a sanctuary reserved for the homeowner, complete with a private patio for those moments when you need a little 'me time'.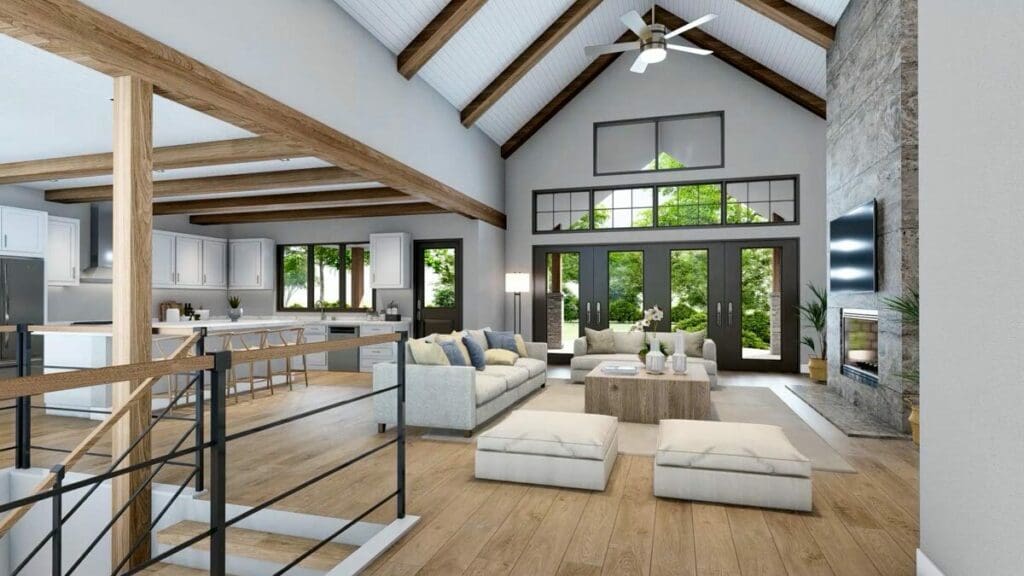 The spacious 5-fixture bath and walk-in closet add a touch of luxury, making it the perfect place to unwind after a long day.
Across the hall, Bedroom 2 is no less impressive with its own vaulted ceiling ranging from 11′ to 14′. And yes, it includes a full bath because everyone deserves a little pampering, right?
For those who've embraced the work-from-home life, this house has got you covered with a home office strategically located for privacy and convenience. Say goodbye to distractions and hello to productivity!
And when it's time for a break, just step across the hall to the mudroom and powder bath – because even work-from-home warriors need a little R&R.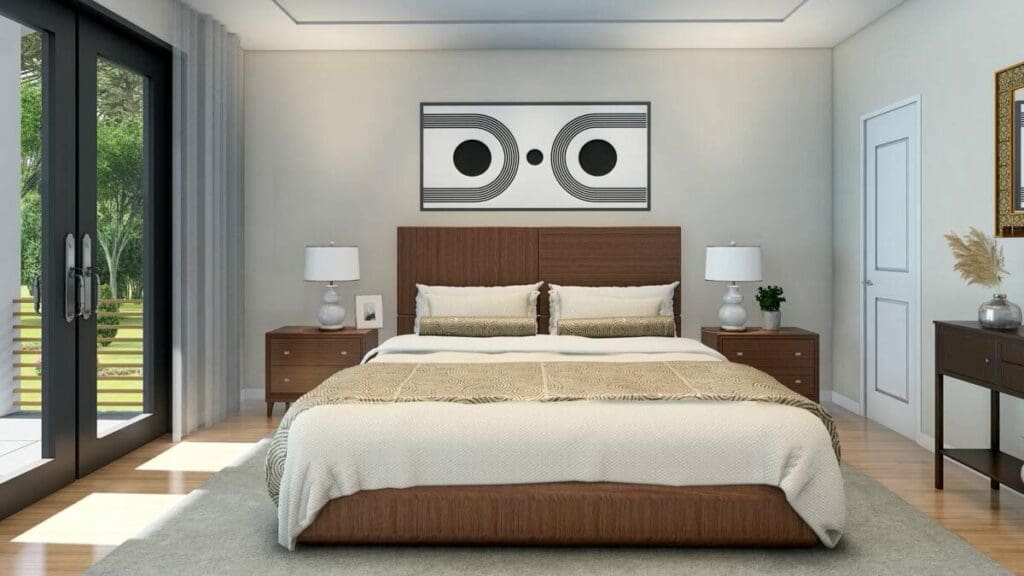 Now, if you're feeling adventurous, take the journey to the lower level, and voila! You've just added 1,511 sq ft of living space to your home. Here, you'll find a generous recreation room, perfect for game nights, movie marathons, or whatever tickles your fancy.
And for those who often have guests over, the two additional bedrooms with their full baths ensure that everyone has their own cozy space to retreat to at the end of the day.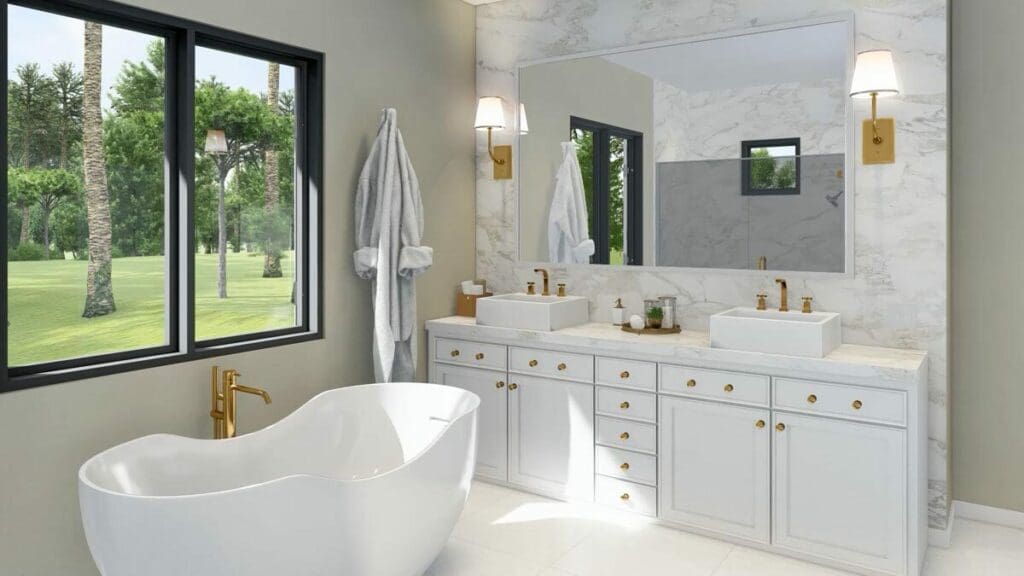 So, there you have it – a 2-Bed Mountain House Plan that's as charming as it is functional, catering to the adventurer, the car enthusiast, and the homebody in all of us.
It's not just a house; it's a lifestyle, a retreat, and a car haven all rolled into one. With its cozy lodge vibes, spacious living areas, and ample garage space, it truly is a dream come true. So, who's ready to make the move?