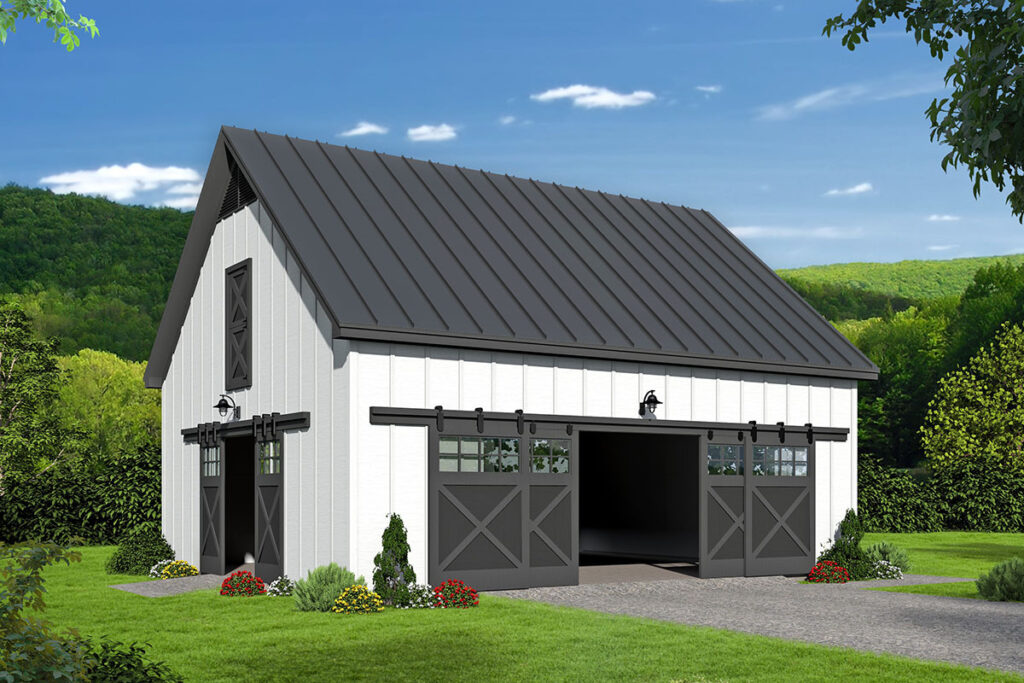 Specifications:
Ah, the barn-style garage with a vaulted loft above – it's like the Swiss Army knife of garages, but way cooler and with a lot more room for your cars.
And not just one or two, but up to seven cars! That's right, you could practically start your own car dealership or finally have enough space for that vintage car collection you've been dreaming about.
Let's dive into this architectural marvel, shall we? Picture this: a sprawling 993 square feet of pure, unadulterated garage bliss, spread over two stories. This isn't just a garage; it's a statement. A 36′ by 36′ testament to your love for cars, space, and style.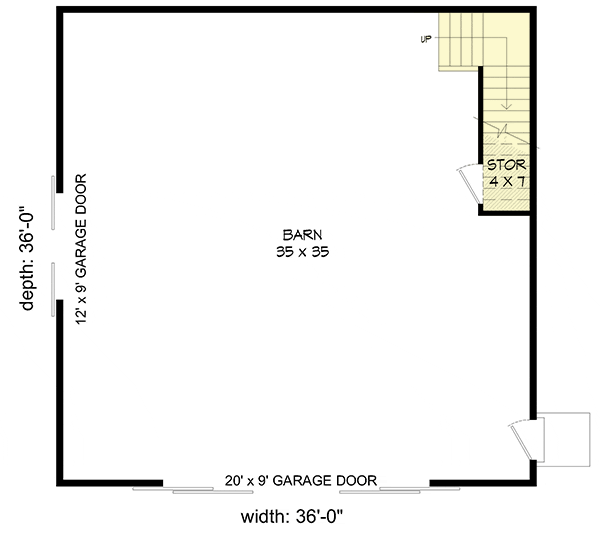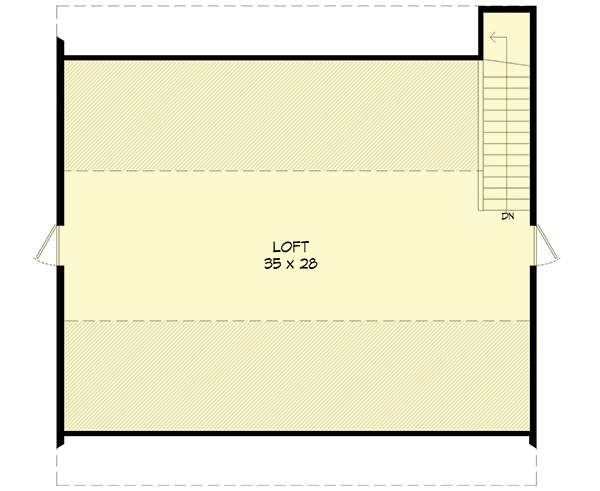 The first thing that'll catch your eye is the barn-style design. It's like a charming nod to rustic living but with a twist of modern flair.
The board and batten siding screams classic, while the ribbed metal roof gives it that contemporary edge. It's like your garage is wearing a tuxedo with cowboy boots – totally unexpected but surprisingly stylish.
Now, let's talk about those barn-style sliding doors. They're not just there to look pretty (which they absolutely do); they're a game-changer in terms of access.
You've got vehicle entry on the front and the side. That means no more playing musical chairs with your cars when you need to get one out. It's like having VIP access to your own car club.
But wait, there's more! There's also a man door on the right. This is perfect for those days when you feel like leaving the car behind and just need to pop in and out. It's like having a secret entrance to your own personal Batcave.
Now, let's mosey on upstairs to the vaulted loft. This isn't just any old storage space; it's a vaulted loft. That means high ceilings and a sense of openness that'll make storing stuff feel less like a chore and more like a display of your organizational prowess.
Christmas decorations, old photo albums, that weird sculpture you made in art class and can't bear to part with – everything will find a home here.
But here's the kicker – this loft isn't just practical; it's potential personified. A home office, a man cave, a craft corner, a yoga studio – the possibilities are as endless as your imagination. It's like having a blank canvas above your cars, waiting for you to paint it with your dreams.
And let's not forget the size – 993 square feet is nothing to sneeze at. It's the perfect size to balance spaciousness and coziness. You won't feel like you're in an airplane hangar, but you'll have enough room to swing a cat (not that I'm advocating cat-swinging, mind you).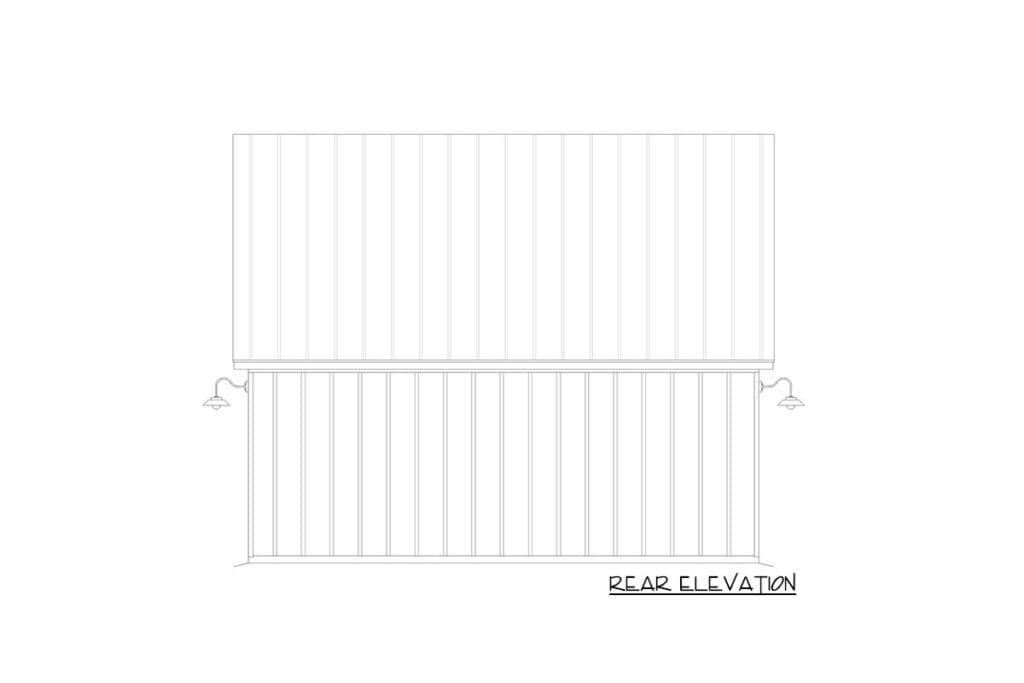 The two-story design is the cherry on top. It's like having two worlds in one – the down-to-earth, grease-monkey paradise where you tinker with your cars, and the lofty, serene space above where your creativity (or your junk) can run wild.
But perhaps the most impressive feature is the capacity to house seven cars. Seven! That's one for every day of the week.
Monday could be your sleek sports car day, Tuesday for the rugged 4×4, and so on. You'll be like a kid in a candy store every morning deciding which car to take out.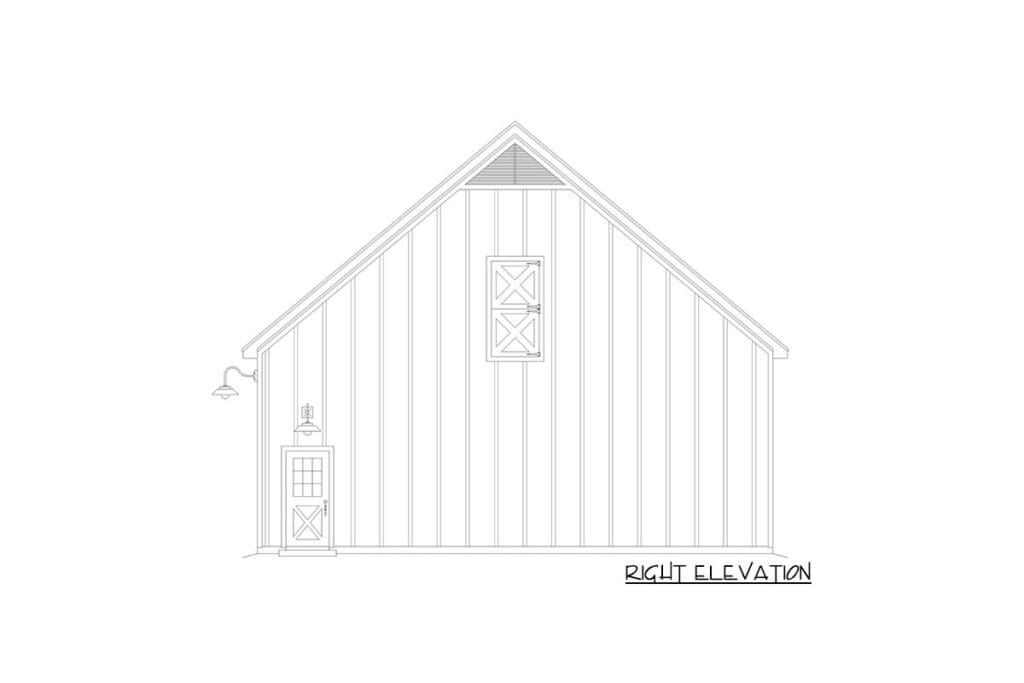 In conclusion, this barn-style garage with a vaulted loft above is more than just a place to park your cars. It's a multifunctional masterpiece, a haven for your vehicles, and a blank slate for your loftier aspirations (pun intended).
It's practical yet whimsical, spacious yet cozy, and stylish yet functional. If garages were a kingdom, this would be the crown jewel.
So, if you're in the market for a garage that'll make your neighbors green with envy and your cars feel like they've won the lottery, this is the one for you. Trust me, your cars will thank you – in their own, quiet, engine-purring way.