If you are a technology geek and want to go with the flow, you would be needing your dose of electrical heating, as soon as those cold chilly winters arrive.
There is no better option than sunbeam heating blankets when it comes to keeping everyone warm with a bit of the latest technology.
However, you may have noticed how these blankets start being dysfunctional at one point. There are a few good reasons for that as well.
Why is my sunbeam heating blanket blinking?
There may be several reasons why your sunbeam heating blanket is blinking. Primarily the blanket will blink to indicate that there is some sort of issue in the controls or connections. The issues that trigger the blinking may be heating wires, loose connections, or power supply issues.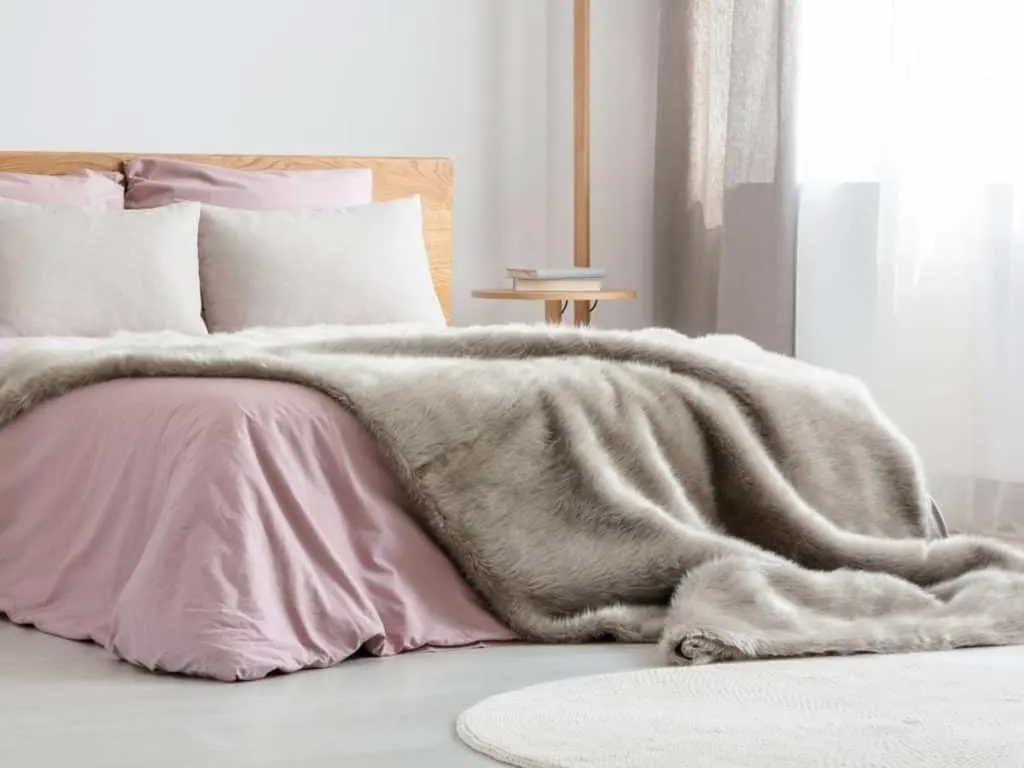 Internal issue:
If you notice that the sunbeam heating blanket is red, it indicates that there are some wiring issues internally.
There are wires inside that may be placed for heating. If these wires heat up and are broken, you can expect the blinking light to be red.
Other than that, a disconnected throw will also cause the same kind of blinking. You might have disconnected the throw from the controller unknowingly, causing the blanket to blink red to indicate the issue.
F2 issue:
As the sunbeam heating blanket has several indicators of blinking for each problem, one of the signals would exhibit an F2 on the screen.
If the sunbeam heating blanket displays an F2, you may have to assume that there is some sort of connection between the controller than the blanket itself.
Mostly, the connection can become lose and all you would need to do is plug it in properly.
F1 issue:
Another error code that might get flashed on your sunbeam heating blanket is f1.
If you notice this error code, it can mean that the connection of the heating pad to the plug is not tight enough. Between these two points, and lose connection will result in an f1 error message.
FF issue:
You would also come across the error message of FF and it would mean that there is some sort of issue with the heater or blanket itself.
This could be directly linked with some damage to the pad. If you cannot find any such damage, check the power cord instead.
Resetting:
The other reason that your sunbeam heating blanket is blinking may have to do with resetting the electrical blanket.
In that case, you would see an F display, indicating that it is time to reset and wait for 20 minutes before restarting it.
What does it mean when your heated blanket is blinking?
When your sunbeam heating blanket is blinking, whether it is blinking red or F or F2, there are a few common reasons why each could happen. Here are a few reasonable explanations:
Loose or improper connections:
If all the connections and internal wiring connections are not proper or in place, you can expect your heating blanket to blink.
This could be a loose connection between any of the plugs and connectors or even the heating pads and connectors. If the connections are completely cut, the heating blanket will stop working.
Wire heating issues:
The heating of the wires can break off the electrical circuit completely. Hence if you do not notice any visual damage, you may want to check for some internal wire heating issues.
Power supply problems:
When your sunbeam blanket is blinking, one of our first instincts is t check whether the power supply is functional.
Oftentimes, it is the power supply disruptions that may cause the heating blanket to blink.
Wrong thermostat setting:
It is not always an internal setting that gives off the blinking in these electrical heaters.
If you have wrongly set the thermostat to incorrect settings, your sunbeam heater blinking indicates that you would need to put it in the right setting.
How to fix sunbeam electric blanket blinking?
Although the problems with the electric heater can cause it to blink for several reasons, there is a certain way that you may follow to fix one. Here are a few simple steps to follow:
Read the message:
The very first step is to check what the blinking message says. Depending on what the error message is, you would have to plan your next step.
For instance, a common scenario involves heating blanket blinking F1 error message. In this case, you just have to make sure that the plug connection is properly connected.
Unplug and run a check:
Generally, one way to fix the electric blanket blinking is to unplug it and run a check on the controller. You need to check if the cord and module are well connected.
Connect and reset:
You may also attempt to connect the throw if it is disconnected. Once done, you should reset the heating blanket.
For this, you would have to ensure that the power cord is connected to the power outlet. Next, disconnect this pad power cord and dismantle the control section.
Look for loose connections:
After cleaning out the section of control, you should look for any loose connections. Tighten each wobbly connection accordingly.
Run a folding test:
In case, with other problems, you have a blinking blanket and one that is not heating up adequately, you'd need a folding test.
The folding test involves one person folding the blanket in order to locate the control section. Use a plastic clasp to connect the module and cord carefully.
Simultaneously, connect the power cord to the outlet as well.
Keep the switch on:
Next you need to keep the switch on and turn it on for about 5 minutes. The temperature you set matters in this regard and it is recommended that the temperature is set to the highest.
Contact the professionals:
If most of these ways do not work, it is time to contact the professionals. It is best to go through the manual for possible solutions as well.
How do I reset my Sunbeam electric blanket?
Any simple way to fix your Sunbeam electric blanket will have you reset your blanket no matter what. Resetting the blanket is a simple task and does not involve any additional repair skills.
Here, you would first need to make sure that the module and the control unit have no loose connection between them. You may manually check the connection and fix it by simply plugging in the cord.
While resetting is as simple and turning a switch on and off, you need to keep in mind that you may have to perform additional steps depending on why your blanket is blinking.
How do you test electric blankets?
Electrical blankets do not come without problems. Sometimes the blanket does not heat up properly, while other times, the blinking does not stop without you noticing much difference in the heating.
To test whether the electric blanket is working properly, you need to be following a few simple steps. The test that is conducted to find the result is known as the fold test of the electric blankets.
Can an electric blanket be fixed?
An electric blanket can certainly be fixed. The issues with heating blankets mostly occur due to improper connections which can be fixed by anybody attempting to do so.
Depending on what the faulty message is on the blinking display, the ways of repairing the electric blanket may vary. Sometimes, the electric blanket can be fixed as easily ad resetting the blanket. Other times you may have to plug in the loose connections.
With internal heating wires and issues like blanket not heating at all, you would have to run a check for unfastened connections and rest the system. If all ends fail, it is best to consult with a professional or the manufacturer.
How long does it take for the sunbeam blanket to heat up?
The heating pad may take about 8 to 10 minutes to heat up. However, how long before you feel the warmth and how much warmth one may feel, could depend on a few factors.
If there are no unsecured connections, it could take about 30 minutes to feel the warmth. Sometimes if the blanket is larger and the weather is more chilly than usual, you could expect about an hour to feel the warmth.
If it has been about 20 minutes and you see no changes in the heating, you could check for uneven heat distribution. If the heat is still not even or warm enough, you'd have to check for connections or a fold test could be more appropriate.
Final Thoughts
Your sunbeam heating blanket may start to malfunction for several reasons and a way to understand this is by noticing the blinking lights. The error messages in the blink will indicate what kind of a problem needs to be solved. Resetting the heating blanket solves a lot of issues.