If you're redecorating your bedroom, you might have come across duvet covers. Duvet covers are trending. They are fashionable, stylish, and make our lifestyle easier. You don't have to worry about keeping your comforter or duvet clean if you have a duvet cover.
Duvet covers are perfect to create a cozy environment. But why do they come with a high price tag? Let's find out!
Why are duvet covers expensive?
Duvet covers are expensive because of the plethora of benefits it provides, material, and manufacturing costs. High-quality duvet covers can be expensive, especially if they are bought individually instead of from a set. There are brand and retail costs included as well.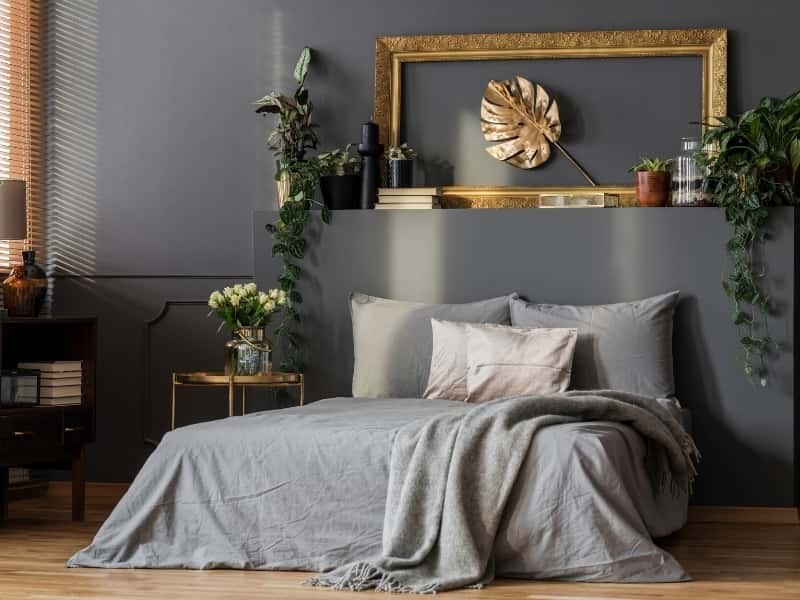 The more fabric it requires to create your duvet cover, the greater the price will be. Size can also be a factor when it comes to the price of duvet covers. Duvet covers for king beds are more expensive than ones for twin beds.
Thread counts are greater which increases its life span. This increases the price of the product.
Material:
Not all materials cost the same. Fabrics such as velvet and silk can be expensive due to the lavish look it provides. And other fabric can be expensive because of the benefits it has such as comfort and softness. Synthetic fabrics are cheaper than the rest.
Manufacturing Costs:
It can take over 4 hours to create a good quality duvet cover. Not everyone can make a duvet cover. Skilled laborers are needed for some designs and pieces. The larger and complex fabric also requires more attention and work.
Brand and Retail:
Brand name plays a large role in the price tag. They have invested in marketing, advertising, and building their name. High-quality duvet covers are usually expensive and sold by these very brands.
Extra features:
Since they cover the bland comforter or duvet, they are usually fancy and stylish. Many duvet covers come with laces, zippers, reversible options, etc. This adds to the manufacturing cost of making a duvet cover.
Multipurpose:
Duvet covers can be used both in winter and summer if they are made with temperature regulating fabric. They can also be used as a blanket instead of a protective cover. They are easy to store, wash, clean, and have so many color options!
These qualities don't come for cheap!
How much should a duvet cover cost?
The price range of various sorts of duvet covers are given below –
Regular and plain duvet covers:
Regular and plain duvet covers will not cost much. Since a duvet set itself costs around $30 to $140, you can expect to spend not more than $70 on a simple duvet cover.
High-quality duvet covers:
These duvet covers are the ones with higher thread counts and better fabric. If you see 100% cotton or linen written on a duvet cover, it will cost more. It will also cost more if they have designs on both sides and are reversible.
You can expect to spend around $250-$350 for a premium or high-quality duvet cover.
Custom duvet covers:
These are the most expensive ones because you are able to customize the fabric, size, design, and quality yourself. This comes with an extra cost from the customization store as they are individually catered to your requirements.
A custom duvet cover can cost anywhere from $400.
How much does it cost to make a duvet cover?
If you are making your own duvet cover, there are a few factors that you should consider. Aside from the labor costs, there are costs of fabric, equipment, and additional materials. If you are adding buttons or zippers, it will add to the cost.
If you already have the equipment needed for sewing, you only need to calculate the cost of fabric.
A duvet cover for a king-size bed will require around 10 to 13 yards of fabric. Fabric prices vary depending on where you buy it from. Some can cost you $8 a yard whereas others can be found for less than $3. You can expect to spend anywhere around $30 to $80 for the fabric alone!
So, the overall cost to make a duvet cover will be around $50-$90.
What are the benefits of a duvet cover?
The benefits of a duvet cover are given below –
Protects your duvet, making it last longer:
This is the biggest benefit of a duvet cover. It was designed to protect duvets and comforters from dirt, stains, bacteria, and tears. With the help of a duvet cover, your comforter remains fresh and new.
Comforters are hard to clean once damaged and are expensive too. If you do not keep them clean, they will become unusable. Duvet's durability also decreases if you wash it often. The feathers become loose or weak. It fails to provide its purpose.
Easy to clean and wash:
Most comforters are not washable or hard to wash. They might not even fit inside a washing machine due to their size. However, duvet covers are very simple to clean. They are machine washable and can be treated similarly to regular sheets.
You don't have to dry clean them like comforters nor worry about it being too large.
Simple to store:
Duvet covers are not as baggy or bulky as comforters. They can be stored like regular bed sheets. You can quickly fold them and store them in small spaces because they do not take up much space. You can also switch them quickly.
Durable:
As mentioned earlier, most duvet covers are made with good quality material so that they are durable. If you keep them properly and regularly clean them, they can last for a long time. You don't need to buy duvet covers every year.
A duvet cover can help you avoid the costs of buying another comforter or duvet.
Are duvet covers worth it?
Duvet covers are worth the money because they protect your comforter or duvet. Not only do they add a luxurious touch to your room but they also save your duvet from damage. A duvet cover can transform the look of any room.
This is because they come in various colors, materials, and designs. If your comforter does not match the look of your bedroom, you can purchase a stylish matching duvet cover instead.
Aside from being a decorative element, duvet covers have other uses too. You can use duvet covers in the summer too. During the warm summertime, you can use a duvet cover as a blanket. It can also be used as a bedsheet depending on the material.
Some comforters are prone to shedding. You'll notice flying feathers in your room when you wake up in the morning. A duvet cover can also solve this problem by acting as an extra covering for your comforter. This will stop the feathers from messing up your room.
What should I look for when buying a duvet cover?
One should look into the following aspects while buying a duvet cover –
Correct size:
This is a crucial part of buying a duvet cover because the wrong size can ruin the appearance of your bedroom. The duvet cover should fit properly around the comforter. It should not be loose.
Duvet covers come in various sizes starting from twin, extra-long twin, double bed, full bed, queen, and king-size beds. If you are unsure of the size, you can DIY it too. There are many custom sizes available. All you have to do is take the measurements and get them customized.
Always remember that the size of the duvet cover will be a bit more than the duvet itself.
If you're buying a duvet set, you don't have to worry about the duvet cover fitting. It should fit snugly on its own.
Material:
The material should be picked wisely because the filling of your duvet cover will determine its softness, breathability, insulation, and comfort. First, decide whether you're buying the duvet cover for winter or summer. There are material options for both.
Some duvet covers regular temperature whereas some are preferred to reduce night sweats. If price is a large factor, synthetic materials are cheaper than others. Do you want a puffy or warm duvet cover or a soft and thin one? List out your preferences before purchasing the cover.
Design and style:
Appearance can be a deal-breaker since duvet covers are a significant part of your bedroom. Check what patterns go with your room decor. Neutral colors are suitable if you are unable to decide.
What is the softest, coolest, and most comfortable material for duvet covers?
Duvet covers are made with various fabrics and not all are soft, cool, and comfortable.
The most common duvet cover material is cotton. They are both soft and comfortable. It is also inexpensive and not high-maintenance. Some of the best ones in the market are Supima and Pima Cotton. They are very soft due to their high thread count. They last longer as well.
Egyptian cotton is also popular for its features but they are not as available as Pima and Supima. Cotton will keep you cool at night. Cotton is your best choice if you have night sweats. Other options are linen duvet covers.
Both of them regulate temperature, keep you cool, and are great for breathability.
Another soft and cool material for duvet covers is microfibers. However, they might not be comfortable for people who are looking for breathability. This is the softest material choice for duvet covers. This ability reduces creases and crinkly noises. They are also durable.
Do not opt for microfiber duvet covers in the summer.
Why are duvet covers more expensive than comforters?
Comforters are usually more costly than duvet covers but there are some exceptions. A duvet set includes a lot of items starting from the duvet cover, duvet, and pillow shams. This is why the overall expense of purchasing a duvet set can be more than a comforter.
Buying a duvet cover separately is also costly but should not be more costly than buying a comforter. Some high-quality designer duvet covers can be more expensive than regular comforters.
Final thoughts:
Good-quality duvet covers can be expensive because they offer greater durability, benefits, and features. The filling of the duvet cover, quality, and shell affects the price. There are cheap duvet covers available too but might not be of the best quality.
Frequently Asked Questions:
Can You Put a Comforter, Quilt, & Blanket in a Duvet Cover?
Why Does My Duvet Cover Not Fit?
Can You Iron a Duvet Cover on the Bed?
Can You Wash the Duvet Cover with an Insert?
I am an architect with over 5 years of experience in the design and installation of interior and exterior design projects. I have also been a home improvement expert for many years, so I know how to improve your home's look and feel. I would love to help you build the perfect home for your family!
Read more about the author here.