Specifications:
2,766 Sq Ft
2-3 Beds
2.5 – 3.5 Baths
1 Stories
3 Cars
Picture this, you're strolling through a fairy-tale-like mountainside, a slight breeze caressing your face, and then there it is: an enchanting mountain farmhouse, nestled comfortably on a sloping lot, like a serene mountain goat in its natural habitat.
Okay, maybe I'm a little over the top, but if a house could be a goat, this 2,766 square foot beauty would be it.
Let's dive into the details of this wonder.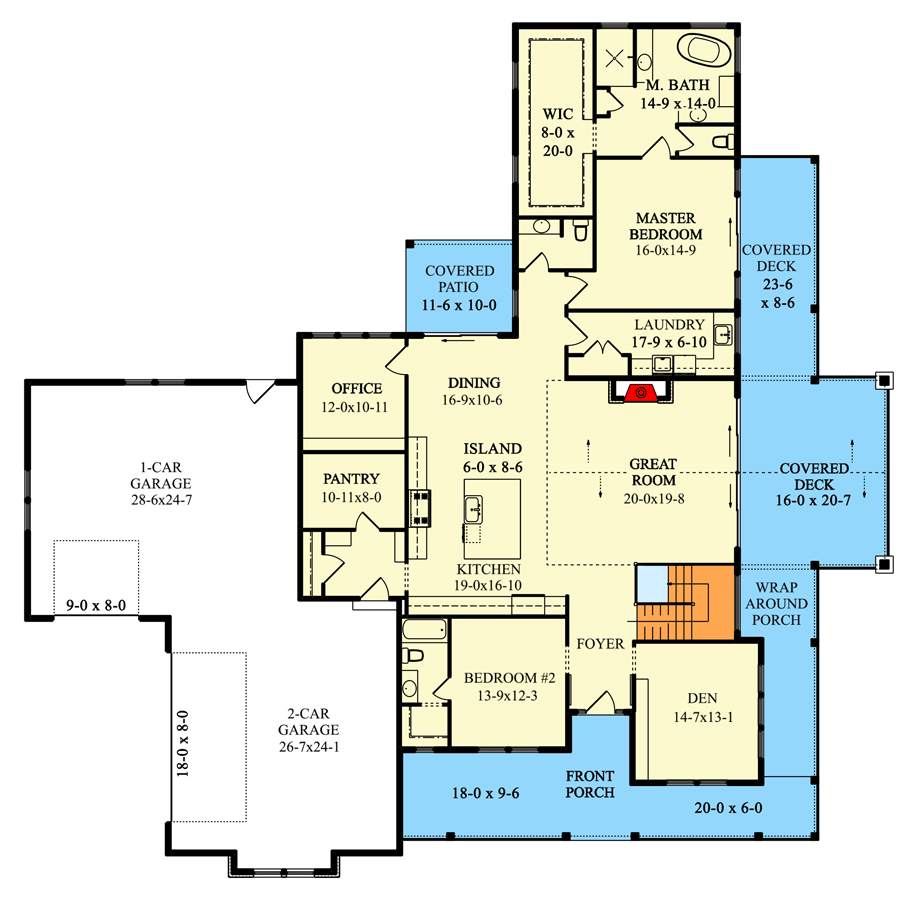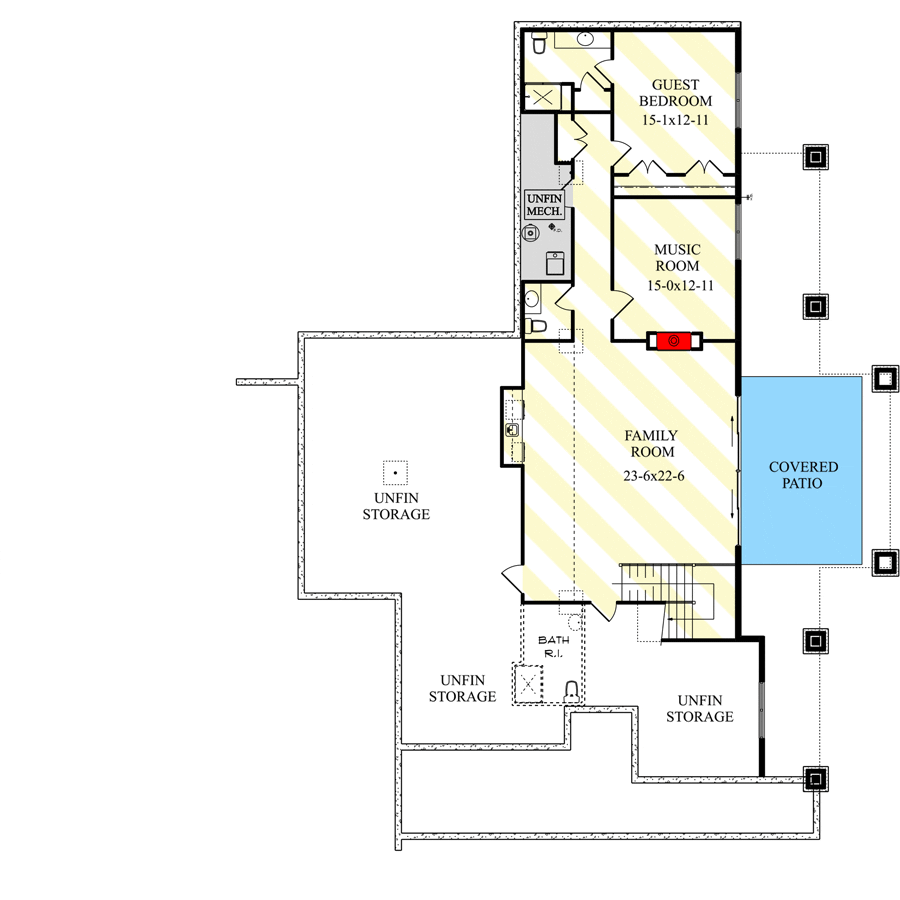 This is no ordinary farmhouse. As you waltz through the front door, don't be surprised if you do a little happy jig when you see what's waiting inside. Two bedrooms and two and a half baths are neatly tucked into a single floor. Does that seem a bit tight?
Fear not, for there's an option for a lower level expansion, adding an additional bed and bath plus much more. In other words, when your in-laws announce they're staying for an extended vacation, you can still keep your sanity.
The exterior of this farmhouse echoes the mountain charm. The deck, wrapped snugly around the front-right corner and down the side to the master suite, invites lazy Sunday afternoons spent sipping lemonade and watching the world go by.
This is the 'wrap-around' version of the Rolex watch. Both extravagant and practical, offering access to the vaulted great room via sliding doors. Talk about a luxury cabin in the woods!
The kitchen, a dream playground for any culinary enthusiast, boasts a large island that you could practically land a small plane on.
Alright, maybe that's a stretch, but let's say Thanksgiving dinner preparations will be a breeze. And let's not forget the walk-in pantry. It's so spacious you might find yourself planning a camping trip inside. Okay, I'm kidding, but you get the point.
This pantry has enough room to store everything from Grandma's secret cookie recipe ingredients to a year's supply of your favorite chips.
In terms of layout, it is meticulously designed with privacy in mind. The master suite is tucked away in the back, just far enough from Bed 2 in the front, which is conveniently located across the foyer from the den.
It's like your own private getaway inside your house. Finally, a chance to escape from the madness of everyday life and find solace in your cozy retreat. Your 'me-time' will thank you.
And just when you think this farmhouse couldn't get any better, let's venture down to the lower level. This is where the magic happens.
It's like discovering Narnia at the back of your wardrobe, only better. Imagine a wet bar for those days when you want to channel your inner mixologist, a spacious family room with patio access for movie nights, and even a half bath.
But wait, there's more! An extra room for flex or music purposes – a perfect spot to practice your air guitar without judgment, and a guest bedroom suite. Remember the in-laws? This is their perfect abode.
With the basement finished as shown, you get an additional 1,424 square feet of heated living space.
Now, that's like adding an entire New York apartment to your house, but without the hustle and bustle of the city life.
To wrap it up, this mountain farmhouse is like a Swiss Army Knife of house plans – it's got a little bit of everything, and then some more, all under 2800 square feet. It's charming and warm, spacious yet intimate, and above all, it's a home that offers versatility, comfort, and a pinch of that rustic charm we all secretly crave.
So, if you're on the hunt for a farmhouse that pairs beauty with practicality, oozes mountain charm and fits snugly on a sloping lot, look no further. This house checks all the boxes.
It's not just a house, it's the home of your dreams. And trust me, when you finally settle in, you won't be able to help but shout, "Home sweet home!"
See? A home like a goat isn't so bad, now is it?
Plan 95201RW