Specifications:
2,643 Sq Ft
3 Beds
2.5 Baths
1 Stories
2 Cars
Remember Goldilocks, that adventurous gal always hunting for 'just right'?
Well, she'd call off the search if she saw this charmer of a cottage.
A modern marvel spread across 2,643 sq ft, offering one-level living that screams, "Hey, who says compact can't be luxurious?"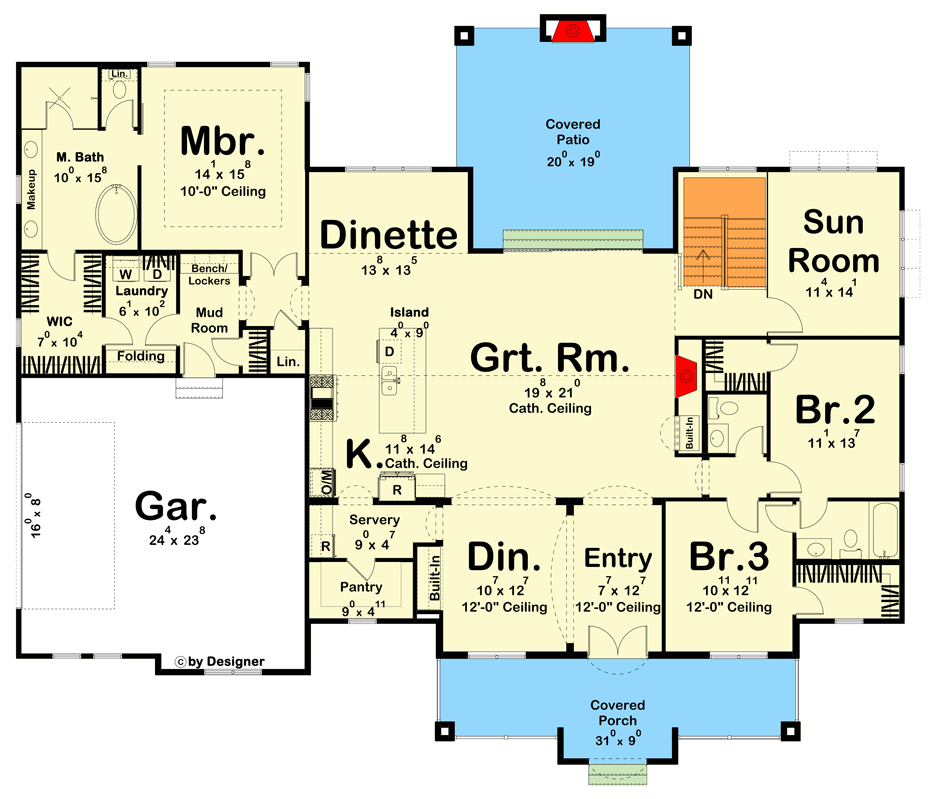 From the moment you set foot on the walkway, it feels like the house itself is reaching out for a warm hug. And boy, does it hug you back!
The grand, covered porch with archways that would put the Romans to shame, beckons you into an imposing 12′ tall entryway.
Just through this gateway, you find yourself in the cozy embrace of the dining room. It's almost like walking into Narnia, except replace the furs with more comfortable furniture and, well, no White Witch.
Cutting right through the heart of the home, you find the great room, akin to the living room's cooler, more hip sibling.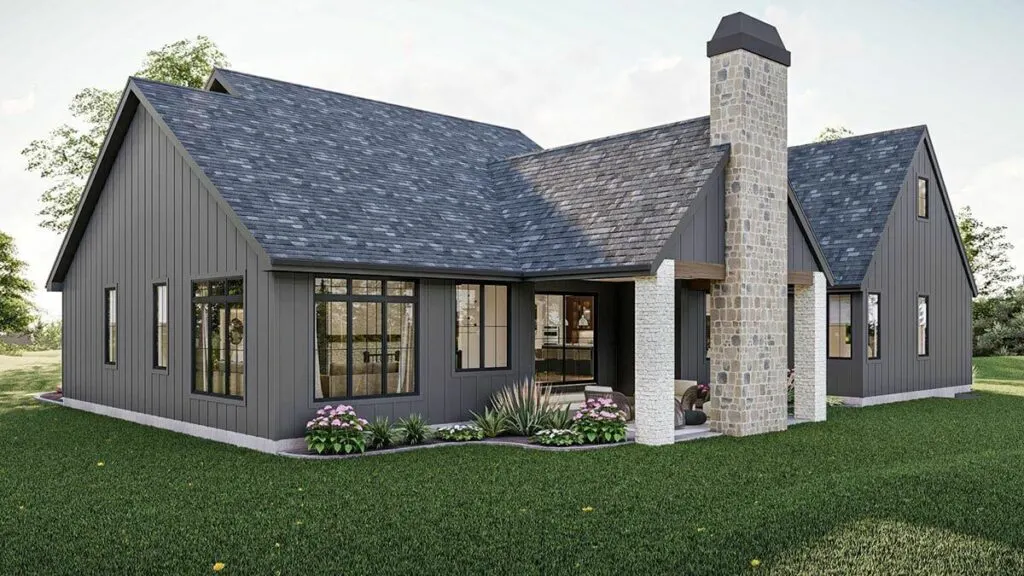 This room is dressed to impress with built-in shelving and a fireplace for those cozy, cocoa-sipping evenings.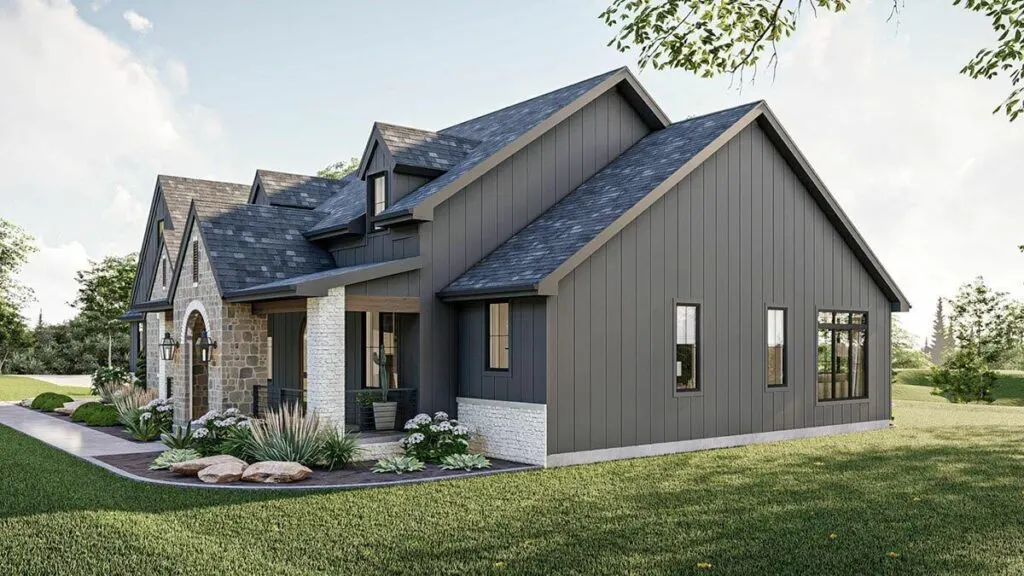 A dash straight ahead takes you to an open-concept space encompassing the dinette and the kitchen – a well-designed culinary haven that surely knows its onions, not to mention the rest of your groceries.
But wait, there's more! The kitchen rolls out the red carpet to a small, functional servery and a walk-in pantry.
This handy detour loops back into the dining room, creating a gourmet highway that makes feasting a breeze. Imagine effortlessly whipping up your famous Thanksgiving turkey or simply rustling up some midnight munchies.
Now, let's sidle to the left side of this modern castle. The master bedroom awaits, promising the luxury of 10′ ceilings and a bathroom that would make the Kardashians envious.
The bathroom doesn't just boast a soaking tub for those lavish bubble baths, but also double vanities, a separate shower, and a toilet that respects your privacy.
Oh, but we're not done bragging yet. The master bedroom also gifts you a substantial walk-in closet that can fit your shopping addiction and then some.
A convenient doorway from this wardrobe wonderland leads to the laundry room, looping back out through the practical mudroom and into a two-car garage. That's right, your beloved wheels also get to share in the lap of luxury.
Swinging over to the right side of this homely haven, we find bedrooms two and three, each with their own walk-in closets.
Yes, every inhabitant of this house gets to play their version of 'The Chronicles of Narnia'. These bedrooms share a private bathroom so stylish, it could give boutique hotels a run for their money.
Adding a little more powder to this side of the house is a powder bath, ensuring your guests feel just as pampered.
And as the cherry on top, there's a sunroom that is nothing short of magnificent, doused in natural light and positivity. Step out of this glorious sunroom, and voila!
You're on a picturesque covered patio, perfect for those summer BBQs or the more contemplative cup of morning coffee.
All in all, this modern cottage is just the right size, offering just the right blend of luxury and functionality. It's like the Goldilocks of houses, hitting that 'just right' spot, making you feel like you've truly found your home, sweet home.
Can I get a drumroll for the standing ovation this house so rightfully deserves?
Plan 623188DJ