Specifications:
3,213 Sq Ft
4-5 Beds
3.5 – 5.5 Baths
1 Stories
2-4 Cars
Hey there, aspiring homeowner! Are you on the hunt for a haven with a hefty dose of New American flair?
Have you ever fantasized about owning a lakeside retreat that feels like it's been plucked straight from a movie set?
If your head is bobbing like a bobblehead right now, I've got just the thing for you – an awe-inspiring 3,213 sq. ft. lake house plan that packs in 4-5 cozy bedrooms, 3.5 to 5.5 plush bathrooms, and space for 2-4 cars.
And that's just for starters!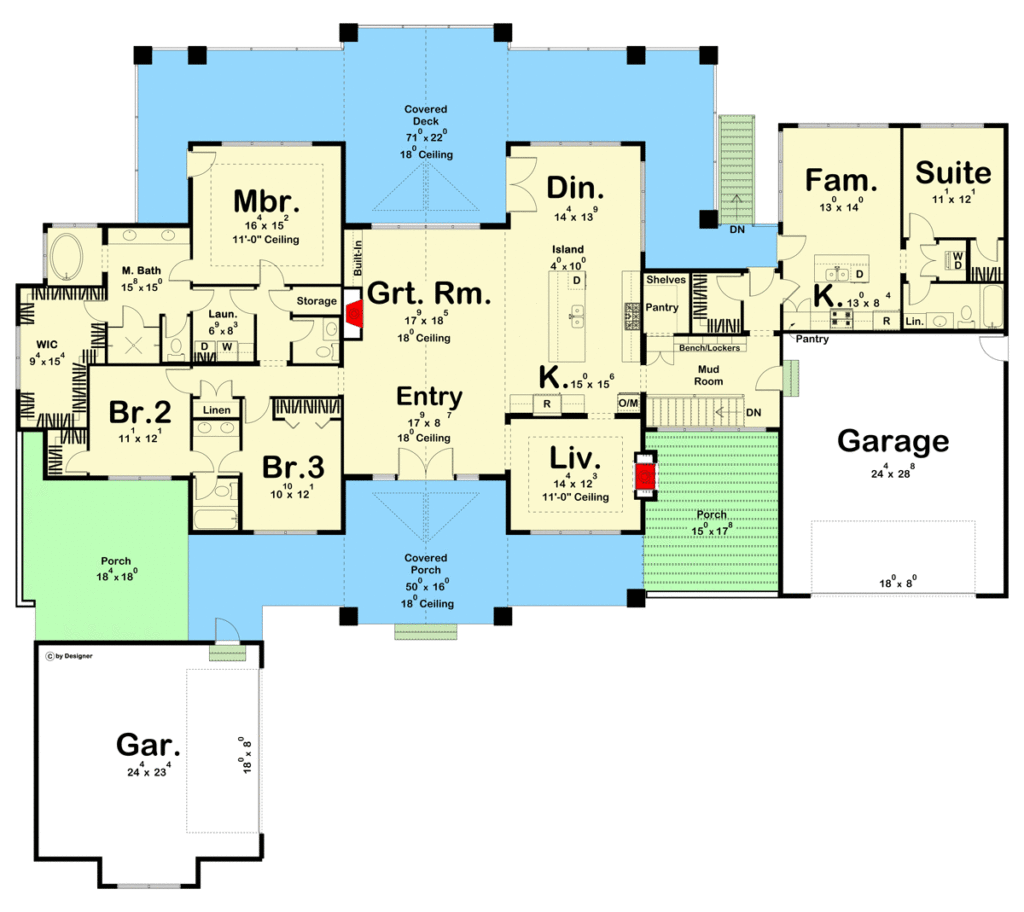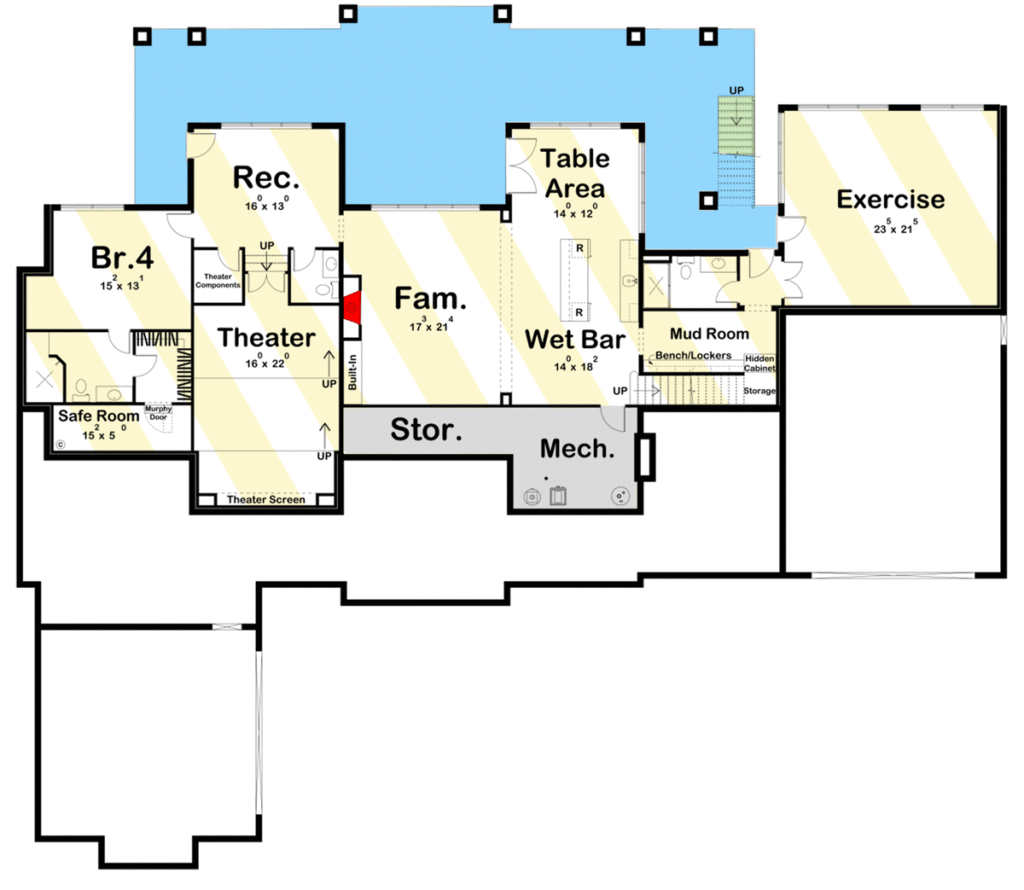 As you step up to the front door of this stunner, you can't help but admire the harmonious blend of board and batten with stone on the exterior.
It's like the house version of chocolate and peanut butter. Delicious! And did I mention curb appeal?
This beauty is dressed to impress, from its chic, modern design to the massive two-story deck stretched along the backside of the property. The view? Let's just say that it's the type of sight you'd snap, slap on a filter, and watch the Instagram hearts roll in.
Crossing the threshold into this architectural marvel, you're welcomed by an entryway that is practically basking in natural light.
It's like the sun got an invitation to your house-warming party and decided to make a grand entrance! Move further in, and things just get cozier.
Snuggle up by the fireplace with a good book plucked from the built-in bookshelves or saunter over to either one of the two kitchens, brimming with a luxurious feel that says, "yes, you CAN have that second piece of pie!"
Next stop, the master bedroom! It's not just a room, it's a sanctuary, with a pair of large windows offering postcard-perfect views of the water.
The cherry on top? A his/her bathroom that makes other bathrooms look like porta-potties at a rock concert. Trust me, you haven't lived until you've experienced this kind of opulence!
But don't worry, this house isn't all about spoiling you – it's a big fan of sharing the love too. Also on the left side of the home, two additional bedrooms boast access to a shared Jack and Jill bathroom.
It's like the Three Musketeers, but with fewer swords and more fluffy towels.
One of the most lovable features of this plan, though, is the additional family room and suite on the right side. It's an ideal hideaway for the in-laws, the overnight guests, or the teenager who needs "space".
Imagine this scenario: a private pad you can escape to, without actually leaving the house! And access to this sanctuary?
Just waltz through the mudroom or the second garage. It's the perfect blend of privacy and connection.
So, what do you say, future homeowner? If a blend of chic design and comfortable living sounds like your jam, this multi-generational, one-story lake house plan might just be your next dream come true.
Remember, they say home is where the heart is. But with this house, home is where the heart, the luxury, the comfort, and the second kitchen are!
After all, who said you can't have your cake and eat it too, right in your dream home?
Plan 623134DJ