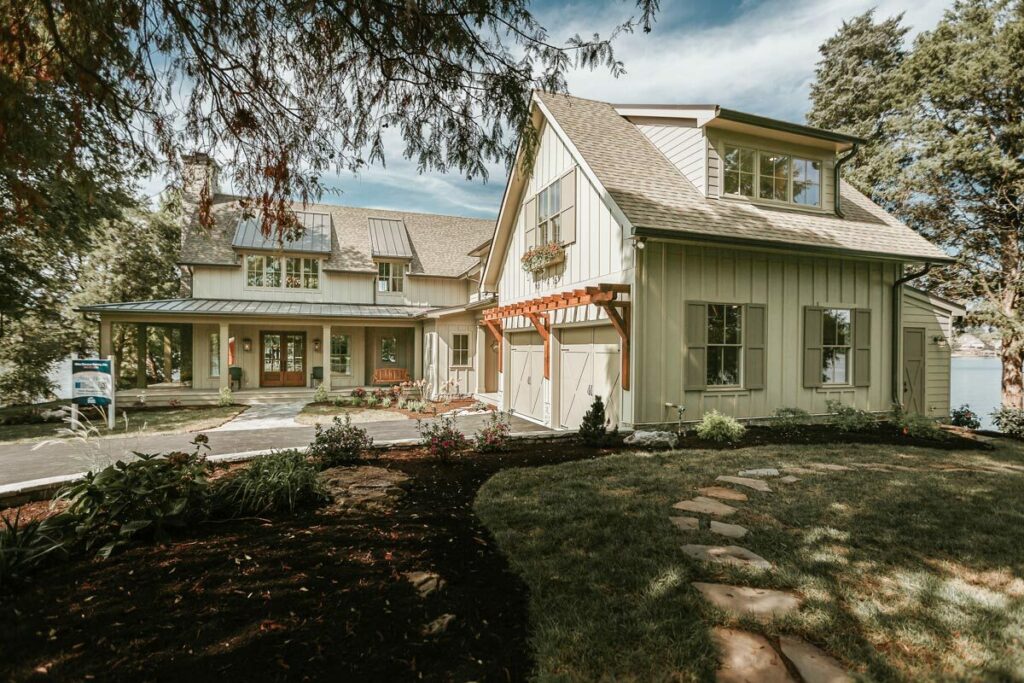 Specifications:
3,357 Sq Ft
3 Beds
3.5 Baths
2 Stories
2 Cars
Hey there! Let me whisk you away on a delightful journey through a dreamy L-shaped Modern Farmhouse.
Picture this: 3,357 square feet of pure bliss, wrapped up in a design that's as charming as it is practical. This isn't just a house; it's a lifestyle wrapped up in shiplap and sunshine!
Stepping inside, you're greeted by the show-stopping great room. Vaulted ceilings? Check. A grand fireplace that could make Santa jealous?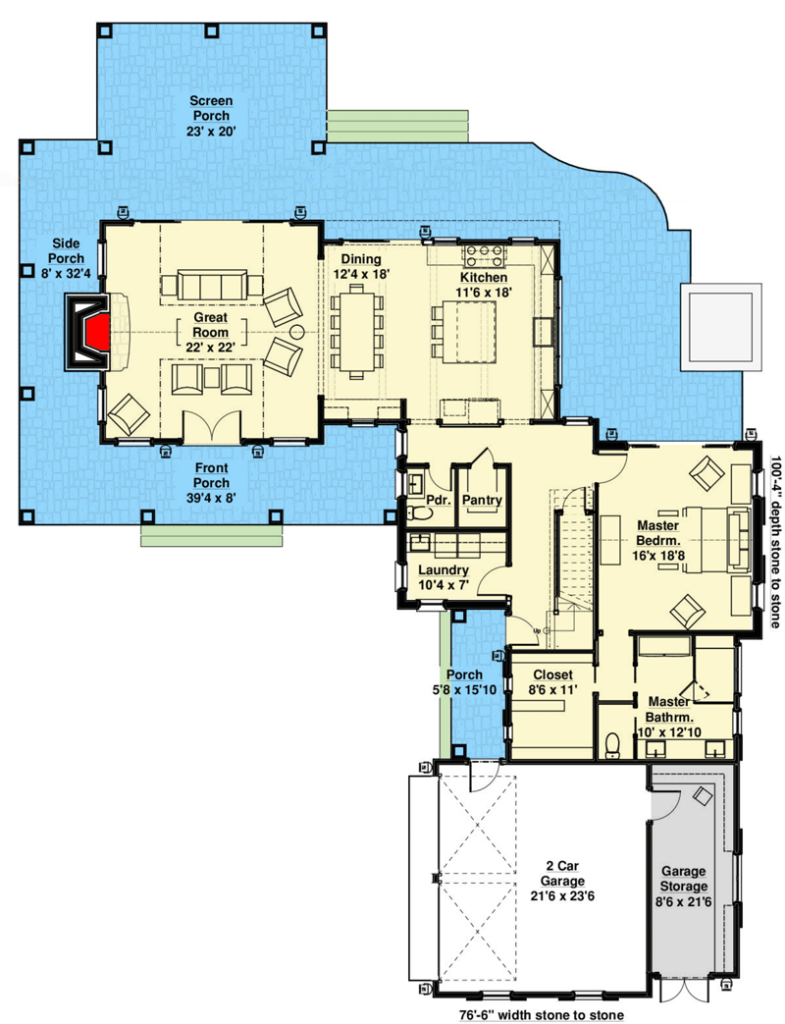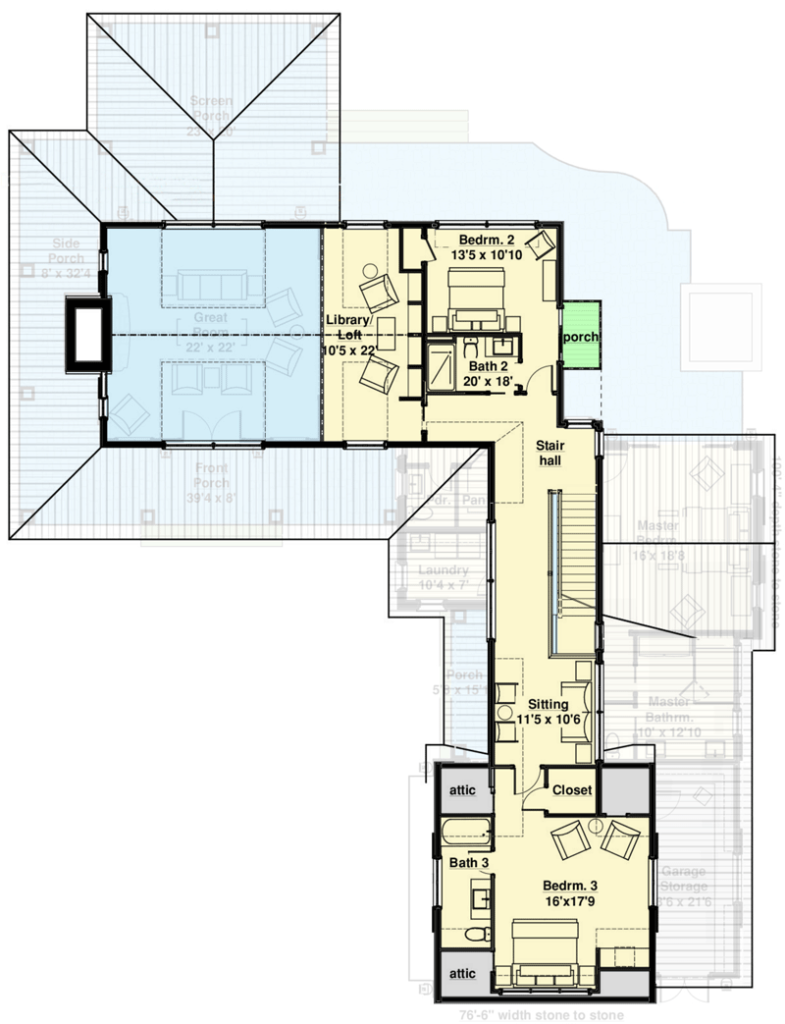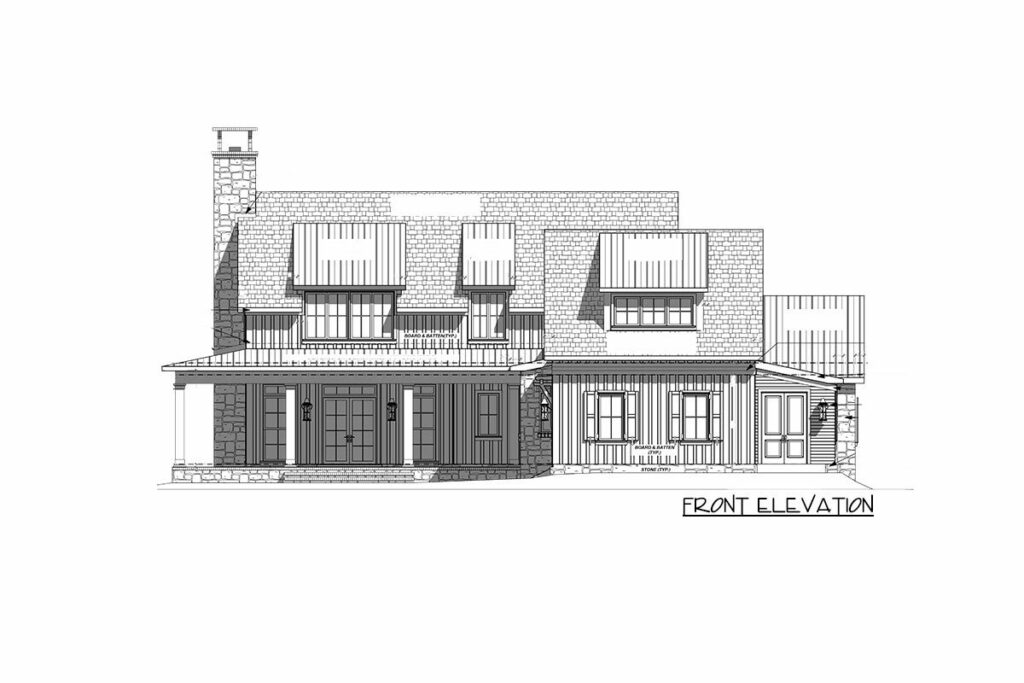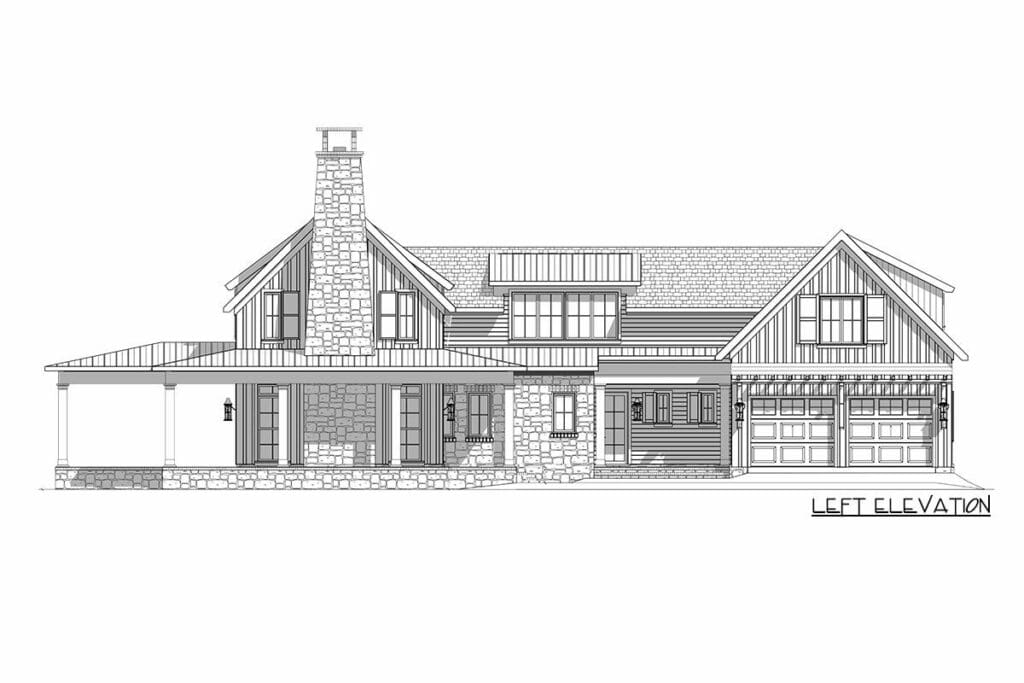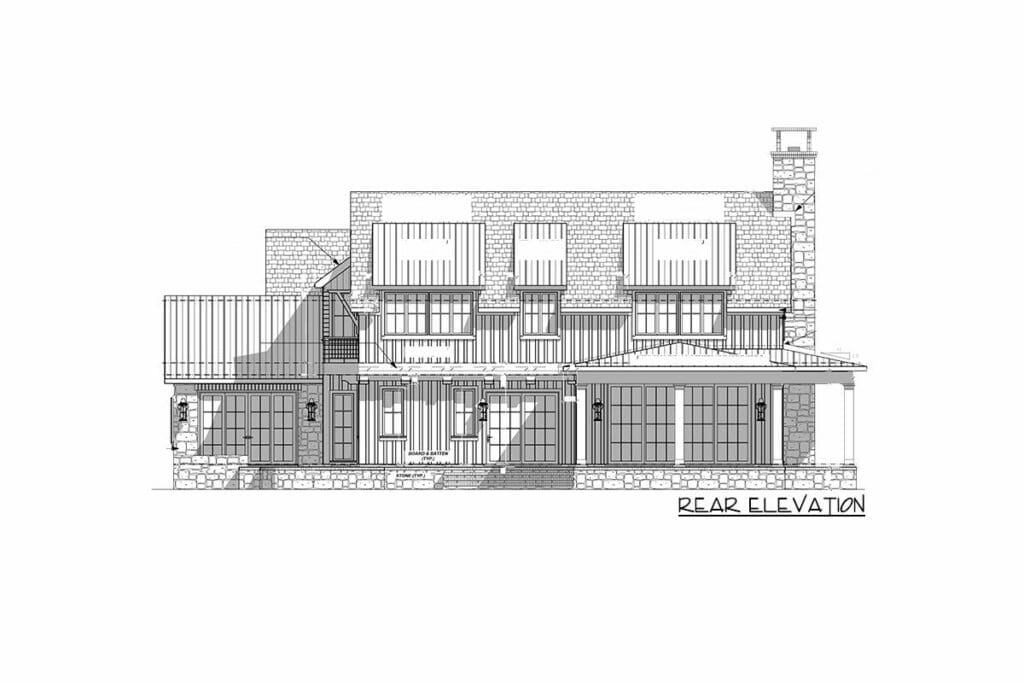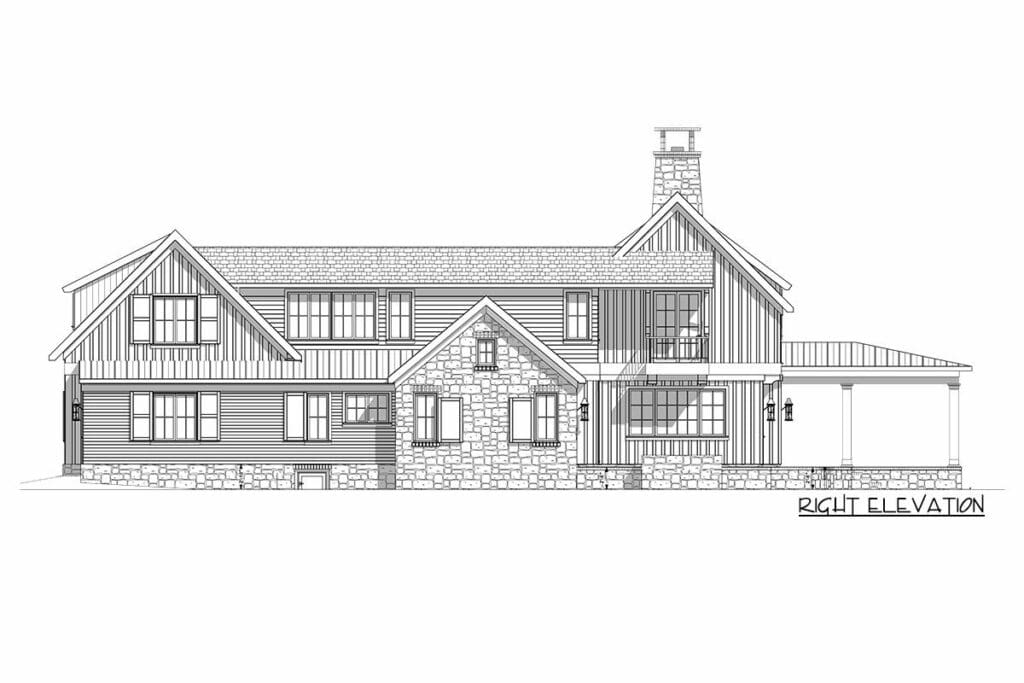 Double check. It's not just a room; it's a vaulted cathedral where memories are made. Whether it's family game nights or a solo Netflix binge, this room is the hero we didn't know we needed.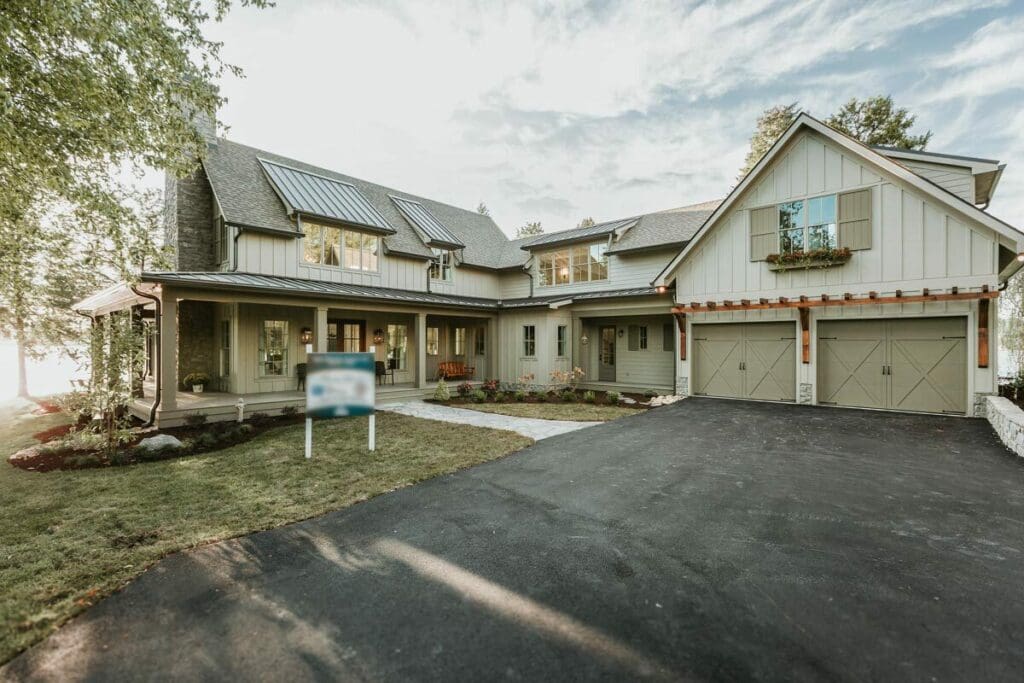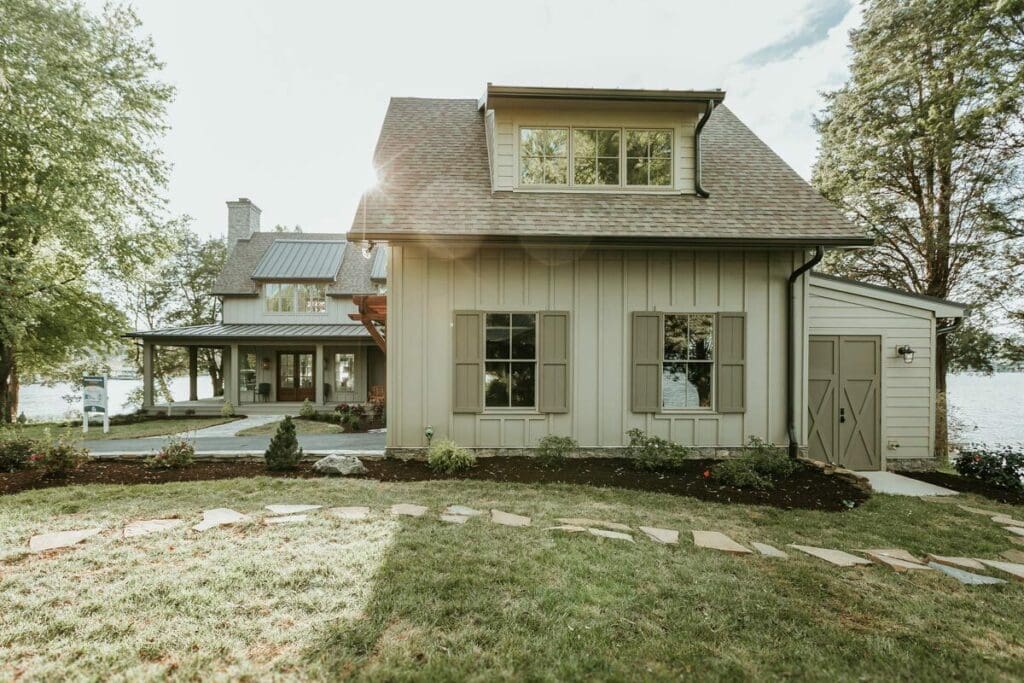 Ah, the kitchen. It's not just a place to cook; it's where diets go to die, and I'm not mad about it. The prep island is your culinary stage, the large range your trusty sidekick.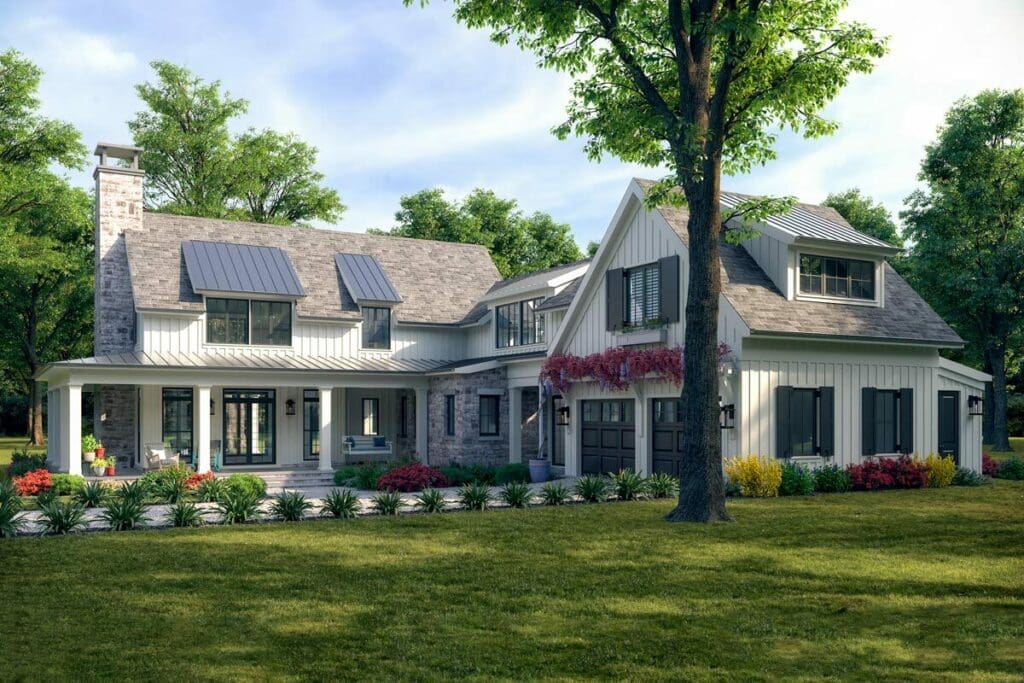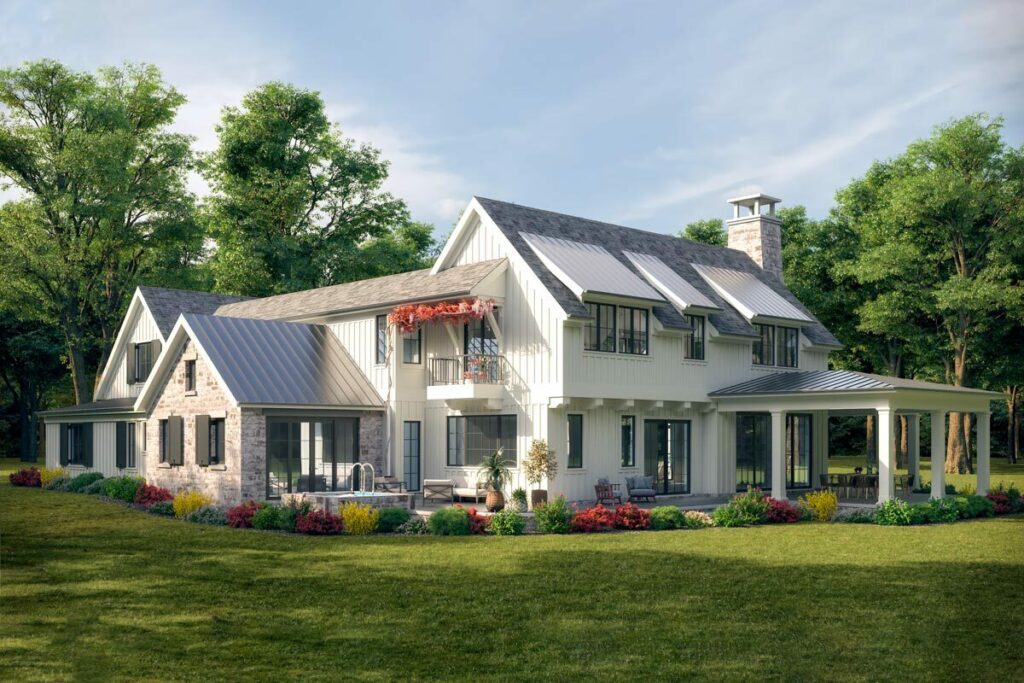 And the walk-in pantry? Narnia for foodies. It's not just a kitchen; it's the unsung hero of midnight snacks.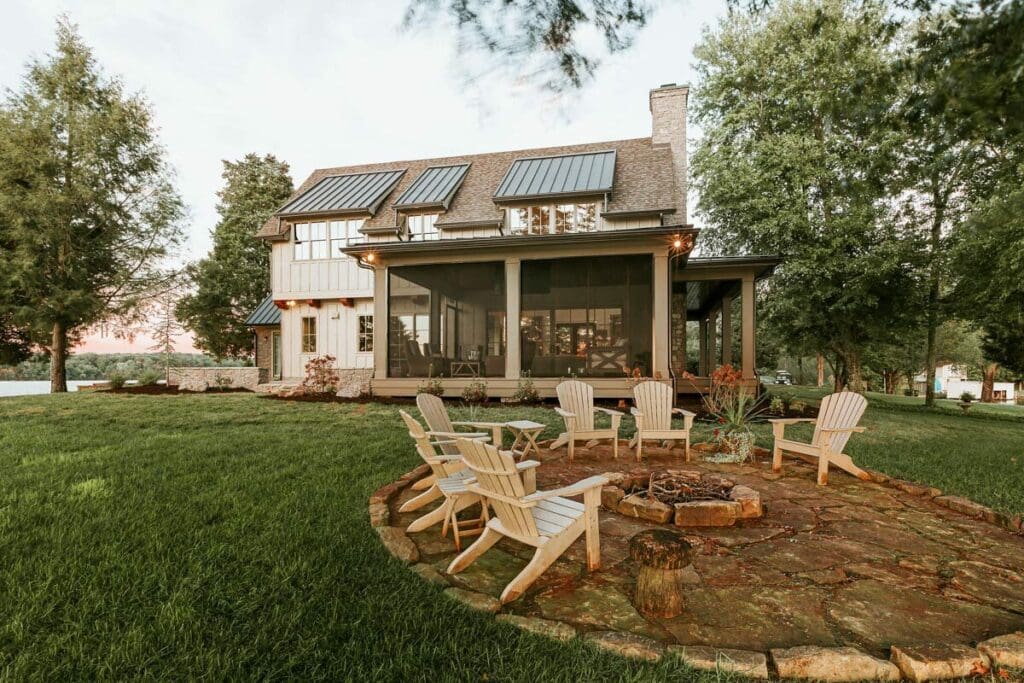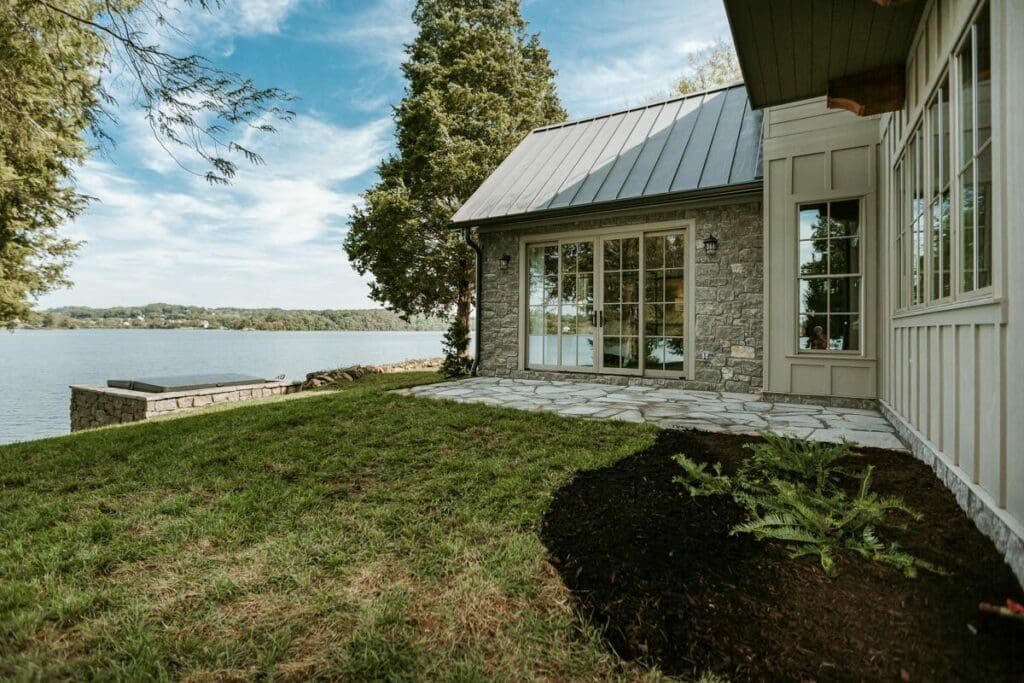 The main-level master bedroom is more than just a sleeping space; it's a weekend morning haven. Roll out of bed and step onto the porch for that first magical sip of coffee.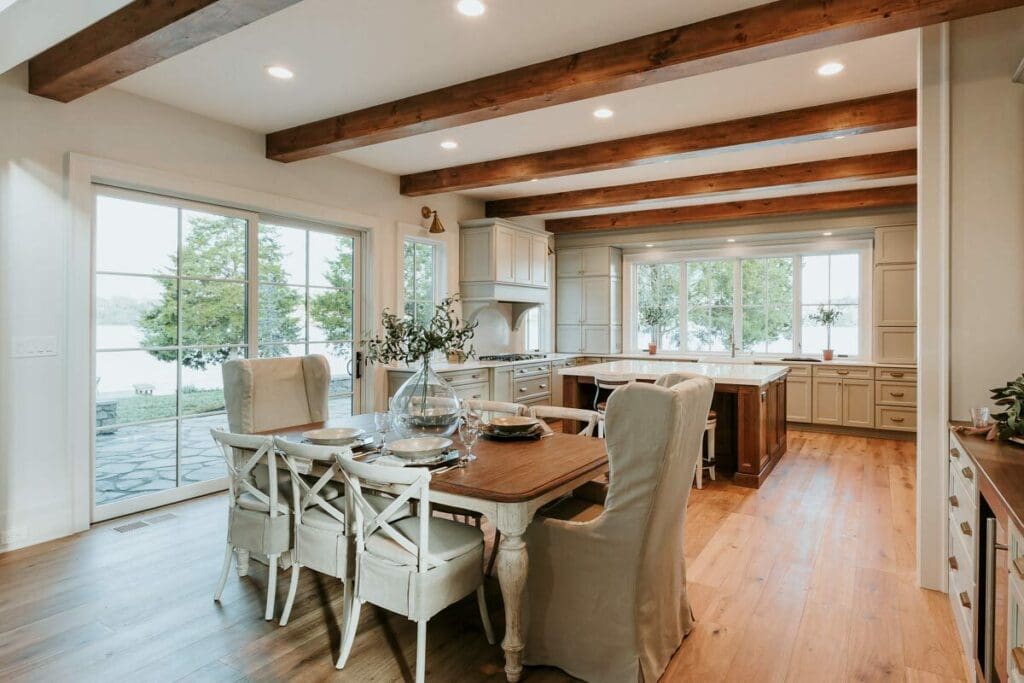 His and hers closets? A marriage saver. No more debates over who gets more hanger space!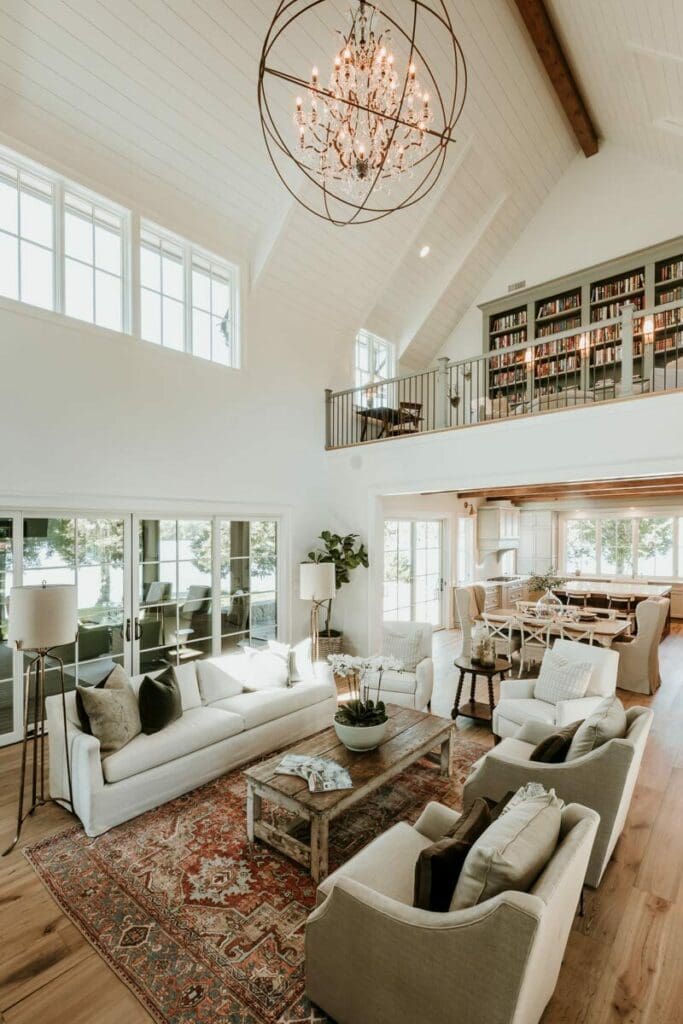 Upstairs, each bedroom is a realm of its own, complete with a full bathroom. Say goodbye to morning traffic jams in the hallway. And the lofted library? It's the perfect nook for bookworms or a sneaky catnap.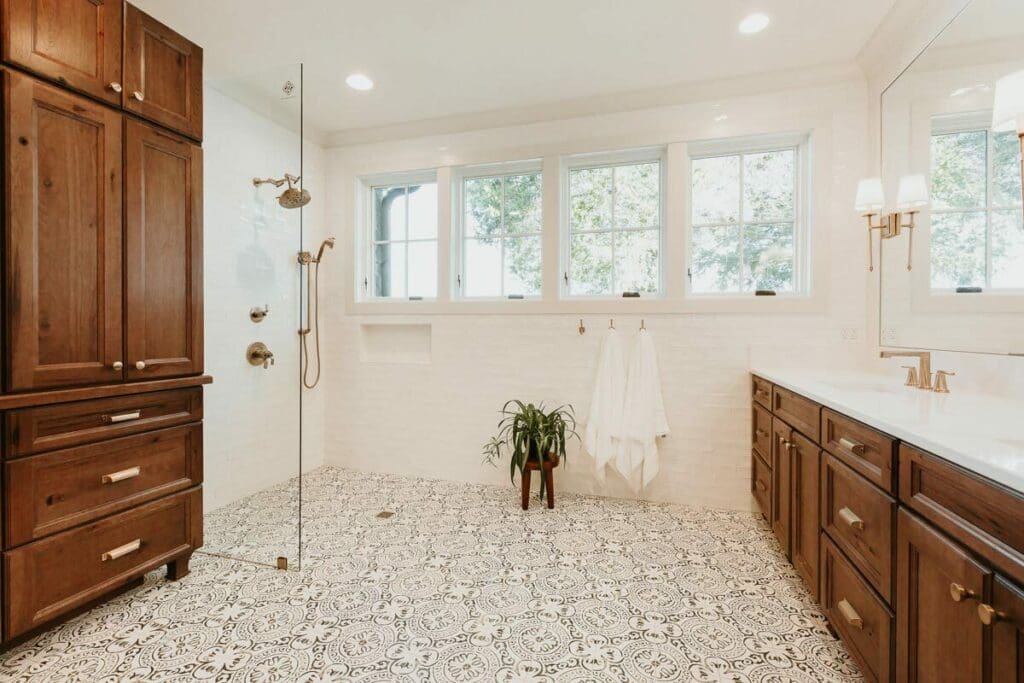 The wraparound porch is where this farmhouse flexes its muscles. It's the perfect spot for sipping lemonade and judging the neighbors' lawn mowing skills. With views like these, who needs TV?
Did I mention the 2-car garage with dedicated storage space? It's not just a garage; it's a sanctuary for your car and a paradise for your power tools. A workshop or a band rehearsal space? You decide.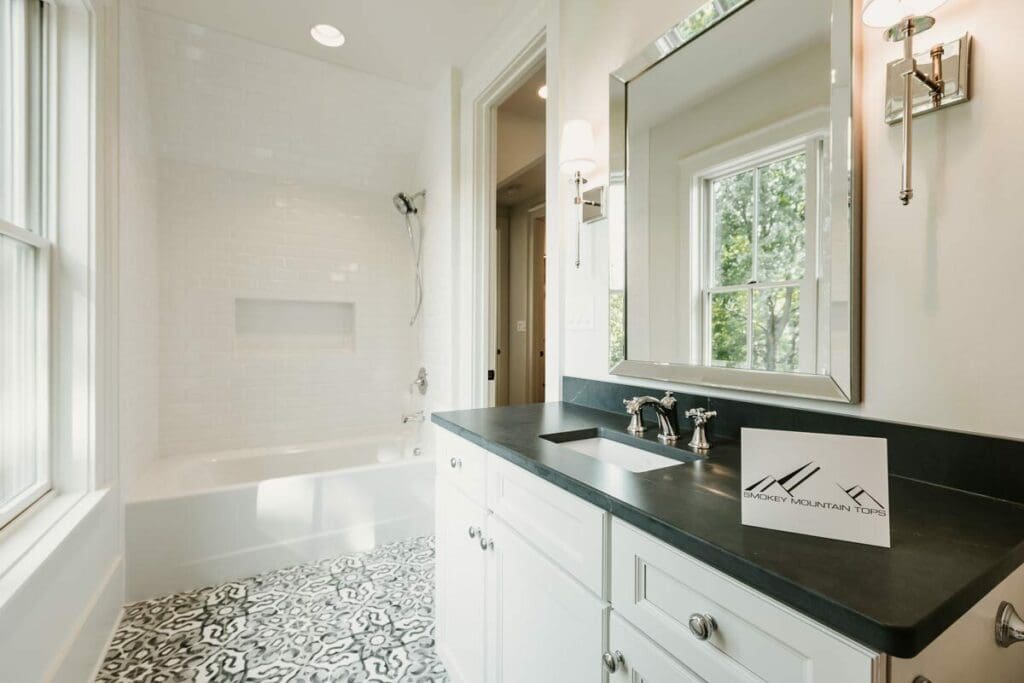 So, there you have it. This L-shaped Modern Farmhouse isn't just a structure; it's a warm hug in the form of a house.
It's where laughter fills the vaulted ceilings, and every corner is a story waiting to happen. Now, who's ready to make this dream home a reality?