If you're looking to remodel your kitchen, moving your old kitchen sink to a new place or installing new sinks might be one of the best ideas! It might look like a troublesome job, but with the right type of kitchen sink clips, you can perfectly secure your kitchen sink fixtures whenever you want.
Sinks are lighter in weight, and if they are not placed properly in your countertops, they might drop to the floor. That is why it's very important to know when to install or reinstall kitchen sink clips under your sinks so that you can save yourself from future trouble.
When to install kitchen sink clips?
Kitchen sink clips need to be installed when your sink appears to be bent or twisted out of shape, typically as a result of the effects of being damp. The sink clips in older sinks very often get deteriorated as well. Reinstalling clips helps to pull the sink down and secure the sink perfectly.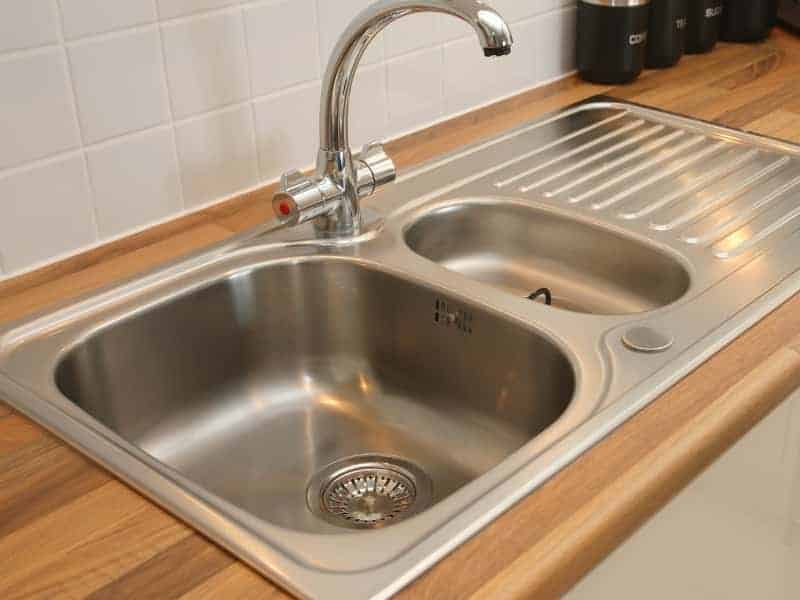 If you have been using the same kitchen, you probably haven't made any changes in your sink either. Remodeling your kitchen can appear to be an expensive and difficult job, but it doesn't always have to cost much if you use the right hardware.
It's important to install or change the sink clips at the bottom of the sinks when your older sink clips get deteriorated. Otherwise, it can lead to bigger disasters in your kitchen. The kitchen is one of the most used spaces in anyone's house.
Even if you are not into cooking or baking, one always needs to use the sink for so many different works. So, it's a must that you feel comfortable using your kitchen sink. If your sink keeps shifting, it has a higher chance of collapsing along with all your mugs and dishes, and other cutlery.
Knowing when to install sink clips in your kitchen sink can save you from spending much more money in the future. No need to be scared of cracking your countertop in half. Modern sink clips can be installed without the need for drilling or using special hardware.
You don't even need plumbers if you know when and how to install them. If you install the kitchen sink clips before your sink collapses to the ground, you can save yourself from spending a lot of money, time, and energy in your future.
What types of sinks need clips?
Do undermount sinks need clips?
All undermount sinks need clips to keep them from shifting. To hold undermount sinks in place, you need to use sink clips or any special kind of adhesive. It's crucial to make sure that undermount sinks are properly supported.
We use the sinks to mostly use dishes. If the sink is not well-supported, it will pull apart and drop to the floor. That's why it's necessary to install proper clips at the bottom of undermount kitchen sinks. You can check sink clips like, PREMIUM Sink Clips or Undermount Sink Clips on Amazon.
Do drop in sinks need clips?
Most drop-in sinks also need clips to hold them down. Just like undermount sinks, drop-in sinks are also secured by using sink clips under the countertop. Other adhesive and silicone caulk are also used to lock the sink down.
Drop in sinks are less expensive. These are also less difficult to install than the undermount sinks. Nonetheless, you won't want your sinks to deteriorate or drop on the floor.
We use the sinks to mostly wash dishes. You neither want your sink to collapse nor want your dishes to shatter. Sink clips make sure your sinks are held tightly in place and so you can use the sinks and the dishes for years and years.
Do cast iron sinks need clips?
Cast iron sinks are a type of drop-in sink. Some of these sinks do not require sink clips to hold them down. Cast iron sinks are much heavier. The weight of the sinks helps with the placement, along with some silicone caulk. But it is much more difficult to install these sinks since they are heavier.
What are the types of sink clips?
The types of kitchen sink clips vary from material to material and different designs. Depending on where they are attached, there are basically two types of sink clips
Type 1: Attached to the decorative rim on the other end
Type 2: Attached directly to the sink (usually on the side)
Both of the types have their one end on the underside of the countertop.
Are sink clips necessary?
Sink clips are absolutely necessary. Sinks are much lighter in weight, and they can easily fall off from the countertop. Sinks are used for washing dishes and so on. If we do not use clips or brackets to hold the sinks down, a sink full of dishes can drop on the floor. It will result in split sinks and cracked floors, not to mention the broken dishes.
So, it is necessary to use sink clips without any doubt. There are some exceptions though. It has already been mentioned that some heavier sinks, such as the cast iron sinks do not require clips to hold them down. The heavyweight of the cast iron sinks is enough to do the work.
How do you use kitchen sink clips?
Kitchen sink clips are used at the bottom of the sinks. You have to attach them to the rim of your sink at the bottom alongside glue, silicone caulk, and other special adhesives.
They are so easy to use that you won't even need a plumber in case of a normal drop-in or undermount sinks. You need to add around 10 clips to the edges of your sink, and it can help your sink from collapsing on the ground for years and years.
How do kitchen sink clips work?
Stainless steel sinks are very light in weight. To keep them from shifting, sink clips are used at the bottom. The clips work by pulling the sink down to the top. Gravity, as well as caulk, glue, or sealant, help so that the sinks are perfectly secured on the countertop for a good amount of time.
On average, 10 clips all around the sink's edge are used in the case of most sinks. The sinks are also attached to the cabinets with brackets, which is a larger type of sink clip. Brackets need to be used with caulk, glue, and sealant as well.
How do you install kitchen sink clips?
Whether your sinks are single bowl or double bowl, it doesn't matter. With everyday tools already in your toolbox, you can install sink clips easily all by yourself and get your sink safely secured.
In the following simple and straightforward steps (if followed correctly), you can easily install clips at the bottom of your kitchen sink without any trouble.
Step 1: Make sure your sink clips are intact and sound.
Step 2: If you're installing a new sink, make sure you have cut the right opening in the countertop.
Step 3: Next, you have to turn your kitchen sink upside down.
Step 4: Then, you have to attach the kitchen sink clips to the rim of the sink.
Step 5: Make sure to use proper spacing in between the clips.
Step 6: When you're done attaching the clips, you need to put the sink in place on your countertop.
Step 7: You need to swing the clamps underneath the countertop material when you put the sink in place.
The most important thing is to make sure the clips are tightened evenly. If so, you're done with your installation! Without any kind of support or assistance from a plumber, you can install clips at the bottom of your kitchen sink very easily, and it can also save a lot of money!
Are sink clips universal?
Sink clips are universal, or at least they should be. Though most plumbers use only silicone to mount the sinks, kitchen sink clips are widely used all around the world. They help the sinks to hold strong, and they are very easy to install.
Not only mounting the sinks is much easier, but you can also save a lot of money by just using the clips. Your sinks won't be falling off, and they can last much longer.
You can stack your dishes and mugs without worrying that the sink will collapse along with all your breakable possessions. The sink clips make the sink much more stronger and keep it in place, and that's why it's universally used and appreciated.
Frequently Asked Questions:
How to Tighten Kitchen Sink Strainer?
When & How to Recaulk Kitchen Sink?
Are Kitchen Sink Plugs Universal?
I am an architect with over 5 years of experience in the design and installation of interior and exterior design projects. I have also been a home improvement expert for many years, so I know how to improve your home's look and feel. I would love to help you build the perfect home for your family!
Read more about the author here.