Specifications:
3,172 Sq Ft
3 Beds
2.5 Baths
2 Stories
2 Cars
Ah, the barndominium – a word that sounds like a barn and a condominium had a baby, and it's the latest craze in rural living. I mean, who wouldn't want the rustic charm of a barn with the comforts of a modern home?
Today, I'm going to walk you through a house plan that's not just any barndominium, but a 3,172 square foot masterpiece that's sure to make your country-living dreams come true.
Let's start with the porches because, honestly, who doesn't love a good porch? This plan boasts both front and rear porches. Imagine sipping your morning coffee on the 10′-deep front porch, waving at your neighbors (or the deer, if you're really rural).
And the rear patio? It's partially covered, perfect for those who love the outdoors but also appreciate a good shade from the summer sun. Barbecue, anyone?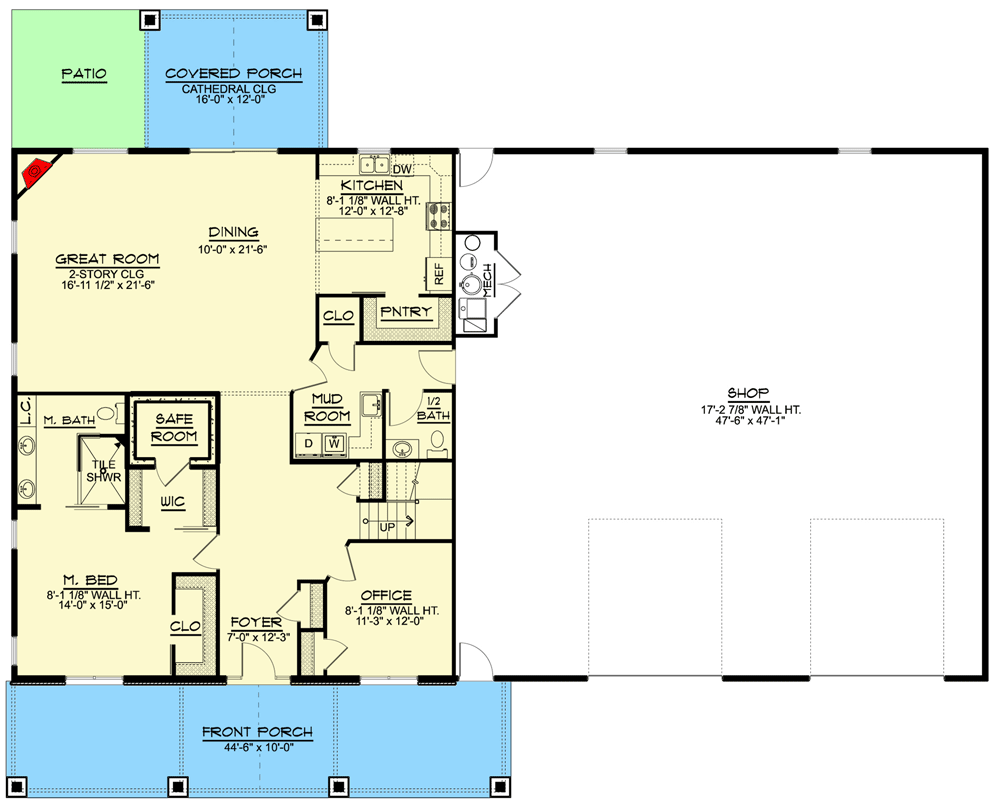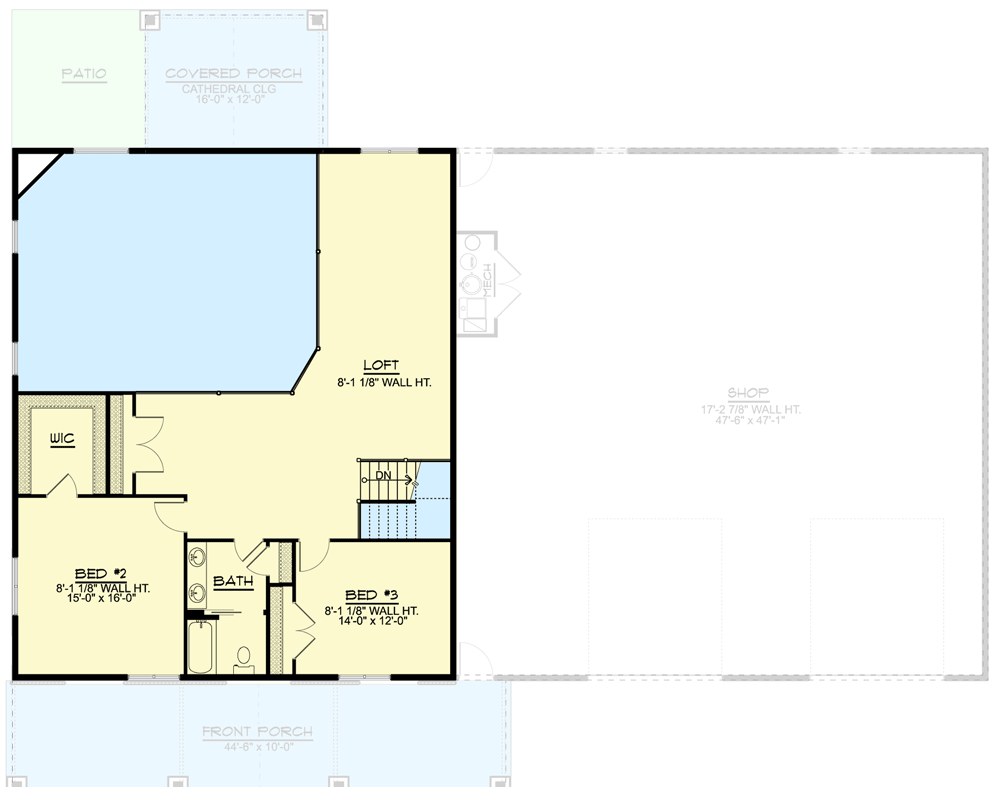 Now, let's mosey on inside. You're greeted by a cozy foyer, complete with a coat closet – because nobody likes a cluttered entrance. To your right, a home office with a view! You can work while keeping an eye on the serene landscape (or the neighbor's dog doing something funny).
Then, there's the kitchen. It's square-shaped, opening up to the great room and dining area. The corner fireplace adds that touch of warmth and charm. This isn't just a kitchen; it's where memories are made, from pancake breakfasts to midnight ice cream raids.
The master suite is on the main floor, a thoughtful touch for those who prefer not to climb stairs at the end of a long day. It's your sanctuary, away from the hustle and bustle of the rest of the house. It's where you can unwind, relax, and enjoy some peace and quiet.
Upstairs, you'll find a loft that overlooks the great room. It's the perfect spot for a reading nook or a play area. And let's not forget the two additional bedrooms, sharing a compartmentalized bath – ideal for kids or guests. It's like they have their own little wing of the house.
Back downstairs and through the garage, you'll find a nifty mudroom with another coat closet (because you can never have too many closets) and a powder bath.
Practical and stylish. Speaking of the garage, it's not just a garage. It's a 2,304 sq ft garage/workshop. That's right, you can park your cars and still have space for all your projects, hobbies, or even a home gym.
The exterior of this barndominium is something to behold. Spec'd for corrugated metal siding, it's the perfect blend of rustic charm and modern style. It's like telling the world, "Yes, I love the countryside, but I also have impeccable taste."
This 3-bed barndominium plan is more than just a house; it's a lifestyle. It's for those who love the charm of rural living but don't want to compromise on modern comforts. It's a home that says, "Welcome, relax, and stay awhile."
Whether you're a family looking for a change of scenery, a couple seeking a peaceful retreat, or just someone who dreams of living in a house that feels like a warm hug, this barndominium is your dream come true.
So, put on your cowboy boots (or slippers, no judgment here), and step into a home that's as unique as you are. Welcome to barndominium living, where every day feels a bit like an adventure.