Specifications:
1,112 Sq Ft
1 – 4 Beds
2 – 3 Baths
2 Stories
Oh, friend, have you ever dreamed of living in a home so comfortable and unique that it makes you want to wag your tail in excitement?
No? Just me? Well, maybe that's because you haven't stumbled upon the charm of the 3 Bedroom
Dogtrot House yet. Let me give you a guided tour through this delightful abode.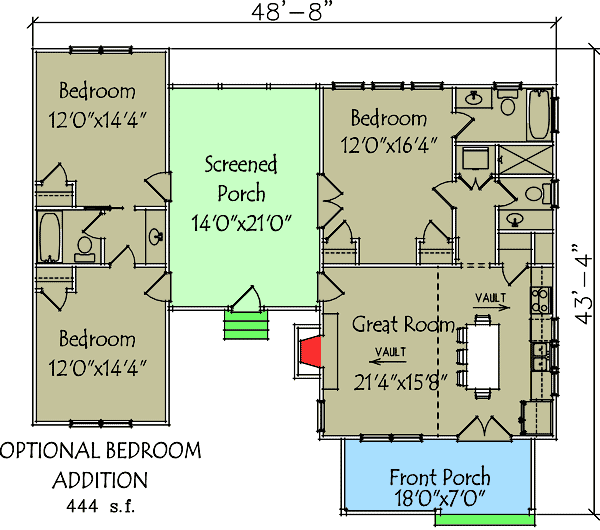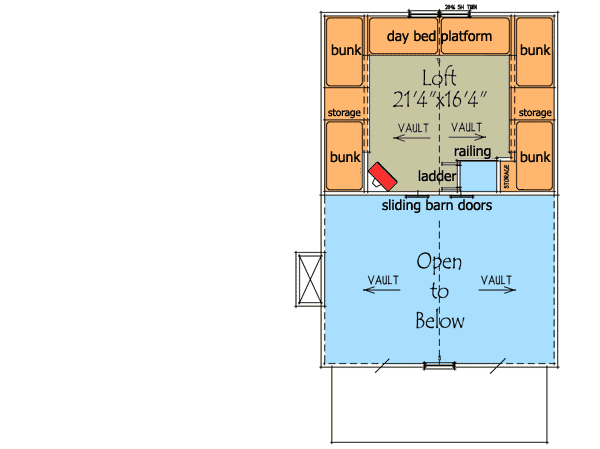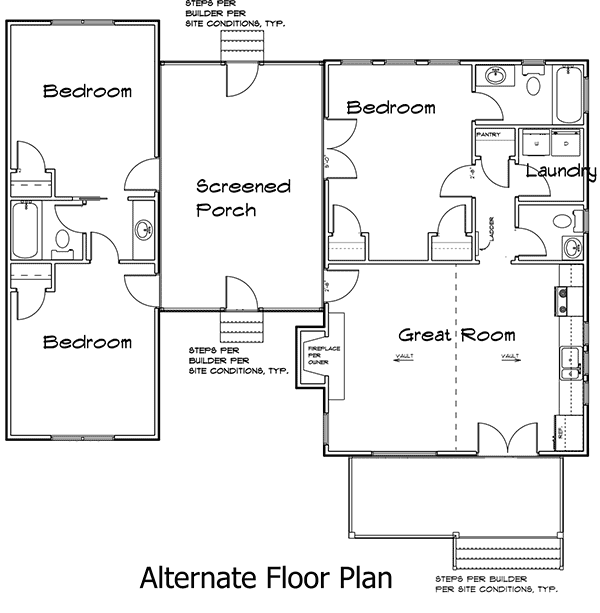 If you were to wear glasses, you might need to double-check if they're still on your face because this house is so quaint, it feels like a dream! Spanning a generous 1,112 square feet, this gem offers 1 to 4 beds, 2 to 3 baths, and it stands proud at 2 stories.
Let's start our journey with that oh-so-special screened porch. It's not just any porch; it's THE porch, the connector, the bridge, the…you get it. It's what separates the optional 2-bedroom section from the main fortress. It's spacious, inviting, and screams (or rather, whispers) relaxation.
Picture yourself sipping sweet tea on a summer's evening, the gentle hum of crickets in the background. Bliss.
On our left, we've got a cozy 444-square-foot space that boasts two bedrooms. Imagine the possibilities! A guest room, a home office, or perhaps a sanctuary for your collection of whimsical hats? And of course, there's a tidy little bathroom in there, too.
Swinging back to the right, the heart of the home awaits. The vaulted great room and kitchen combo is where all the magic happens. Whether you're whipping up a batch of grandma's secret cookie recipe or dancing in your pajamas, this space is sure to witness countless memories.
And for those colder evenings, the fireplace stands ready to wrap you in warmth while the dual-sided windows ensure you never miss out on the beauty outside.
The master bedroom, my friends, is where the term "royal relaxation" comes alive. With doors that lead to the screened porch, it's your quick escape for those midnight snack runs to the kitchen. Also, can we talk about having your very own bathroom? Talk about luxury!
Now, for the pièce de résistance: a sleeping loft that promises adventure for every guest. Reached by a nifty ladder on the left hallway, this loft can house a merry band of visitors in bunk beds and day bed platforms.
And for those moments when you want to play peekaboo with the guests below, sliding barn doors come to the rescue! With just a gentle push, you can either revel in the views of the great room or keep the loft a secret hideaway.
In the world of house plans, the 3 Bedroom Dogtrot stands out like a squirrel at a dog park – absolutely irresistible! It's quirky, it's functional, and most importantly, it's home.
So, if you've ever longed for a house that pairs comfort with character and a sprinkle of fun, look no further. The Dogtrot has trotted right into our hearts, and it's here to stay. Let the tail-wagging commence!
Plan 92318MX