Specifications:
1,645 Sq Ft
2 – 3 Beds
2 Baths
1 – 2 Stories
2 Cars
Ah, the nostalgia of an idyllic farmhouse combined with the plush of modernity, isn't it dreamy?
Embark with me on a delightful trot through a home plan where the charm of yesteryears melds seamlessly with the conveniences of contemporary living.
Our cozy modern farmhouse, sprawling across 1,645 square feet of sheer elegance, isn't just a dwelling; it's a warm embrace ready to welcome you into a world where traditional aesthetic and modernity live in blissful matrimony.
With an open-concept layout and a generously spacious rear porch, this house plan isn't merely made of walls and beams but spun together with love and dreams.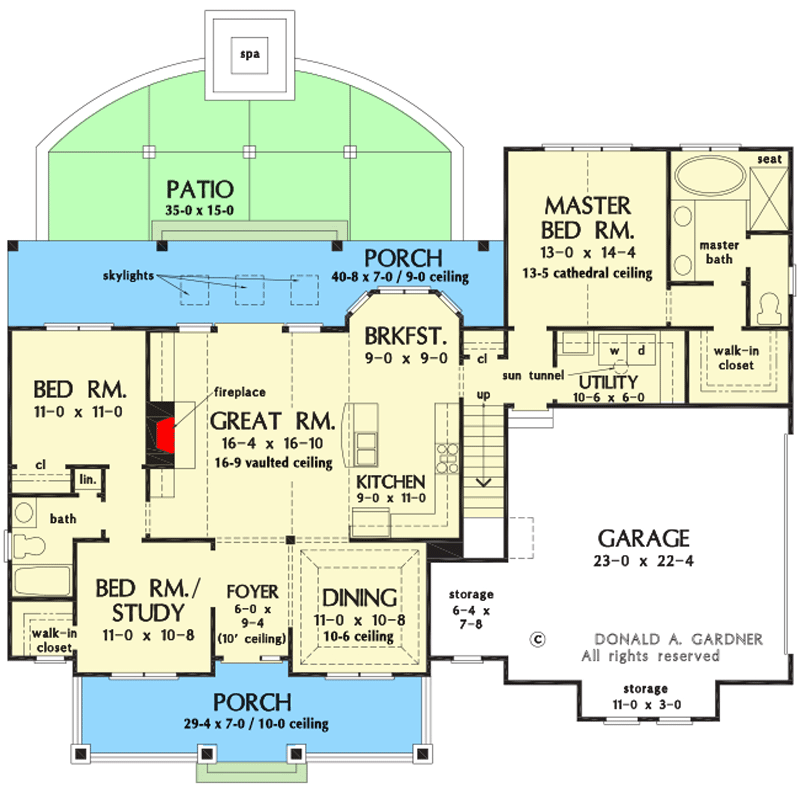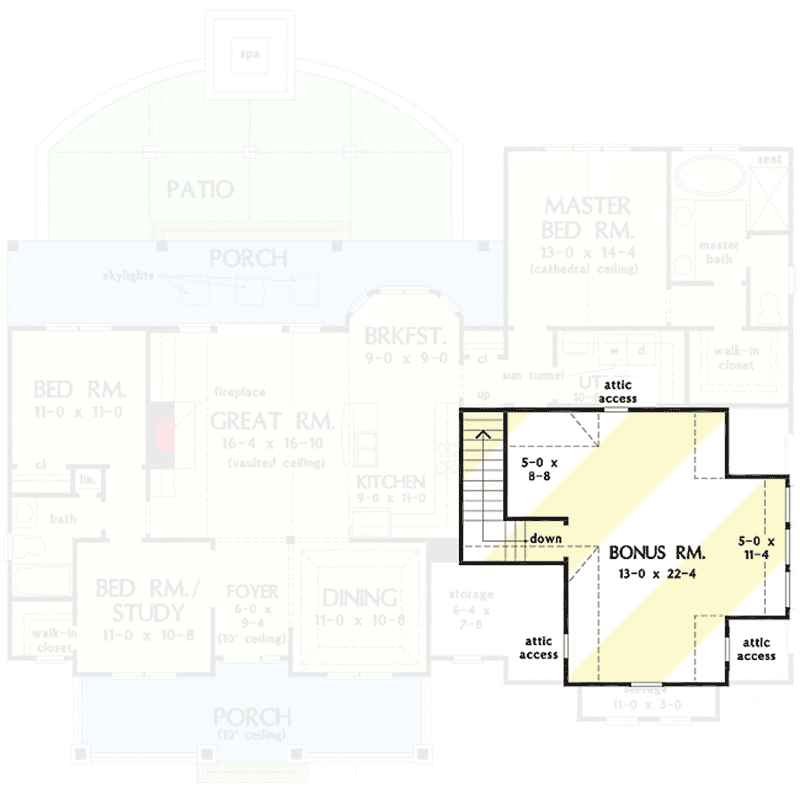 Picture this: A board and batten exterior that whispers tales from the quaint countryside while dark shutters and a contrasting roof add a dash of modern drama to the narrative. It's like a cozy old novel but with a snazzy, new book jacket.
This home is the embodiment of a timeless allure wrapped in a chic, contemporary cocoon, making every gaze upon it a moment stolen from a classic pastoral poetry and a modern-day romance.
Step in, and be embraced by the great room, where a vaulted ceiling stretches lovingly overhead, suggesting that, indeed, the sky is the limit when it comes to the tranquility beneath it. And oh, the capacious rear porch!
Adorned with bewitching skylights, it doesn't just let you gaze upon the heavens but invites a sliver of it into your abode, ensuring that you're never too far from a starry soiree, even in broad daylight.
As we saunter into the kitchen, witness the culinary stage set with a prep island that awaits the creations of your gastronomic adventures.
An adjacent breakfast nook offers a cozy spot, where mornings bask in the warmth of freshly brewed coffee and evenings mellow in the golden embrace of a setting sun.
The formal dining room, tucked subtly around the corner, stands ready to host your family gatherings, transforming meals into cherished memories.
In this modern farmhouse kitchen, whether it's pancakes flipped on lazy Sundays or a grand Thanksgiving feast, every meal is an event, every moment, a cherished memory in the making.
Journeying further, behind the benevolent arms of a double garage, the master suite unfolds like a gentle whisper.
With a cathedral ceiling that seems to cradle the heavens and a luxury bathroom that promises unrushed bubbles of tranquility, this personal haven pledges not just rest, but a serene escapade from the everyday.
The walk-in closet, spacious and accommodating, is ready to cradle your sartorial choices with utmost care.
The two additional bedrooms, your canvas for love, laughter, and dreams, share a full bath, ensuring that the spaces are not just rooms but sanctuaries where day's stresses melt away into the night's comforting embrace. Oh, and the bonus room?
That's your ticket to extra square footage, a space flexing to become whatever your heart desires – a snuggly den, a playful nook, or a quiet corner where tales of the day morph into dreams of the morrow.
In every nook and cranny of this 1,645 sq ft modern farmhouse plan, there lies an unspoken promise of warmth, a subtle invitation to make memories, and a gentle persuasion to weave your dreams into its very fabric.
With 2-3 bedrooms, whispering tales of comfort, 2 baths offering a gentle respite, and options of spreading across 1-2 enchanting stories, this is not merely a house plan. It's a life plan – an intertwining of your dreams with beams, of hopes with bricks, and of every tomorrow with the sturdy, yet tender walls of today.
This cozy, modern farmhouse doesn't just stand; it embraces, loves, and perpetually waits, ready to cradle your life's moments within its enchanting confines.
Your dreams have a new address. Welcome home.
Plan 444002GDN