Moving can always be stressful since you have to keep track of so many things. One of these things can be your bed, or the headboard of your bed, in particular. If you are planning to move your belongings with your car, you might wonder-
Can a headboard fit in a car?
Whether your headboard will fit in your car depends on both the size of the headboard and the model of your car. In general, queen-size headboards will fit inside an SUV. If you want to be safe than sorry, take the headboard apart and transport them in boxes.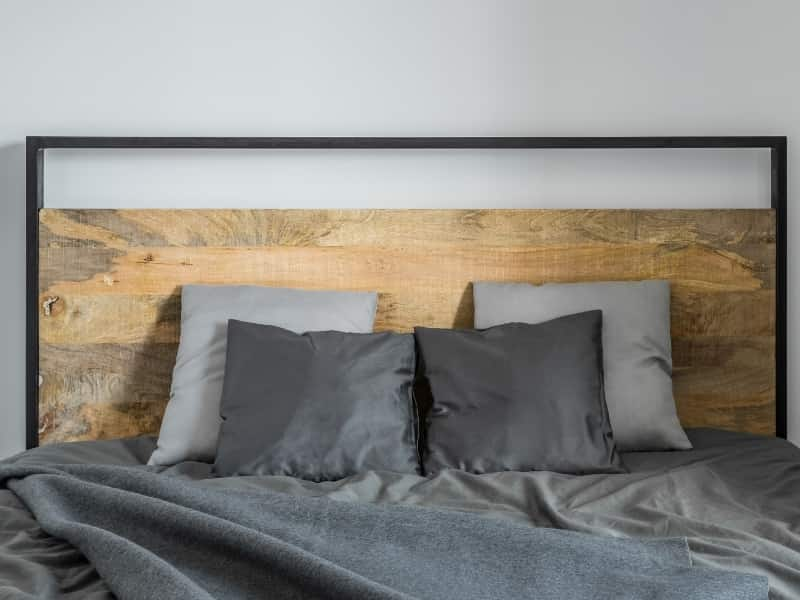 To get into specifics, as different headboards come in different sizes, they will understandingly need diverse dimensions to fit into. So basically, the model of the car and the headboard's measurement will be the two key issues here.
The best way to go about it is to measure both of them first. Get the measurements of the inside of your vehicle and see if it holds up to the headboard of your choice to be sure.
Since we are dealing with headboards, on average the most common headboard (the queen-size) has a width of 62 inches. A common car of choice is the Toyota RAV4, so let's use it as an example here.
Twin headboard fit in a car:
Since twin headboards are smaller than queen beds, they can fit in your regular family car or vans.
Double headboard fit in a car:
Double headboards are bigger than twin headboards, but they are still smaller than queen beds. If angled properly or taken apart, they will fit.
Queen headboard fit in a car:
The overall width of a rav4 is 73 inches, with the 2017 model carrying an even longer width. So, it's safe to say that the average queen-sized headboard will fit into it.
King-size headboard fit in a car:
When it comes to king-sized beds, however, things might get a little tricky.
As king-sized headboards have the width of 80 inches, they might not fit in your car. For such big sizes, you either have to dismantle it and get it in boxes, or you could try transporting it on the rooftop.
Standard headboard dimensions
Now that we are talking about standard sizes, let's get the headboard dimensions out of the way. The headboards are labeled as twin, double, queen, and king headboards.
Usually, the headboards are around 3 inches bigger (wider) than the mattress and the frame of the bed. Even then, style, shape and other measurements can vary. Below is a chart that has all of their standard sizes to make things easier.
| | |
| --- | --- |
| Bed Size | Headboard width in inches |
| Twin | 41-42 |
| Twin XL | 42 |
| Full/Double | 56 |
| Queen | 62 |
| King | 80 |
| California King | 74 |
Note that headboards vary in height due to the different shapes and sizes they come in.
What size car can a headboard fit in?
As mentioned earlier, two factors determine whether the headboard will fit into the car. So, if you have the measurements of these two factors, you can easily determine if it will fit in the car or not.
Most people assume most headboards fit into SUVs or family minivans. Here are a few examples-
Cadillac Escalade:
This full-size luxury SUV has the height of 76 inches, the width of 81 inches, and the length of 211 inches. Safe to say, you can carry most, if not all headboards in it.
Chevrolet Tahoe:
another popular full-size SUV, Chevrolet Tahoe has the dimensions of 75 inches x 81 inches x 211 inches. Like the Cadillac Escalade, all kinds of headboards should be good to go.
Ford Expedition:
Ford Expedition almost has the same dimensions as the Tahoe, with the difference being its 222-inch length. This means like the aforementioned SUV, everything can be fit in it.
Toyota 4Runner:
smaller than the aforementioned vehicles, this Toyota unit has a measurement of 71x75x190 inches. So, despite its lack of sizing, it can also fit everything but the king and California king-sized headboards might be a coinflip.
Toyota Highlander:
this Toyota SUV is even smaller than the 4Runner, carrying the dimensions of 68x76x193 inches. This is smaller than those mentioned before, so it makes sense if you find any problems fitting the bigger headboards in it.
Hyundai Santa Fe:
This SUV is known more like a "midsize crossover" SUV, so they will be smaller than the aforementioned vehicles. With the sizes being 66x74x188 inches, some headboards might be hard to fit in, but most will work.
Jeep Cherokee:
This classic car is smaller than Santa Fe, but not as much that it makes a difference. Whatever you can fit into the Fe, you can have it fit into this too.
Mitsubishi Outlander:
The Outlander is sleeker than those mentioned before, with its 67x66x185-inch dimensions. Other than overtly big headboards, you should be able to carry most of them in this.
Nissan Rogue:
Known as a "compact crossover", it's one of the smaller vehicles mentioned here. It's 66 inches by 72 inches by 166, so regular-sized headboards should fit in quite well in it.
Kia Soul:
With its 63 by 70 by 165 dimensions, this popular car can carry most regular-sized headboards in it, and have other things accompany you as well.
While SUVs are the choice of most families, if you plan to use any other mode of transportation, say a minivan or pickups- it could be a coinflip. The surest vehicle that can carry any and all headboard is a truck.
How do you transport a headboard?
There are quite a few ways you can transport your headboard. Here are some examples-
Do it yourself (full piece):
Chances are, this is what you wanted to do in the first place. To make sure this goes well, get the right measurements, and then wrap it carefully so no one or thing gets hurt.
If you plan to put it on your rooftop then make sure it's roped properly and securely.
Do it yourself (taken apart):
If your car isn't big enough and you still want to use it to transport your headboard, you can see if it comes apart. If it can be taken apart into smaller pieces, you can easily fit it into your vehicle of choice after wrapping it up properly for safety.
Contact professionals:
If you're worried you won't be able to do it properly, there's no shame in getting in touch with a professional who will take it off of your hands. You can arrange for them to take other things from your household with them, so that could be another worry out of your head.
How do you attach a headboard to the top of a car?
So, you think it's better to attach the headboard on top of your car than to fit it inside. It should be mentioned that this is a risky business and you should ensure it is done as safely as possible.
Get quality ropes and straps so whatever you are using to secure the headboard on top, is strong and safe. You can also cover the roof with blankets to prevent scratches.
Place it properly. Placement matters severely here, even more so if the rooftop doesn't have a rack. Have the piece centered with the doors of the car and strap it down tightly (but not too tight so it dents).
Drive carefully to your destination. Extra load on top of your car could be an unseen hindrance to you and those on the road, so it's your responsibility to be as cautious as possible.
Will a full-size headboard fit in a Honda CRV?
The ever-so-popular Honda CR-V has dimensions of 66 inches in height, 73 inches in width, and 181 inches in overall length. A full or double-size headboard is 56 inches in width, so you can argue that it will safely fit inside it.
It will most definitely fit if you have the passenger seat slid completely forward and the rear set fully folded down. For more space, you can store it diagonally or at an angle.
Can a queen-sized headboard fit in an SUV?
A queen-sized headboard will absolutely fit in most SUVs. The large majority of the SUVs currently available can fit a queen-sized headboard in it, and even more.
It is still highly recommended that you save yourself time and effort by measuring first.
Will a queen-size headboard fit in a minivan?
As queen-sized headboard is about 62 inches long, and since minivans have a cargo space of 56-59 inches, chances are, they won't fit.
If you tilt the front passenger seat down then maybe you can, granted the width isn't very big.
Will a queen-size headboard fit in a RAV4?
The Toyota Rav4 has dimensions of 73x67x181 inches, so it is safe to assume that a queen-sized headboard will fit in it.
Will a king headboard fit in a Mazda 3?
Mazda3 is sized as 57x70x183 inches, and a king-sized headboard is about 80 inches long so it could be quite tricky to fit in. If you want to be sure, see if the headboard comes apart, it will make things easier for everyone.
Using your car to move a headboard to your new place can save you a couple of bucks while keeping you in charge of your belongings. While you travel with the headboard in or on your car, be prepared and careful and you will be on your merry way.
Frequently Asked Questions:
Can You Use a Headboard Without a Frame?
Do Headboards Come with Bolts, Screws & Brackets?
I am an architect with over 5 years of experience in the design and installation of interior and exterior design projects. I have also been a home improvement expert for many years, so I know how to improve your home's look and feel. I would love to help you build the perfect home for your family!
Read more about the author here.