Specifications:
3,362 Sq Ft
3 Beds
2.5 Baths
2 Stories
3 Cars
Alright folks, gather around. Let me take you on a whimsical journey through a house plan that's not just a dwelling but a dream weaved into 3,362 square feet of pure enchantment.
It's not just any house – it's a Transitional Modern Farmhouse with not one, but two fireplaces, and a laundry room that's so conveniently upstairs, you'll wonder why you ever tolerated anything else.
Imagine a barndominium (yes, that's a thing) and a Modern Farmhouse having a baby – that's our hero. The exterior is a delightful cocktail of windows, board and batten siding, and light-colored stone that just screams "come in and check me out!"
Stay Tuned: Detailed Plan Video Awaits at the End of This Content!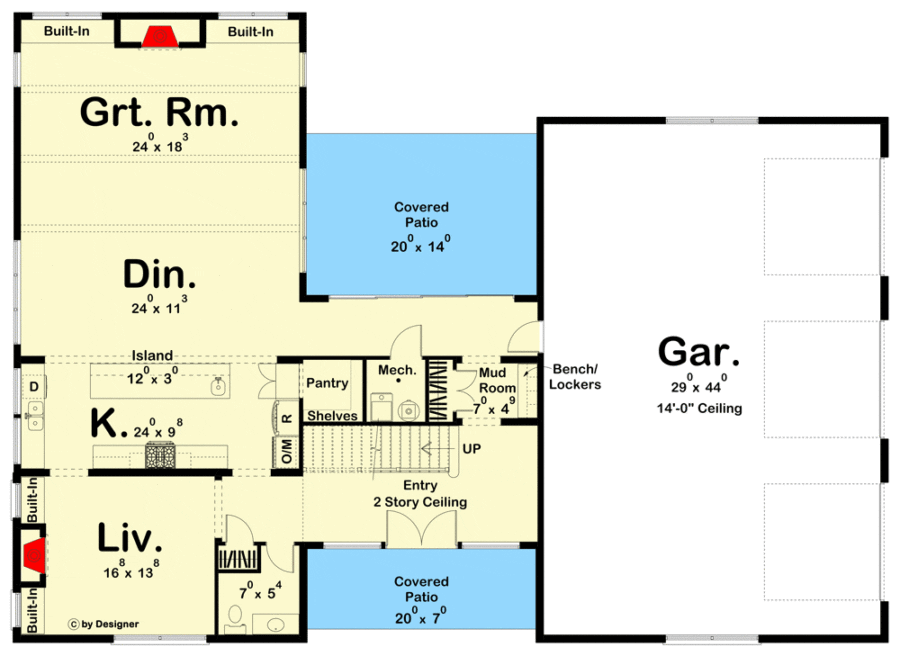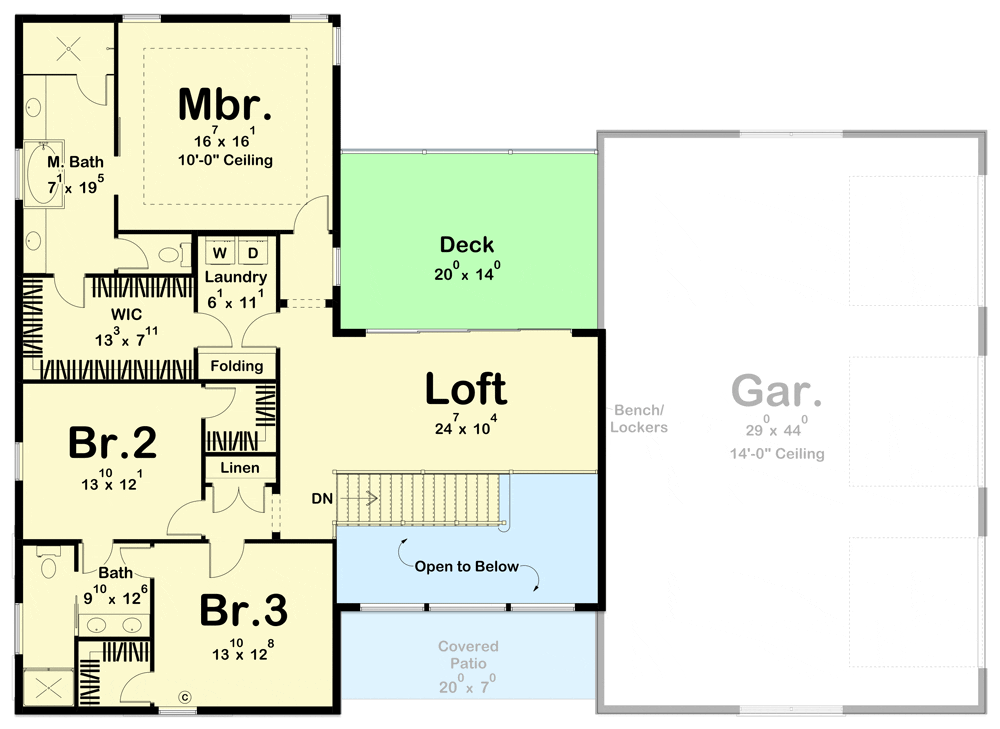 And who could resist that front covered porch? It's like the house is giving you a warm hug before you even step in.
Now, let's waltz into the left side of the house. Here, the kitchen, dining room, and great room coexist in an open layout that's so airy, it'll make your heart sing.
The kitchen island isn't just big; it's "prep-for-a-feast-while-your-friends-gather-around" big, complete with a prep sink. And the walk-in pantry? Narnia's got nothing on it.
Then there's the great room. Oh, the great room! With a fireplace flanked by built-in bookshelves and an exposed wood beamed ceiling, it's like living inside a cozy novel.
And for those more "Downton Abbey" moments, there's a separate formal living room with its own fireplace – because one fireplace is never enough.
Ascend the stairs, and you'll find three bedrooms, including a master suite that's more sanctuary than bedroom.
The master bedroom, with its decorative trayed ceiling, whispers luxury, while the master bath, with its soaking tub, his/her vanities, and a walk-in shower, is a spa day waiting to happen. And the walk-in closet? It's so big, your clothes might get lost in there.
Bedrooms 2 and 3 are no less special, each with walk-in closets and sharing a Jack and Jill bathroom – because why fight over bathroom time?
But wait, there's more! A loft that opens to a large deck through a massive sliding glass door – perfect for those star-gazing nights or sun-kissed mornings.
Back downstairs, let's not forget the oversized 3-car garage. It leads into the home through a mudroom that's so practical, with its bench and lockers, you'll wonder how you lived without it.
It's like the house is saying, "Let me take care of that muddy gear for you."
So there you have it, folks – a house that's not just a structure, but a character in your life story. From its barndominium charm to the convenience of upstairs laundry, every corner of this Modern Farmhouse plan whispers a tale of comfort, style, and a touch of whimsy.
It's a place where memories are waiting to be made, laughter waiting to echo through the halls, and where every little detail says, "Welcome home."
In this house, every day is an adventure, every room a new chapter. It's not just living; it's living the dream in a home that understands the art of living well. So, who's ready to turn the page and start their story in this magical abode?