We all want to sleep in a pleasant atmosphere. It will be irritating if your bed is not at all comfy or feels like a ball of cotton. Not only that, but if the bed is infested with bed bugs or is dusty and stinks awful, you are more prone to acquire a variety of health problems.
In such a scenario, you will have no choice but to replace the bedding; nevertheless, a duvet, comforter, or any type of bedding is not inexpensive, and replacing it too frequently would undoubtedly take a toll on your finances.
As a result, the notion of a duvet cover was introduced, which will protect your bed from dust and filth and may be replaced as needed. Let's find out more about a duvet cover
Are duvet covers annoying?
Duvet covers can be annoying since they need time and effort to clean, fit, and change. It must be cleaned thoroughly on a regular basis or it may get infected with bed bugs. Duvet covers are generally not used for comfort; rather, they serve an aesthetic purpose.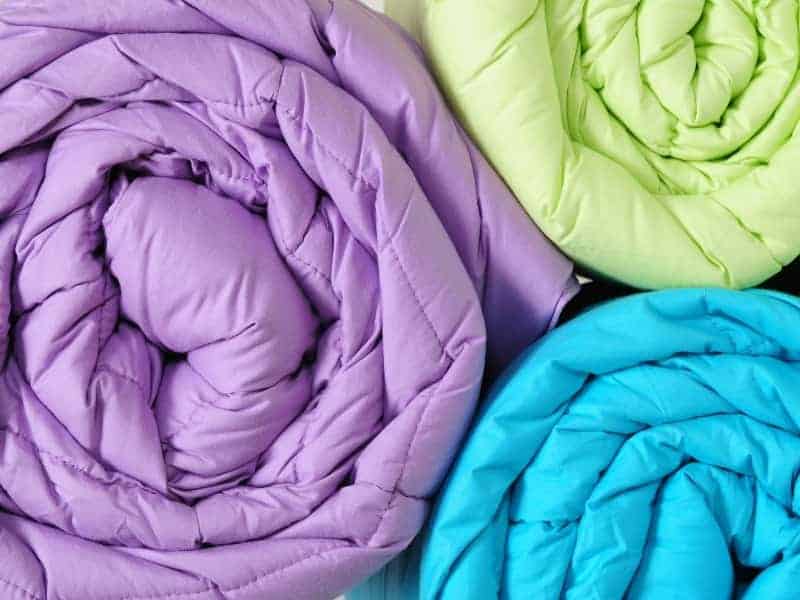 Duvet covers are used to protect your duvet or comforter from dust and stain. But having a duvet cover sometimes means compromising on comfort. Duvet cover will increase the beauty aspect of your bedding but cleaning, changing, and getting a perfect fit is gonna be a tough job.
Most people, especially hotels, use a bedsheet instead of a duvet cover, and sometimes they completely avoid using any bed sheet or cover because of the cleaning and fitting hustle.
But for a regular household avoiding a duvet cover means you are willing to risk getting permanent stains on your duvet or comforter, and you will also have to consider that cleaning a duvet is going to take far more effort and time-consuming compared to a duvet cover.
So a duvet cover may reduce the feeling of comfort and overall cleaning, fitting, replacing is gonna be a hassle but you have no better option available.
How annoying are duvet covers?
Having a duvet cover reduces the comfortability of the bedding as the duvet moves inside the duvet cover, and that's pretty much annoying. Finding the perfect fit is not gonna be a piece of cake.
The duvet cover may save your bedding from getting dirty or getting permanent stain marks but that means all the dirt is gonna be visible on the duvet cover.
You will have to clean it thoroughly or replace it with a perfect fit, overall maintenance is going to be time-consuming and an extra hurdle.
Duvet covers, sometimes It may not look dirty but there could be bed bugs lurking around tight corners, if you ignore the daily upkeep then it's sure going to cost you in the long run.
Why are duvet covers so annoying?
One can be annoyed by duvet covers for the following reasons –
Hard to clean:
Most of the duvet covers come as dual parts, so it packs a decent quality thickness, cleaning it is quite hard and fatiguing.
Not a perfect fit:
Finding a perfect fit is hard, most of the time the duvet moves inside the cover. The size, shape, and material of the cover should match the bedding otherwise it will be a very uncomfortable experience while sleeping.
Too hot to sleep:
The two-part duvet cover is thick and you are surely going to feel the heat in the summer nights.
How to prevent your Duvet from Moving Inside the Duvet Cover?
You can prevent your duvet from moving inside the duvet cover by following few simple tips –
Find a perfect fit:
Finding a perfect fit, length, and widthwise should be the utmost priority while buying a cover for your duvet. A shorter cover won't fit and forcing it only makes it worse, and a bigger cover will make the duvet slip and move inside.
Buy duvet cover with ties:
duvet covers with external and internal ties give you sufficient grip and ensure the duvet or comforter won't move or slip inside.
Not properly aligned:
Even having a perfect fit won't solve the problem if you are not careful about aligning the duvet cover length and width with your duvet or comforter.
Are duvet covers worth it?
Actually, there isn't an any better option available other than duvet covers and you can say it's worth buying and using. Duvet covers are used for protecting the duvet or comforter from getting dirty, dust, or avoiding any kind of stain.
While using a duvet cover you might have to compromise on the comfort but cleaning a duvet cover is far easier than cleaning bedding.
If you avoid using a duvet cover that means you are willing to take the risk of damaging your comforter or duvet and you should also be prepared to buy 3 or 4 duvets a year.
Do duvet covers stay in place?
Unfortunately, duvet covers don't stay in place if there are no internal or external ties present there to keep them in place.
Duvet also moves around or slips from the aligned position after some days, and if there aren't any ties present in the cover to keep it in place it will slip even sooner. So to avoid such an incident finding the best fit for shape and size, and a duvet cover with ties is a must.
Is it OK not to use a duvet cover?
It is not okay to avoid using a duvet cover. You will have to keep in mind that duvet covers are there to protect your duvet from dust and stain.
The absence of a duvet cover means you are more likely to risk damaging the bedding permanently, and if you don't clean and upkeep the bedding getting an annoying dust allergy and annoying bed bug bite awaits you.
So using a duvet cover isn't a luxury, it's more of a necessity.
What can I use instead of a duvet cover?
Using a duvet cover is cheap and healthier than other alternatives. If you are willing to invest good money then you can use
Coverlets:
Due to their short length they couldn't reach the pillow nor the floor. So it's mostly used as a bed skirt.
Bedspreads:
Simple, thin, pack up quite a length and width. Can be a cheaper and easy to clean alternative than a duvet cover. Although being thin means it won't protect your bedding that much from dust or stain.
Quilts:
Mostly hand-stitched, double layer, and woolen stuffing.
These alternatives may vary in price and length, so make sure you look them up and compare them according to your needs.
Why do hotels not use duvet covers?
Hotels use bed sheets instead of duvet cover because it's cheaper, easy to clean and change. Hotels need to keep their beds clean to make it desirable to sleep.
Having a duvet cover means they will have to fit, change, clean it over and over and it's going to be labor-intensive work as well as going to cost a fortune in the long run.
On the other hand, using bed sheets is going to cost less, they don't need to think about finding proper fit, easy to change, available in various colors and shapes, so using bedsheets in the hotel is much more practical.
Although bed sheets don't protect the bedding from dust and stains that much, that's not a matter of concern as the hotels are earning enough money to change the bedding whenever they want.
Why are duvet covers so hard to put on?
Finding not the proper size duvet covers make it so hard to put on. Duvet covers aren't universal nor its maintained standardization, so finding the right one is always a hurdle you must carry.
The manufacturers build different size bedding and sometimes they are quite unique in size so you would need a custom-made or specifically factory-made cover for that beddings. Your body structure will also matter as you will have to bend the duvet or force it through the cover.
A hard task for you might be a piece of cake for someone else.
There is a simple method to put on a duvet cover, adjust the corner of the cover with the duvet then turn it inside out. Put your hand inside the cover and grab the duvet corners, now you will have to wiggle it.
You can also hang it someplace higher so let the gravity make it easier to get the duvet inside the cover. After that, you can use ties to keep it in place.
Final Thoughts:
Cleaning, fitting, and changing duvet covers can be a hassle since they need time and effort. In order to prevent bed bug infestation, it must be thoroughly cleaned on a regular basis. Many people use duvet covers only for aesthetic reasons and not because they are comfortable.
Frequently Asked Questions:
Can You Put a Comforter, Quilt, & Blanket in a Duvet Cover?
Why Does My Duvet Cover Not Fit?
Can You Iron a Duvet Cover on the Bed?
Can You Wash the Duvet Cover with an Insert?
Can You Use a Duvet Cover by Itself?
I am an architect with over 5 years of experience in the design and installation of interior and exterior design projects. I have also been a home improvement expert for many years, so I know how to improve your home's look and feel. I would love to help you build the perfect home for your family!
Read more about the author here.