Specifications:
2,461 Sq Ft
4-6 Beds
2.5 – 4.5 Baths
1-2 Stories
2 Cars
Hold on to your hats, folks! I'm about to take you on a whirlwind tour of a modern farmhouse plan that's bursting at the seams with fabulous features.
This is not your run-of-the-mill, just-another-house-on-the-block kind of plan.
Oh no, this one is a unicorn; a modern-day marvel. It's got style, substance, and the best part?
It's wrapped in a charming modern farmhouse design that's as heartwarming as grandma's homemade apple pie.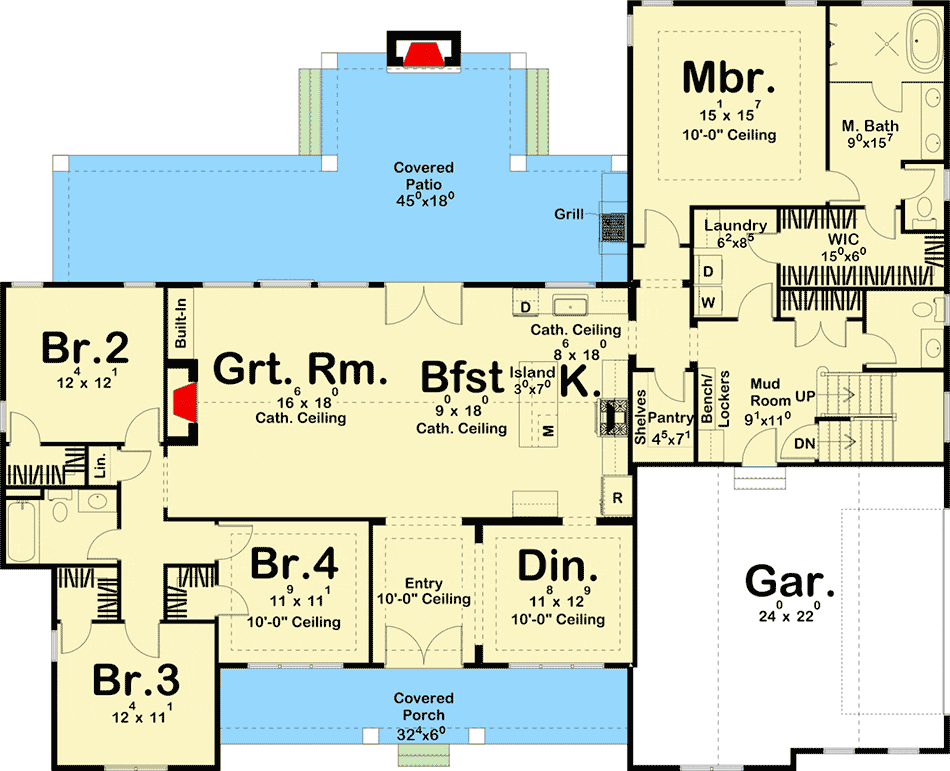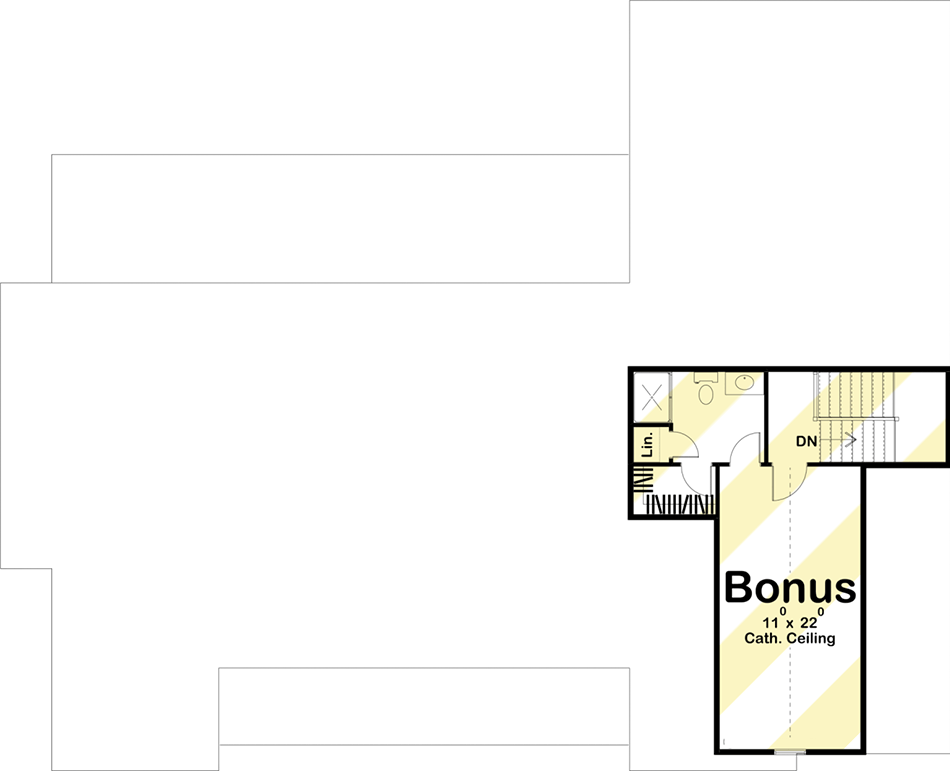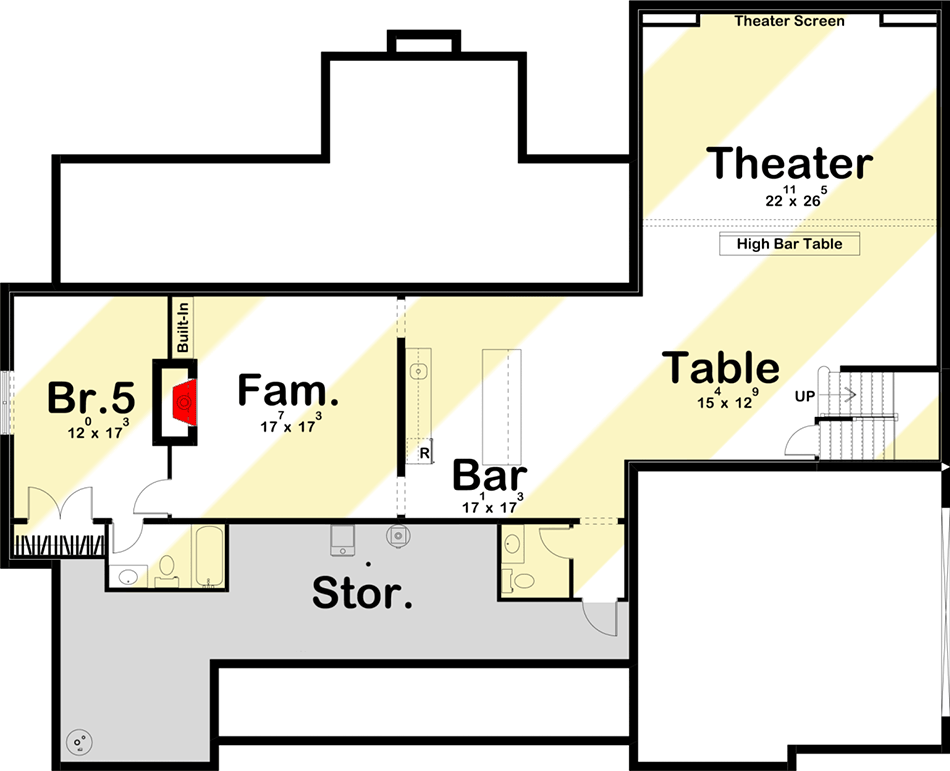 So, grab a cup of coffee (or tea, or whatever you fancy), sit back, and buckle up for an eye-popping, jaw-dropping adventure through 2,461 square feet of dream-home-coming-true.
Starting from the outside, the blend of board and batten siding, metal roofing, and rustic wood accents is as refreshing as a cool summer breeze on a sizzling day. Let's not even get started on the covered front porch.
Calling it "inviting" is an understatement; it's practically begging you to enjoy your morning coffee there, basking in the quiet serenity of your surroundings. Or perhaps a romantic sunset dinner with your significant other? Imagine the possibilities!
And then there's the rear, which sports a colossal covered patio. This patio didn't just stop at being a place to hang out; it took the whole "entertainment" thing to heart.
It comes equipped with an outdoor fireplace and built-in grill, making it an instant hit for backyard barbecues or quiet evenings around the fire. Who needs to camp when you can roast marshmallows right in your backyard?
Inside the home, the design continues to knock your socks off. The great room, breakfast area, and kitchen flow together like a well-rehearsed orchestra, with the cathedral ceiling as the conductor, elevating the symphony to divine heights.
And the kitchen! It's as if the designer took a peek into our dream kitchen wish-list. It includes a large island perfect for food prep, casual meals, or just gathering around for a chat. And for all your food hoarding needs, there's a walk-in pantry that is practically the size of a small grocery store.
Just off the entry and kitchen, there's a formal dining room, tailor-made for dinner parties. Imagine the "oohs" and "aahs" when your guests see where they'll be dining! Behind the kitchen, tucked away like a precious secret, lies the pièce de résistance: the master suite. It's fantastic, to say the least.
The master bedroom flaunts a trayed decorative ceiling, reminiscent of a five-star hotel suite. The master bathroom, not to be outdone, includes an enclosed toilet (privacy, yay!), his/her vanities (no more arguments about whose turn it is to clean up), and a large wet room with a soaking tub.
That's right, you could soak your worries away while reading your favorite book. And the closet? Let's just say it's so big, it has access to the home's laundry room. Yes, you read that right.
But wait, there's more! On the other side of the house lie three bedrooms, each with its own walk-in closet, sharing a centrally located hall bathroom. It's like a little slice of heaven for your kids or guests, providing both privacy and convenience.
And for that extra bit of magic, there's an optional bonus room adding 412 square feet, ideal for an additional bedroom, or a personal gym, or an office… You get the picture.
Then there's the optional finished basement, adding 1,839 square feet. It packs in an additional bedroom, a family room, a bar area, a table area, and an amazing theater room. It's like your personal entertainment district, all in the comfort of your own home.
In the end, it's clear that this modern farmhouse plan is not just a house; it's a lifestyle. A blend of rustic charm, modern design, and features that make life easier and more enjoyable.
So whether you're a first-time homebuyer or looking to upgrade your current residence, this could be your ticket to your dream home. And who knows? You might even make grandma a tad bit jealous of your apple pie-worthy abode!
Plan 62867DJ