Specifications:
2,373 Sq Ft
3-5 Beds
2.5-3.5 Baths
1 Stories
2-3 Cars
Well, hello there! Pour yourself a cup of café au lait, cause we're taking a detour to the delightful southern French countryside.
The pièce de résistance? A 4-bedroom, French-country-style house plan with a 2-car garage. This ain't your average maison, my friends.
So, buckle up (or should I say, "bouclez vos ceintures"), let's discover this architectural gem.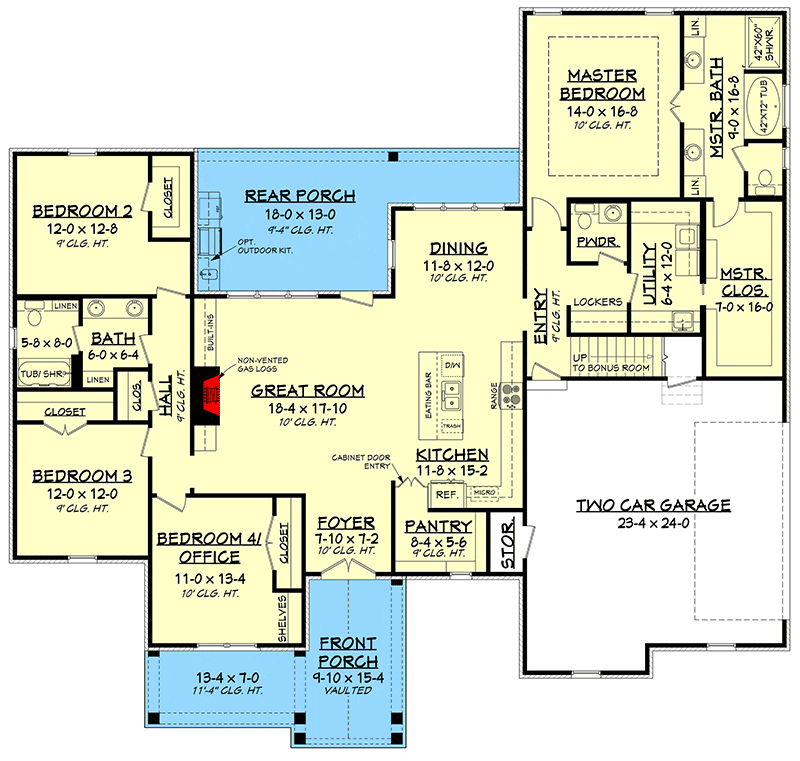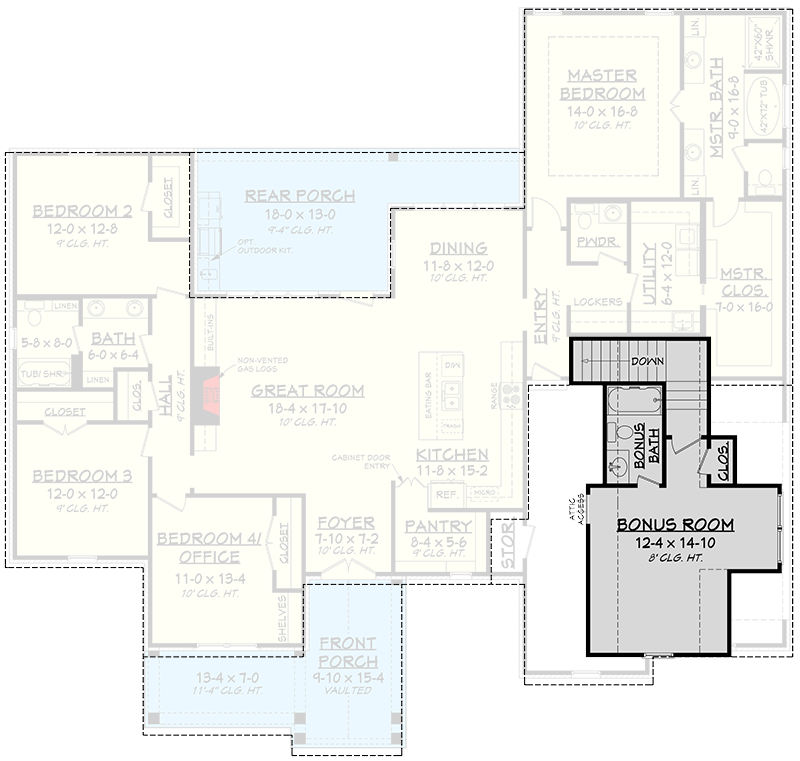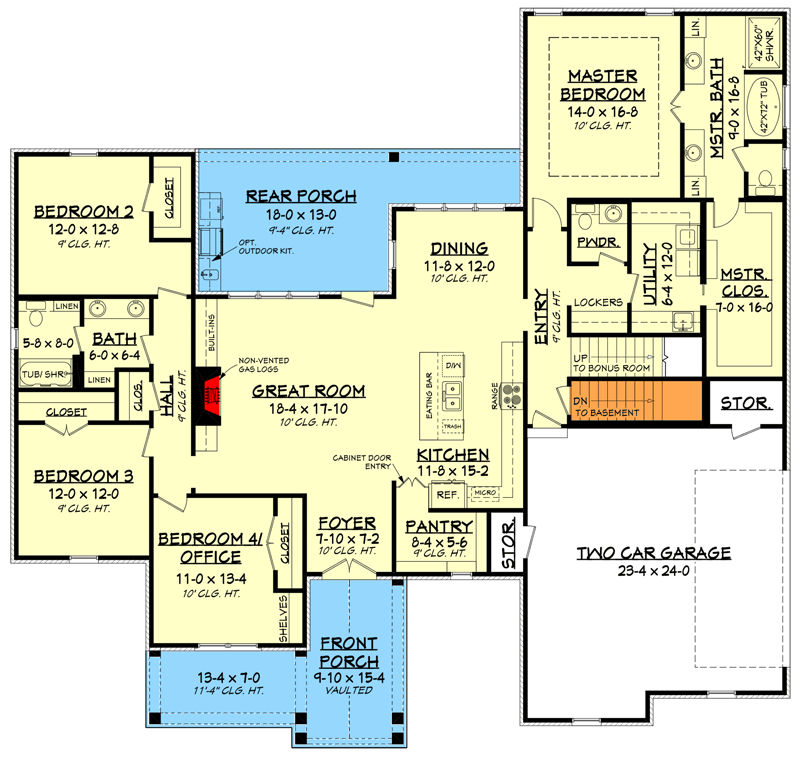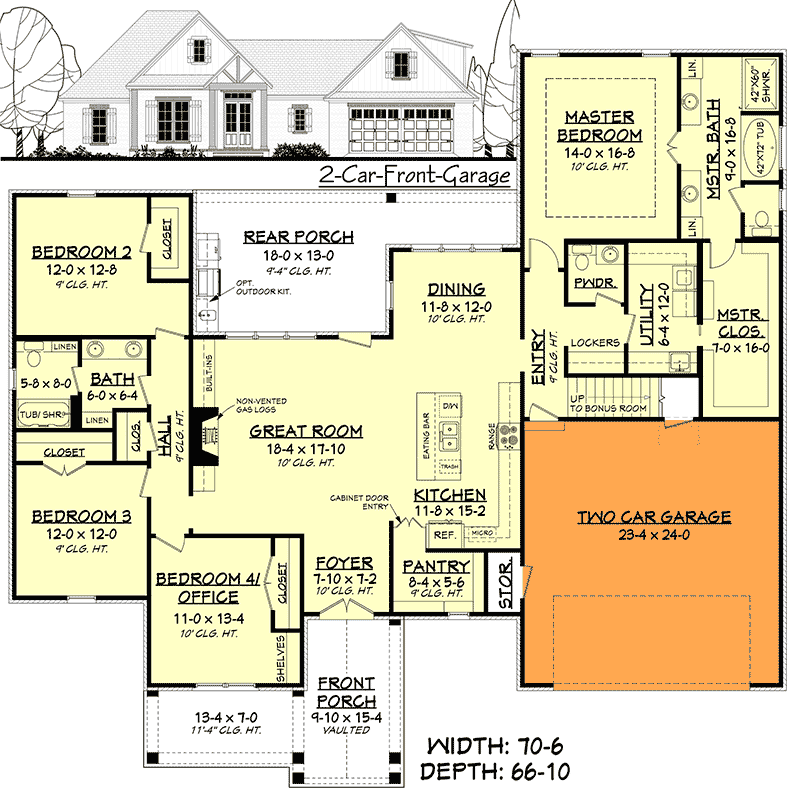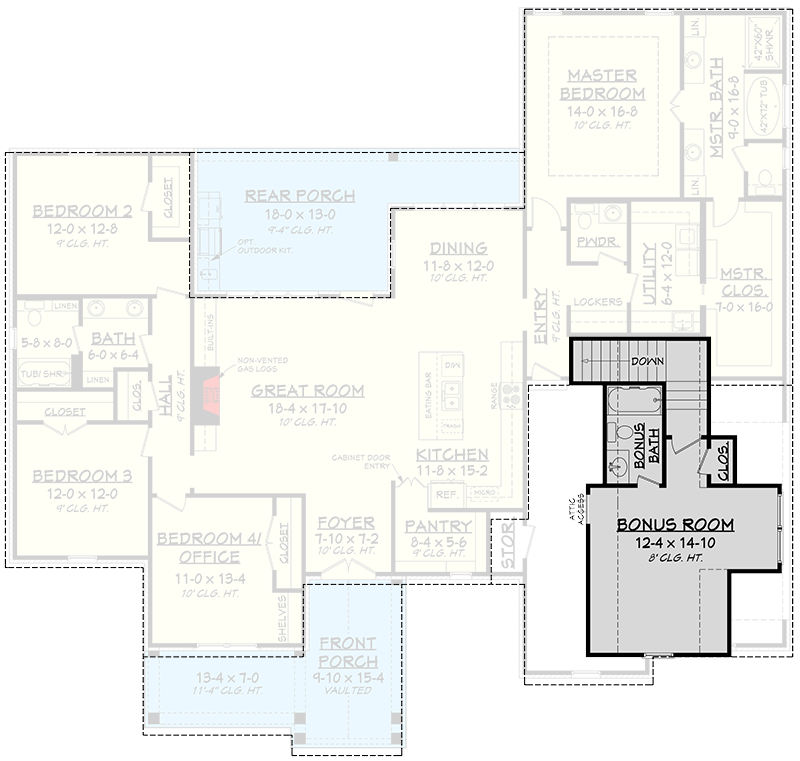 Right from the get-go, this stunner will pull you in like a freshly baked baguette from the boulangerie. A vaulted front porch with timber accents, a classy combination of brick and board-and-batten exterior.
Its crowning glory? A 2-car side-entry garage that flexes its muscles with options for a 3-car side and 2-car front. But remember, it's not just about size, it's how you use it. And this house has figured it out.
Step inside and you're met with the heart of the home, the great room. And boy, does it live up to its name!
With an expansive area warmed by a cozy fireplace, you'll feel like you've landed straight in a southern French fairytale. Think open-concept floor plan, and a roaring fire that only misses a lounging French bulldog to complete the picture. Voilà!
Your next stop on this grand tour is the pièce de résistance of all kitchens. Not just an island, this baby is a culinary continent!
Stretching a sumptuous 4′ by 8′, this oversized kitchen island is perfect for whipping up your famous Coq au Vin or simply enjoying a casual croissant breakfast.
But wait, there's more – a walk-in pantry big enough to store an entire vineyard's worth of wine, or simply your week's groceries.
Next door, the dining room, your personal window to the world, overlooks a large back porch. Talk about dining with a view, huh?
This isn't just a porch; it's an outdoor kitchen, making your summer soirees legendary. Just imagine the envious whispers of your neighbors as they catch whiffs of your BBQ.
Now, let's talk about your personal oasis, the pièce de… well, you get it. A first-floor master suite, complete with a tray ceiling that says, "Hey, I'm casually elegant." But it doesn't stop there.
This boudoir includes a 5-piece master bath and a walk-in closet that leads directly to the laundry room. Because nothing says luxury like not having to haul your dirty socks down a flight of stairs, right?
On the flip side of this charming abode, you'll find two additional bedrooms sharing a 4-piece bath. It's like the United Nations of bathrooms over here.
A fourth room on this floor flexes its versatility muscles, offering you a choice: home office or extra bedroom. Because sometimes, you need a place to hide from your lovely offspring and pretend you're working.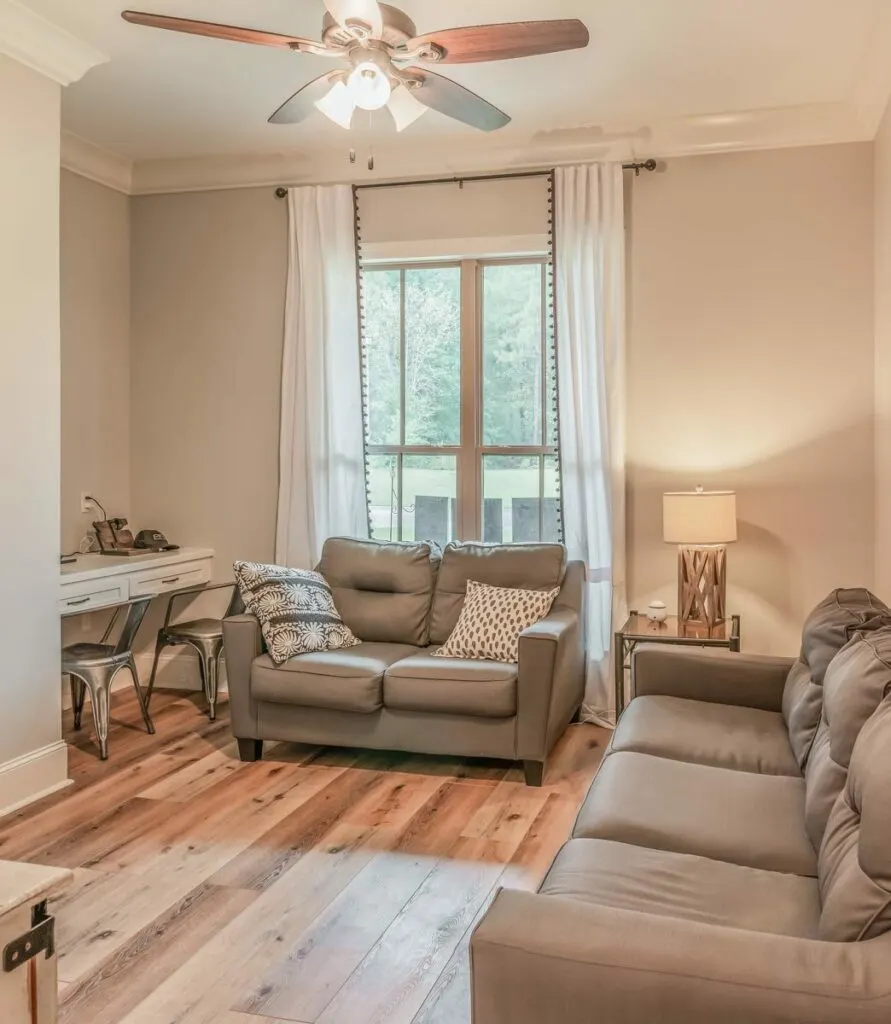 Think we're done? Oh, mon ami, not yet. This French beauty has one more surprise up its sleeve – an optional second-floor bonus room with a full bathroom. The possibilities are endless. Home theatre? Check. Personal gym? Done. In-law suite? Why, of course!
In short, this 4-bedroom, Southern French-Country house plan is less of a home, and more of a lifestyle.
A wonderful blend of elegance and functionality, it brings you closer to the serenity and charm of rural France without having to dust off your passport.
While the architecture might be reminiscent of Provence, the soul of this home is definitely "Southern Hospitality meets French Joie de Vivre."
So, there you have it, folks. Living here is more than a roof over your head; it's an architectural love letter to the good life. But remember, the best thing about a French Country House?
The bread is always fresh, the cheese always stinky, and life, always beautiful. And with that, I bid you "Au revoir!"
Plan 51793HZ