Specifications:
1,486 Sq Ft
3 Beds
2 Baths
1-2 Stories
2-3 Cars
Okay, let's get real.
Sometimes we want the sprawling estate, and sometimes we're just aiming for that "home sweet home" vibe without the hassle of dusting 20,000 square feet.
Enter this delightful modern farmhouse plan – it's kind of like the perfect little black dress of homes.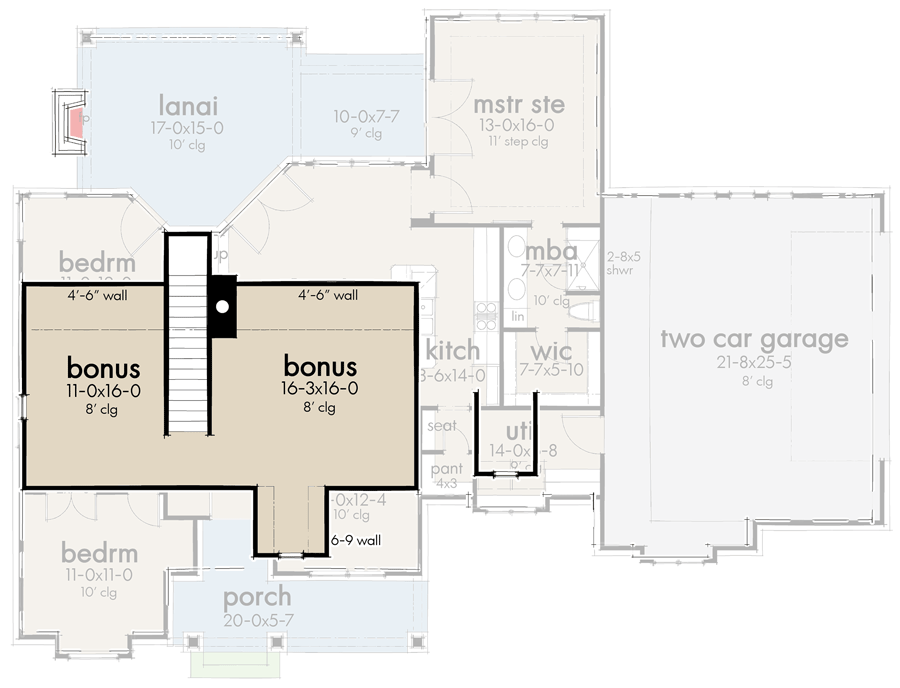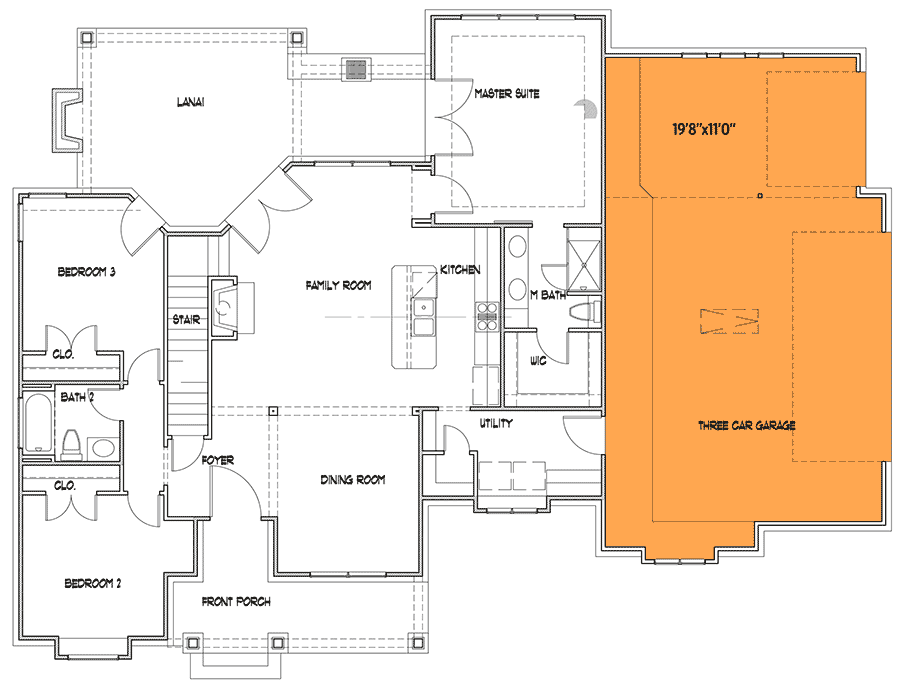 Coming in at just under a svelte 1,500 square feet, this beauty is a testament to the fact that size isn't everything.
Why spend more on a colossal castle when you can have an economically sized charmer that's bursting with personality and, dare I say, much easier to clean?
First impressions are everything, and the open rafter tails playfully peeking over that boxed bay window on the left just screams, "Look at me! I'm fancy, but not too fancy." That shed dormer? Oh, it's just casually adding a hint of chic.
And don't get me started on the covered front porch. Can't you just envision sipping some lemonade (or wine, no judgments here) and waving at your envious neighbors?
Now, when we dive into the belly of this beautiful beast, things only get better. The open concept layout at the center of the home is like a breath of fresh air.
No claustrophobic hallways or unnecessary walls here – just open, fluid space.
It's kind of like a dance floor, but instead of boogieing, you'll be cooking, dining, and living. And speaking of dancing, those angled doors leading from the family room to the covered lanai might just inspire a little waltz or two.
Did I mention the lanai? Oh boy, let's chat. With a depth of 15 feet and boasting its own fireplace, this outdoor space isn't just a porch; it's practically an al fresco living room.
Picture this: gentle breezes, the soft crackle of the fireplace, and you wrapped in a blanket with a cup of hot cocoa. If the climate's good, you might as well move outdoors.
Alright, back to the interiors. Those tantalizing French doors aren't just for show; they practically beckon you from the master suite to the great outdoors.
But if you're feeling a tad more introverted, fret not. Two more cozy bedrooms await across the house, sharing an oh-so-convenient bath.
Curious what's lurking upstairs? No, it's not a secret attic filled with mysterious old trunks – but it's close!
As you ascend the stairs, flanked by the regal fireplace, you're greeted with not one but TWO bonus rooms. Hobby room? Home theater? Personal gym? The sky's the limit!
Finally, let's talk transportation and storage. A 2-car side-load garage keeps your vehicles safe and sound. But if you're the kind of person with more rides (or just an absurd amount of holiday decorations), there's a 3-car option too. Because, honestly, who doesn't need that extra space?
In conclusion, if you're seeking a home that's economical, charming, and bursting with features, then this modern farmhouse plan is your jam.
Less really can be more, especially when it's designed with such finesse. Now, if you'll excuse me, I'm off to daydream about that lanai… Cheers to finding the perfect fit!
Plan 16909WG