Specifications:
2,454 Sq Ft
3 Beds
2.5 Baths
1 Stories
3 Cars
Hello there, friends and home-dreamers alike!
Get ready, because today, I'm going to take you on a whirlwind tour of a house plan that had me at "hello" – and I'm convinced it'll do the same to you.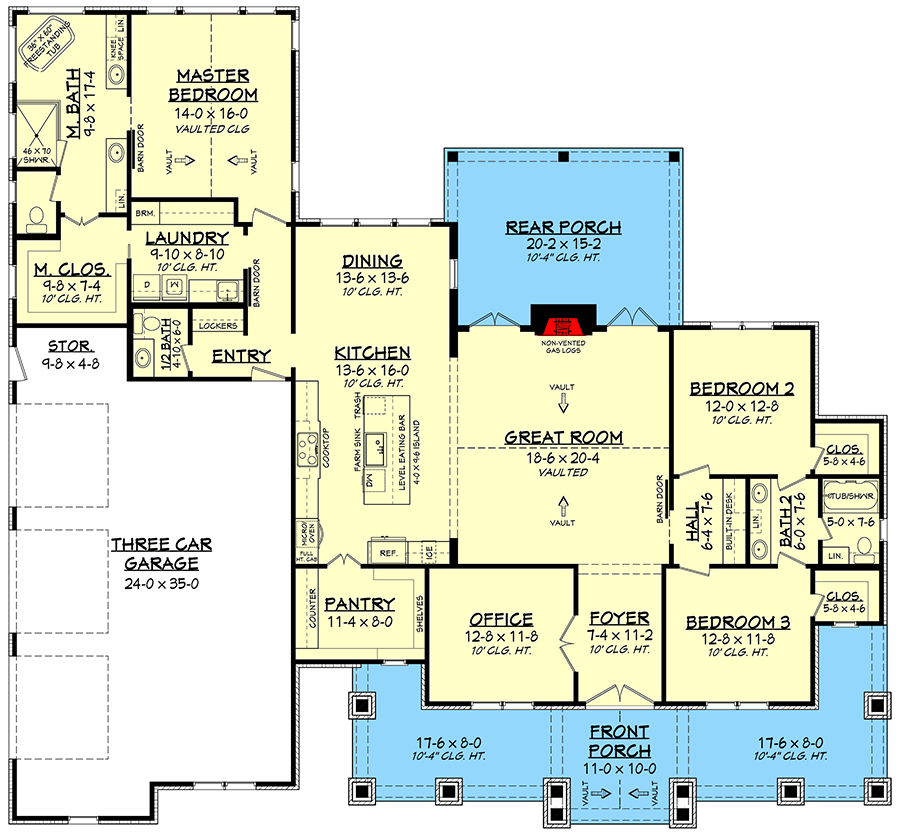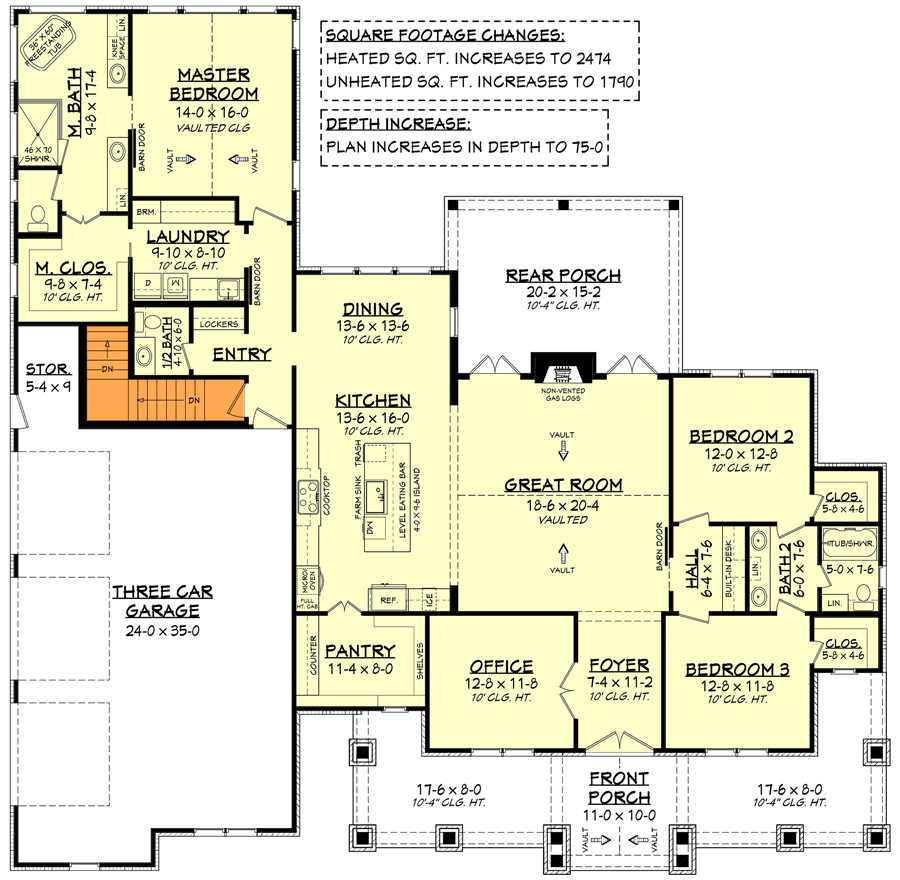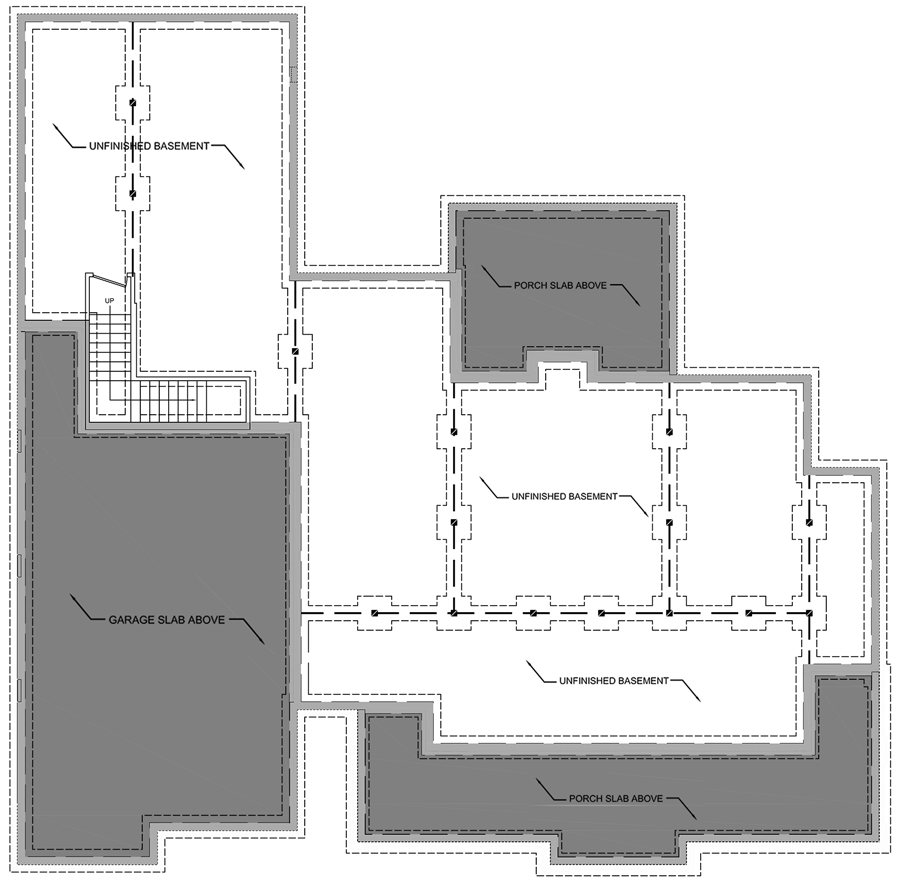 Now, we all know that the "split bedroom" concept is a lot like having your cake and eating it too, minus the calories, of course.
It's privacy, comfort, and a much-needed escape from the teenagers' never-ending guitar solos or your partner's new-found interest in chainsaw art (yikes!). So, naturally, when I discovered this Split Bedroom Hill Country House Plan, I had a 'Eureka' moment!
With a hefty 2,454 square feet of living space, this house isn't messing around. Think 3 generously sized bedrooms, 2.5 bathrooms that scream luxury, and a house that unfolds across a single story – making those pesky stairs a thing of the past. Talk about your knees saying thank you!
Let's not forget the cherry on top – a 3-car garage that's just perfect for car enthusiasts or anyone with a suspiciously large collection of bicycles.
There's more than enough room to park your humble chariot (or three), plus your lawn mower, camping gear, power tools, and probably a monster truck, for good measure.
From the outside, this hill-country marvel delivers a punch of curb appeal that'll make your neighbors green with envy. The wrap-around porch screams 'Sunday morning coffee,' 'lazy afternoon reading,' or 'evening wine-down' – whatever floats your boat.
Upon stepping inside, you're greeted by a pair of French doors – so très chic – that reveal a home office. This could be your new fortress of solitude, or perhaps, the battleground for your next Zoom meeting (yes, those still exist in 2023, I'm afraid).
Strutting ahead, you'll be met by the living room – a space where a 16-foot vaulted ceiling presides over, giving a whole new meaning to 'raising the roof.'
Now, this isn't just any living room. It's equipped with a cozy fireplace and more French doors, leading to a rear porch where barbecuing your famous ribs is practically a requirement.
The adjoining open kitchen is all about easy interaction, making sure you don't miss out on the gossip while being the superstar chef. And the walk-in pantry?
Let's just say it's big enough to fulfill your wildest Costco dreams. You could house an army's worth of canned goods in there, or perhaps even hide an embarrassing amount of chocolate – not that I'm speaking from experience.
Masterfully tucked behind the garage, you'll find the pièce de résistance: the master suite. It's a true sanctuary, equipped with another 16-foot vaulted ceiling that mimics the spaciousness of the great outdoors.
The 5-fixture bathroom comes complete with a freestanding tub that beckons for bubble baths, and a closet that leads straight into the laundry room. Genius design, if you ask me.
But wait, there's more! Bedrooms 2 and 3 reside on the opposite side of the house – see, split bedrooms, told you it was genius. They share a Jack-and-Jill bathroom that practically begs for sibling rivalry – a race to who gets the sink first, anyone? Just make sure it doesn't turn into World War III.
In a nutshell, this house plan is everything you could dream of, and then some. The perfect blend of personal space and communal living, with plenty of hidden gems along the way.
It's a treasure trove of surprises, meticulously crafted to create a home that's more than just bricks and mortar – it's your personal haven.
The Split Bedroom Hill Country House Plan: where comfort meets luxury, humor meets sophistication, and you meet your dream home. It's love at first sight, folks. But remember, keep your drool to a minimum – it's not becoming on a homeowner.
Plan 51838HZ